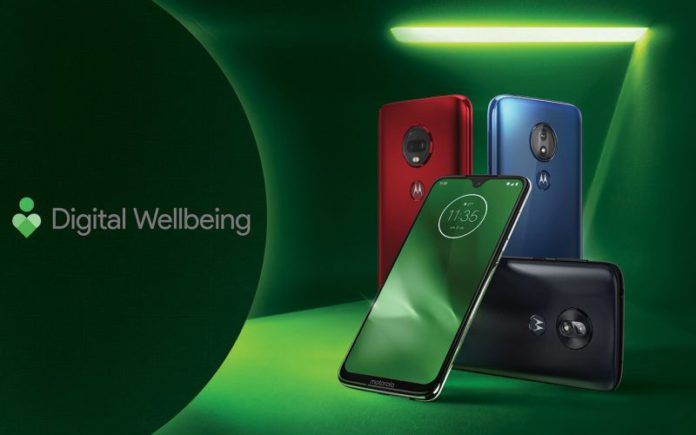 A couple of days ago, it was uncovered that Google's Call Screening feature, which was exclusive to Pixel devices up until this point, would eventually make its way to Motorola and Nokia smartphones. It seems that this report was accurate as Motorola just announced that the feature is now rolling out to the Motorola One along with the entire Moto G7 family. Furthermore, these phones will also be receiving Digital Wellbeing and Moto Experiences, both of which are features intended to help users "focus on what matters most".
Call Screening On Motorola Phones
The above mentioned Motorola smartphones will now get a 'Screen call' option show up when they get a call. The option will be located just above the answer/reject button. Once pressed, the Google Assistant answers your calls, discloses itself to the caller, and asks them for their name and purpose of calling. The entire conversation is transcribed on the screen, and the user can go through it in real time. Suggestions pills will automatically pop up underneath so that you can ask more questions and keep the conversation going. This feature especially comes in handy when a person is invested in something important and wishes to avoid distractions, especially from spammer and telemarketers.
At any time during the conversation, you can hit the 'Report as spam' option which will ask the caller to remove your phone number and will hang up the call. Transcribed calls can later be revisited by going to the Recants tab.
Digital Wellbeing
The Digital Wellbeing app is intended to make users more productive with the way they use their smartphones. The app shows users the exact breakdown of how they use their phone with information such as how frequently different apps are used, the number of notifications received, and even how many times the phone was unlocked. Once a user identifies their usage pattern, they can take steps to change their habits for the better.
One of the ways Digital Wellbeing helps users adopt healthy habits is with 'App Timers'. Once an app is used for a pre-defined amount of time, it is greyed out and cannot be opened for the rest of the day. Digital Wellbeing can also monitor the amount you spend on YouTube, and trigger scheduled breathers so that users minimize on the time they waste watching videos all day. Another feature called 'Voice reply' lets users answer texts with the help of the Google Assistant, thus ensuring they don't pick up the phone at all. 'Automatic Google Photo Archive' cleans up storage by automatically moving images to the could. Then there is 'Wind Down' which triggers Night Light or Grayscale based on the time of day to make it easier to tune out for the night.
Moto Experiences
None of the features found in Moto Experiences are new per se. 'Flip to DND' and 'Pick up to silence' perform exactly how they sound like. And 'Peak Display' lets users see notifications without having to expand the notification bar.
Thanks for reading till the end of this article. For more such informative and exclusive tech content, head over to our Facebook page