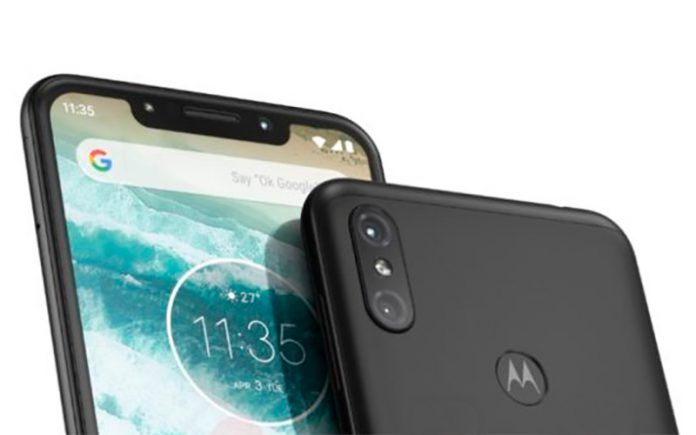 The Motorola One Power and the Moto Z3 Play Android smartphones could soon get deeply customized custom ROMs and several tweaks. The kernel source codes of both the Motorola handsets are now available to developers. The large files containing the core aspects of the Android operating system and other relevant software components are now up for grabs and subsequent exploration on GitHub.
The Motorola One Power is an interesting budget-offering from Motorola. Motorola launched the smartphone in India for INR 15,999. The device recently started receiving the important Android 9 Pie OS update. If that's not attractive enough, the Motorola handset is often available at some great discounts and offers on Indian e-commerce platform Flipkart. The device packs a massive 5,000mAh battery, 4GB RAM, 64GB internal storage, and the powerful mid-range Qualcomm Snapdragon 660 octa-core SoC that also houses the Adreno 509 GPU to handle graphics.
Meanwhile, the Moto Z3 Play launched earlier this year. It is a capable mid-range Android smartphone from Motorola. Although the Moto Z4 is already in active development, the Moto Z3 Play is still very relevant. With a vivid and sharp AMOLED display, Qualcomm Snapdragon 636 processor, 4GB RAM and up to 64GB internal storage, the device appears to be a great buy. Although yet to officially arrive in India, the device is already in the news for all the right reasons.
Motorola One Power and Moto Z3 Play Kernel Source Code Available
Motoroloa Mobility LLC, a company owned by the Lenovo Group, has designed both the Moto devices. Hence smartphone buyers need not worry about the build quality and performance. They can also remain at ease about the operating system and software Motorola embeds in the devices. Incidentally, Motorola has long associated itself with the rapidly growing Android One program. Smartphones released under the program run on clean and pure Android operating system. They get security updates as well as OS updates rather quickly. Smartphones that run on some custom layer atop base Android OS usually take a little longer to update.
Both the Motorola One Power and Moto Z3 Play run on pure Android operating system. With their kernel source codes out in the open, developers and those interested in customizing operating systems, can get busy. The availability of the kernel source code will help accelerate the development of custom ROMs. Developers can also build software modifications, commonly known as 'Mods'. The kernel source codes are available on GitHub. Developers can download the kernel source code for the Motorola One Power. The filename is: MMI-PPT29.74-25. Meanwhile the file for the Moto Z3 Play is named MMI-OPWS28.70-31-2.
Apparently, several developers and users of Motorola Moto One Power and Moto Z3 Play are keenly interested in software mods and customizations. There are thousands of comments and feature requests for both the files.