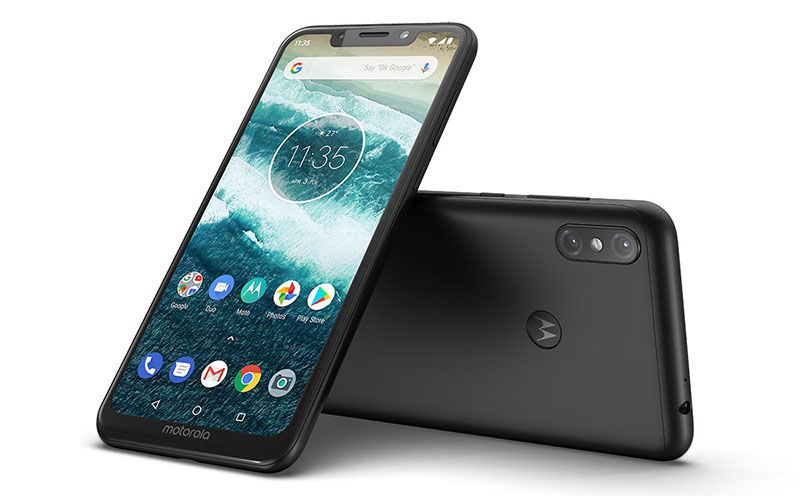 The Motorola One Power is a popular mid-range smartphone, and why not? The handset is powered by a Snapdragon octa-core chipset and packs a solid 5000mAh battery that gets TurboPower charging support, with a full battery claimed to last a full day. However, many who have not bought the phone yet may not be aware of a whole range of features that come pre-loaded with the device, and in this post, we will detail the Moto Actions that come with Motorola handsets only, as these features can make your Motorola One Power all the more convenient to use.
Motorola One Power Moto Actions
Let us start with the display features that the Moto Actions option provides. The Moto Actions option can be selected from the 'Moto' app in your Motorola One Power and other Moto handsets, and within the Moto Actions list, you will see a 'Display' option. When you click on it, you can replace your always-on display that comes in default Android setting, and instead activate the Motorola fade-in fade-out display, where notifications will fade in and out of the display when it is not in use, so as to save power as well as leave the display turned off in turns. Also, you can block certain apps from showing you notifications, or choose which kind of notifications you would not like to see, such as those with sensitive content.
Other Moto Actions include 'Swipe to Shrink Screen' so that you can use the phone with just one hand, Flip for Do Not Disturb so that your phone is silenced when you turn it on its face, Pick Up to Stop Ringing for silencing the phone when you receive a call and pick it up off a flat surface, and so on.
Gesture features include Twist for Quick Capture, where you can hold the handset and twist your wrist twice to open the camera app, and Chop Twice for Flashlight where you use the double chop gesture with the device in your hand to turn on the flashlight automatically. Also, you can use One Button Nav feature for single button navigation, hence replacing the three navigation buttons that come by default in the stock version of Android 8.1 Oreo with the Motorola One Power.
Motorola One Power Key Features
The Motorola One Power is an Android One phone with a stock experience of Android 8.1 Oreo, and a planned upgrade to Android 9 Pie. However, as we showed above, there are a number of customization features that you can use thanks to the Moto app, which comes pre-installed. The handset has a tall 6.2-inch IPS LCD display with a notch and 18.7:9 aspect ratio, and 2.5D curved Corning Gorilla Glass 3 protection. The handset is powered by a Qualcomm Snapdragon 636 chipset with Kyro architecture, paired to a 4GB RAM and with 64GB internal storage.
There is a dedicated microSD card slot apart from two 4G SIM card slots, so that you can add another 256GB. The handset has a strong 5000mAh battery with TurboPower fast charging that can give six hours of power in just 15 minutes of charging. The camera equipment is decent too, with a 12MP front camera using large pixels and LED flash, and a 16MP+5MP dual rear camera aided by large pixels and dual LED dual-tone flash.
If you want to know an in-depth review of the Moto One Power, then check out our review video below. Subscribe to our channel to stay updates with the latest phones that enter the market.