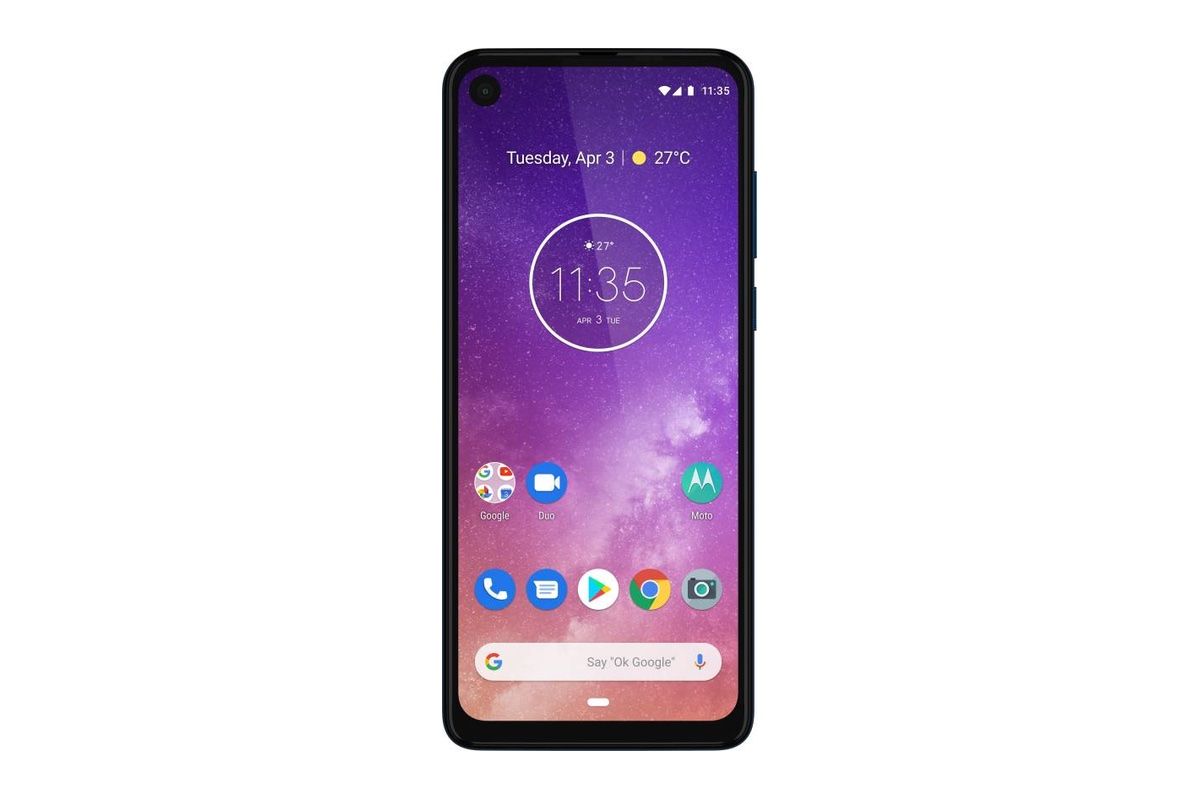 It was back in May 2019 that Motorola launched its budget handset the Motorola One Vision. The phone eventually did make it to India and was finally launched in the country on June 20 last year. Back then, there were already talks about the possibility of Motorola launching a successor to this phone in the form of the Motorola One Vision Plus.
Today, we have come across a listing on Google's Android Enterprise Directory, which talks about a hitherto unheard of 'Motorola One Vision Plus,' indicating that Motorola, indeed, is working on this new handset. In fact, we have reasons to believe that this handset is in an advanced stage of its development process and could be officially announced in the next few weeks. It is also worth mentioning that the appearance of this device comes exactly one year after Motorola One Vision was first announced.
In the screenshot of the Android Enterprise Directory below, you will notice that there is an image of a device as well. This, we believe, is a placeholder image and appears to be the Motorola G8 Plus – which, as you know – is already available here in India.
As for the specifications of the Moto One Vision Plus, prima facie, it seems that this handset is very similar to the existing One Vision and could feature a few internal upgrades. The spec sheet indicates that the One Vision Plus could feature a 6.3-inch display, which is the same size as that of the existing One Vision. There is a good chance that the new device will retain the 21:9 aspect ratio and the 1080 x 2520 pixel resolution of the 'original' One Vision from 2019.
While nothing is known about the processor used on the Motorola One Vision Plus, we do expect it to be better than the Samsung Exynos 9609 SoC from last year. The listing above confirms that the Motorola One Vision Plus gets 4GB of RAM and that it supports NFC as well as a fingerprint scanner. What is rather odd about the listing is the phone running Android 9 – which we believe could be a mistake. There is a good chance that the Motorola One Vision will run Android 10 at launch. As of now, we have no information about the camera setup on this phone.
As the case always is with leaks of this nature, please take everything we have mentioned about the new Motorola One Vision Plus with, you know, the traditional pinch of salt. We shall update this story in case we receive a new update around the One Vision Plus in the next few days.