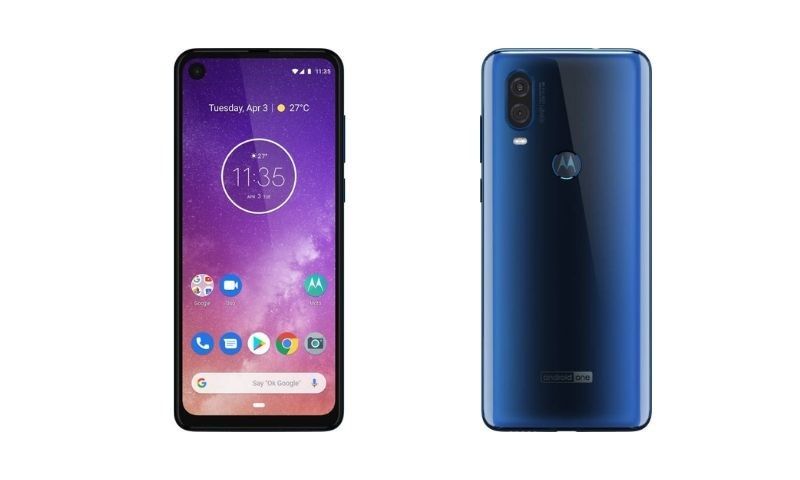 Motorola, the iconic brand that launched the first handheld mobile phone in the world and brought us remarkable phones like the RAZR, recently launched its new mid-range smartphone—Motorola One Vision—in India. The Motorola One Vision is one of the best smartphones in the sub-Rs 20,000 price bracket in the Indian market right now, thanks to its unique feature set. The phone features a unique 21:9 aspect ratio screen and Dolby Audio for cinema-grade entertainment, a 48MP OIS-equipped camera with Night Vision for excellent images in day and night, and Quad Pixel technology in the front as well as the rear camera.
Apart from an excellent screen and great cameras, the Motorola One Vision also features a fast processor, the latest version of Android, attractive design, and latest connectivity features. Let us find out exactly how Motorola managed to fit in such an impressive screen and cameras in such a gorgeously designed phone.
The first smartphone in India with 21:9 Cinema Vision display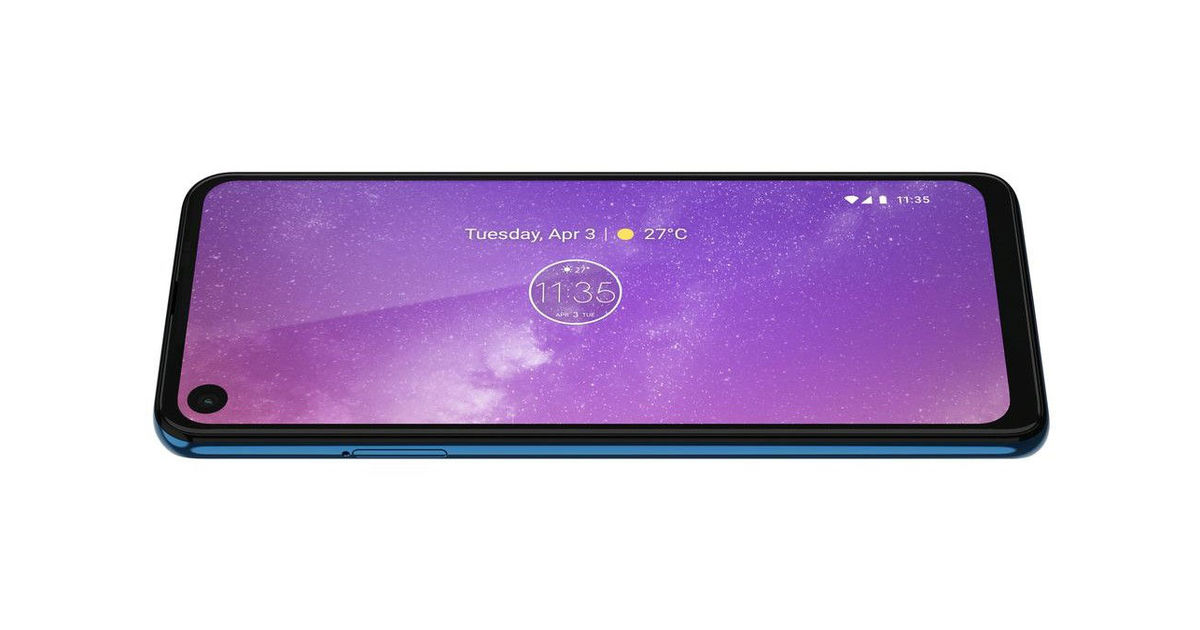 Motorola One Vision is the first mobile phone to be launched in India with an ultra-tall screen and cinema-grade aspect ratio. When turned into landscape mode, the 6.3-inch IPS LCD screen with Full HD+ resolution (2520×1080 pixels) offers an aspect ratio of 21:9, which is the same aspect ratio that is used by legendary film producers and directors. This means that the Motorola One Vision perfectly matches the aspect ratio of blockbuster movies in a way that there are no black bars at the top or the bottom, completely filling the whole display with nothing but the video. Such an immersive video consumption experience is not offered by any other smartphone in India. There's Dolby Audio, too, which offers excellent audio quality whether you're listening to audio through the phone's loudspeaker or through your favorite pair of earphones connected via the 3.5mm audio port. The Motorola One Vision is the best phone to binge-watch all day & night with a vibrant, crisp and immersive display!
What's more? The ultra-tall screen means that more content can fit into the screen at once. For example, it can display more contacts, emails, messages, or tweets at once compared to a phone with an 18:9 or 19.5:9 aspect ratio screen. The phone's unique form factor also means that it is easier to use with one hand. It has well-designed ergonomics and Motorola has made a phone that's gorgeous to look at and use every day.
48MP camera with Optical Image Stabilization (OIS)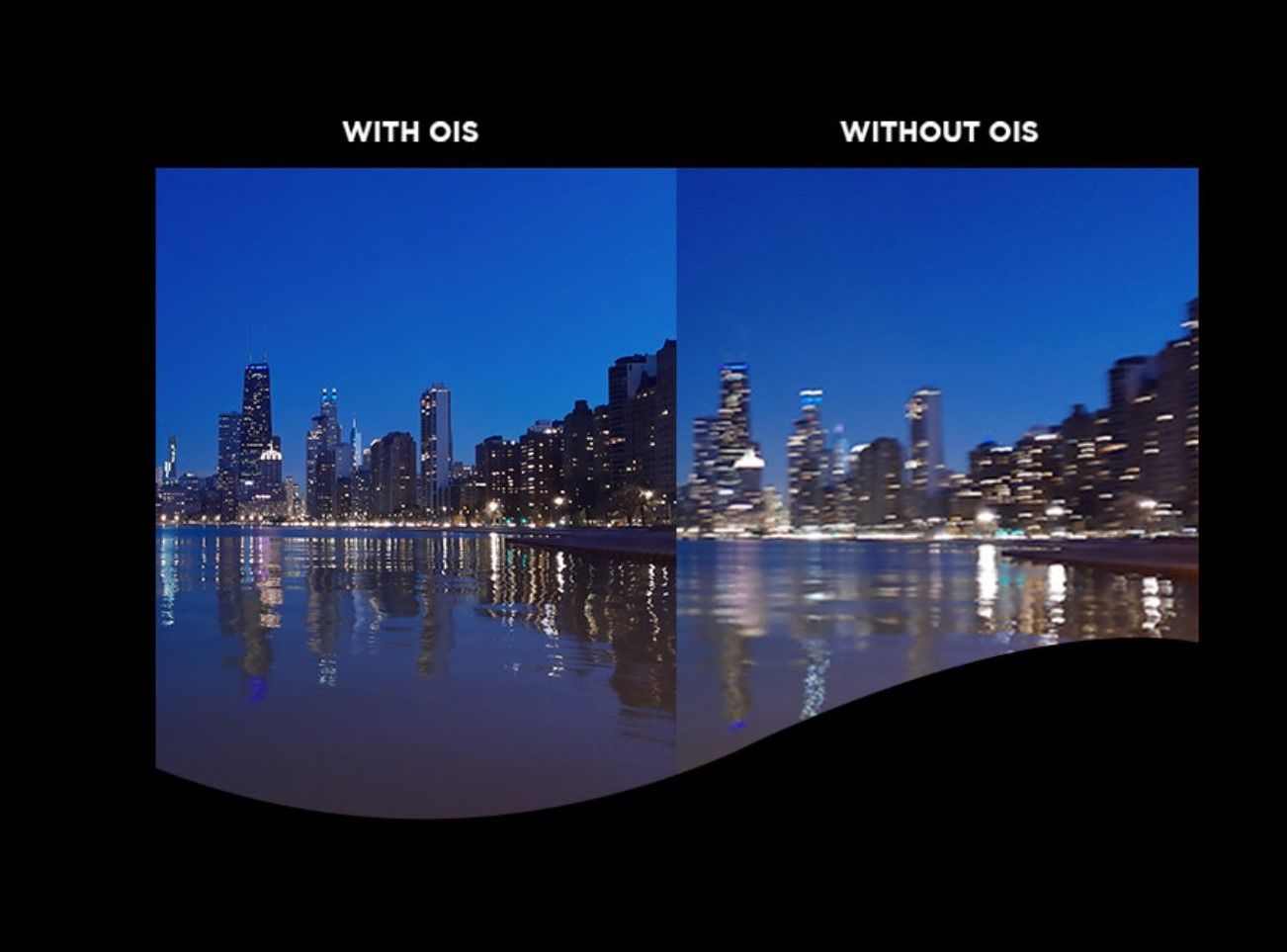 The Motorola One Vision features a 48MP+5MP dual-camera setup on the rear and the primary camera sensor is equipped with optical image stabilization, which not only helps in reducing blur in images shot in low-light conditions but also offers steady 4K video footage. No other smartphone in the sub-Rs 20,000 price bracket offers OIS, let alone a combination of a 48MP Quad Pixel camera and OIS.
Quad-Pixel Technology Means Better Still Images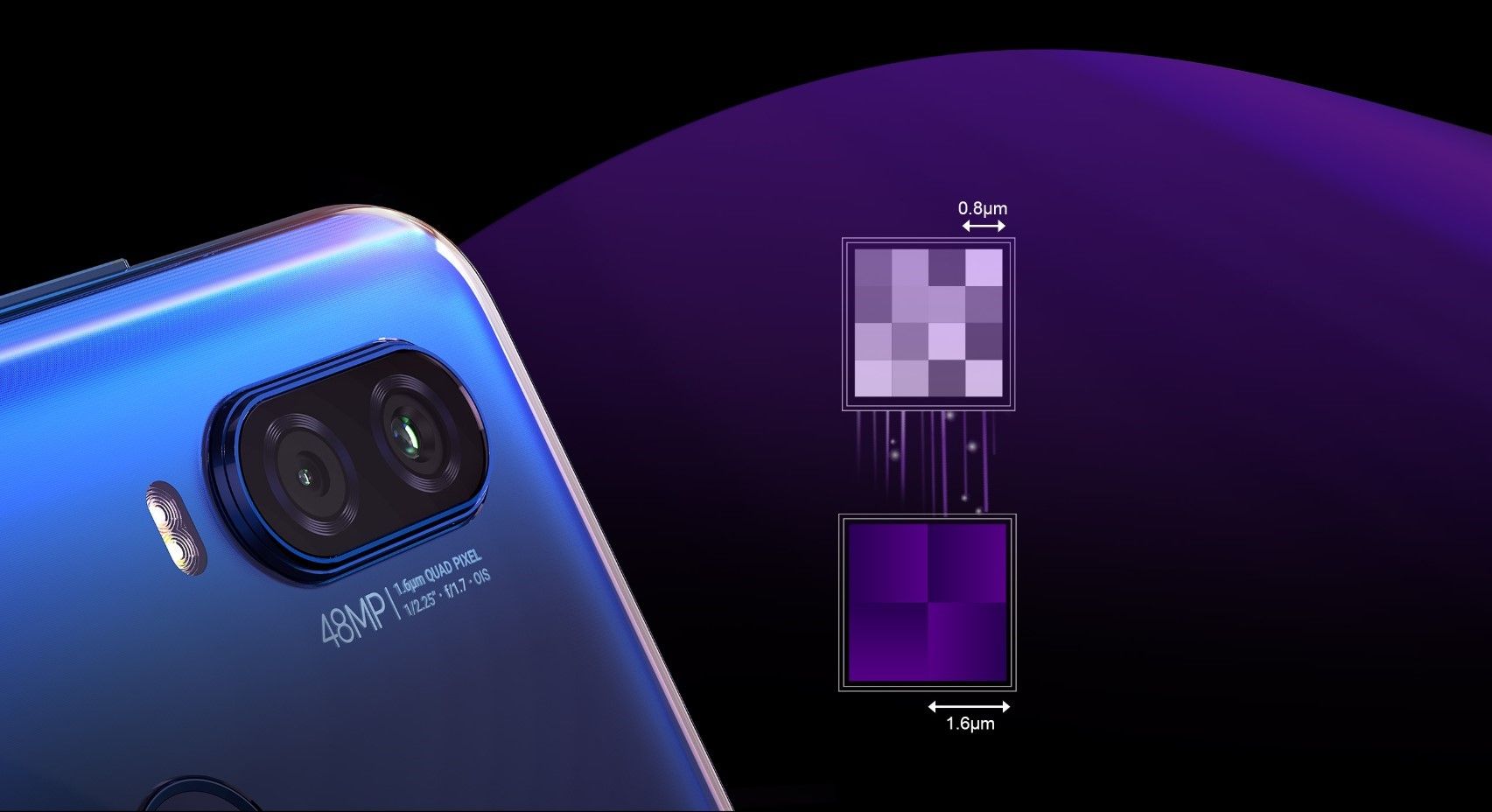 The Motorola One Vision features Quad-Pixel (4-in-1 pixel binning) technology in both front and rear-facing cameras. At the rear, the phone uses the flagship 48MP camera sensor with ½-inch size, resulting in 0.8µm pixels. Thanks to 4-in-1 pixel binning, the information from four adjacent pixels is then merged into a single pixel, resulting in 1.6µm pixels. Pixel binning reduces noise in the image, increases brightness and contrast at a hardware level. This means that 12MP still images are brighter and sharper, and the dynamic range is wider, too.
Even the 25MP selfie camera uses this 4-in-1 pixel binning technology, which means that selfies are brighter and sharper. The phone also features 4K video recording with 30fps frame rate. It is the only phone in the sub-Rs 20K price segment, with a 25MP front camera & 48MP rear camera with OIS, offering flagship-level hardware in the sub-Rs 20K space.
F1.7 Aperture & Night Vision Technology For Class-Leading Low-Light Images
Apart from Quad-Pixel technology, the Motorola One Vision's rear-facing camera uses a wider, F1.7 aperture, which is wider than any other smartphone in the sub-Rs 20,000 price segment. A wider aperture lets more light to hit the camera sensor, which means still images are brighter when compared to images shot using conventional cameras with F2.0 or F1.8 aperture.
To make things even better, the Motorola One Vision comes with the Night Vision mode which uses Google Pixel-like multi-frame noise reduction technique. Multiple frames of the same scene are captured in quick succession, and then they are superimposed on top of each other to create a picture that is brighter and features more details compared to images shot in the normal mode. The Motorola One Vision's Night Vision feature helps in capturing low-light scenes that sometimes turn out looking better than those captured by some phones in the market that cost as much as Rs 50,000. All these technologies help the Motorola One Vision in capturing class-leading low-light images.
Motorola One Vision Is An Android One Phone, Uses Exynos Octa-Core Processor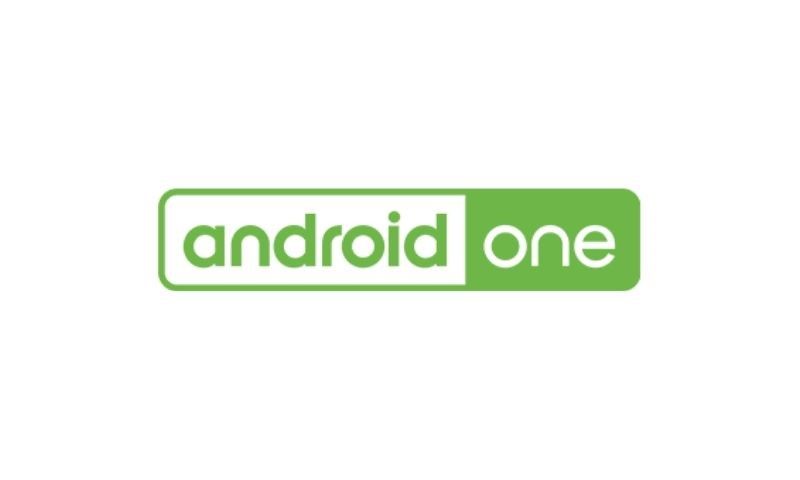 The Motorola One Vision is an Android One certified smartphone, just like the Motorola One Power, which means that it uses a cleaner version of Android that receives on-time monthly security patches and faster Android operating system version updates. The Motorola One Vision comes pre-installed with Android 9 Pie OS and the phone is expected to receive Android Q update in the future.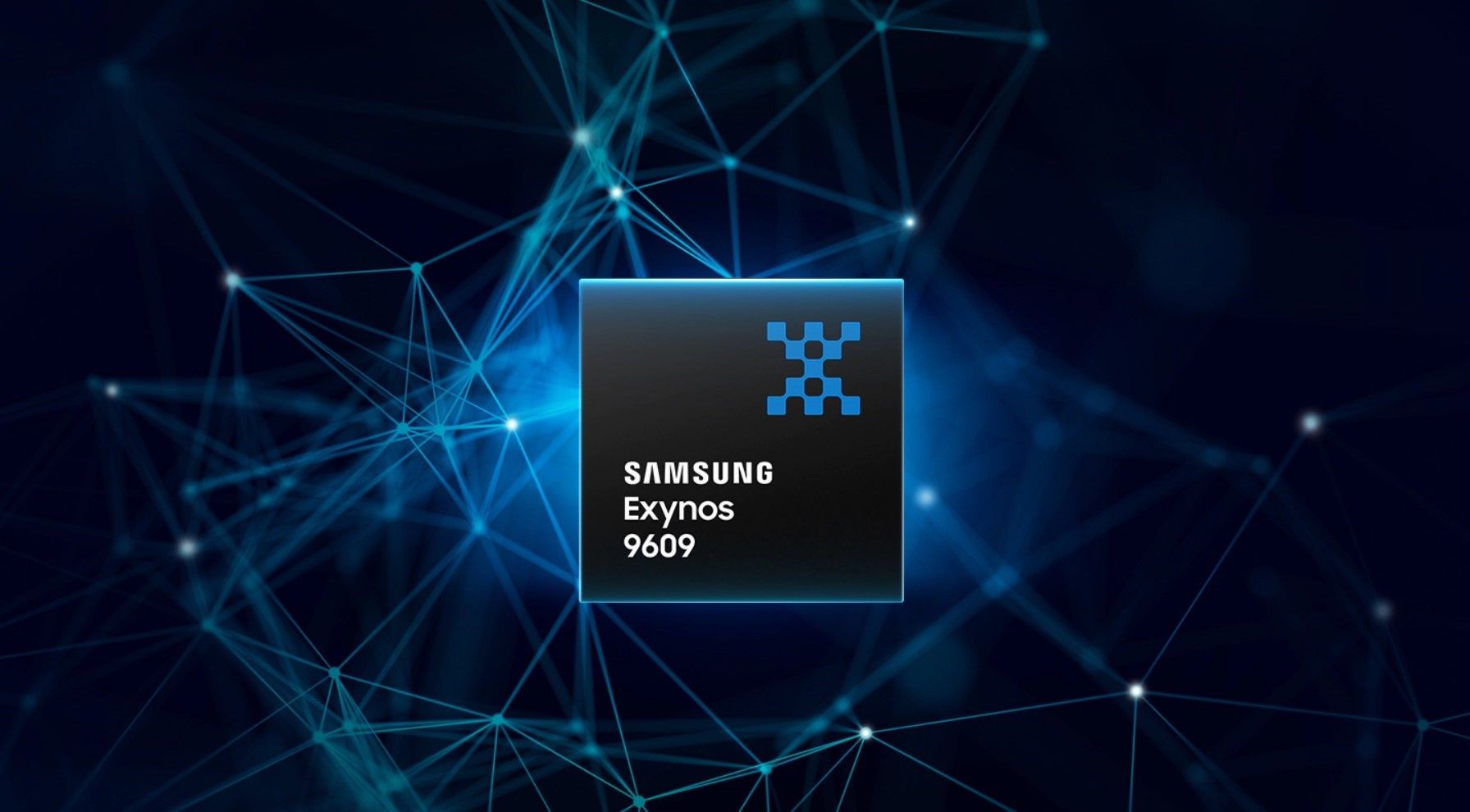 The Motorola One Vision uses the Exynos 9609 processor from Samsung which has four high-performance Cortex-A73 CPU cores, four power-efficient Cortex-A53 CPU cores, and Mali-G72 MP3 GPU. The phone is fast enough to perform not only day-to-day tasks like composing emails, sending instant messages, and online shopping, but also heavier tasks like side-by-side multitasking and competitive mobile gaming with titles like PUBG Mobile. In fact, the 9609 in the Motorola One Vision produces higher AnTuTu scores than the Samsung A50, and gives a better gaming experience, with no frame drops, even after extended gameplay, compared to the Samsung M40.
There's 4GB of RAM and 128GB of UFS internal storage, which is 30% faster than eMMC storage found in other smartphones in the sub-Rs 20K segment.
Motorola One Vision: One Of The Best Phones In Its Price Range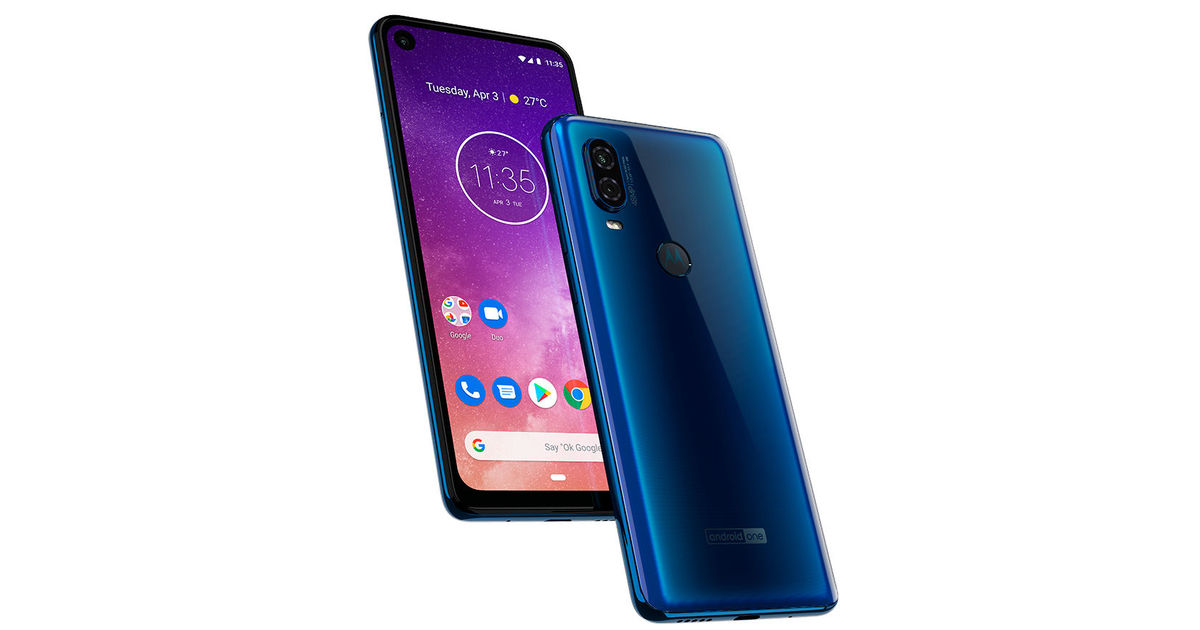 Whether you want an excellent screen and audio quality for on-the-go entertainment, clear cameras for capturing memorable moments of your daily life, or speed and performance with clean software, the Motorola One Vision has you covered in all aspects. When you combine all these exciting features with an affordable price tag of just Rs 19,999, you get a phone that's among the best in its price segment of below Rs 20,000. The Motorola One Vision is the ultimate phone for binge-watching & low-light photography in the sub-Rs 20K price segment.