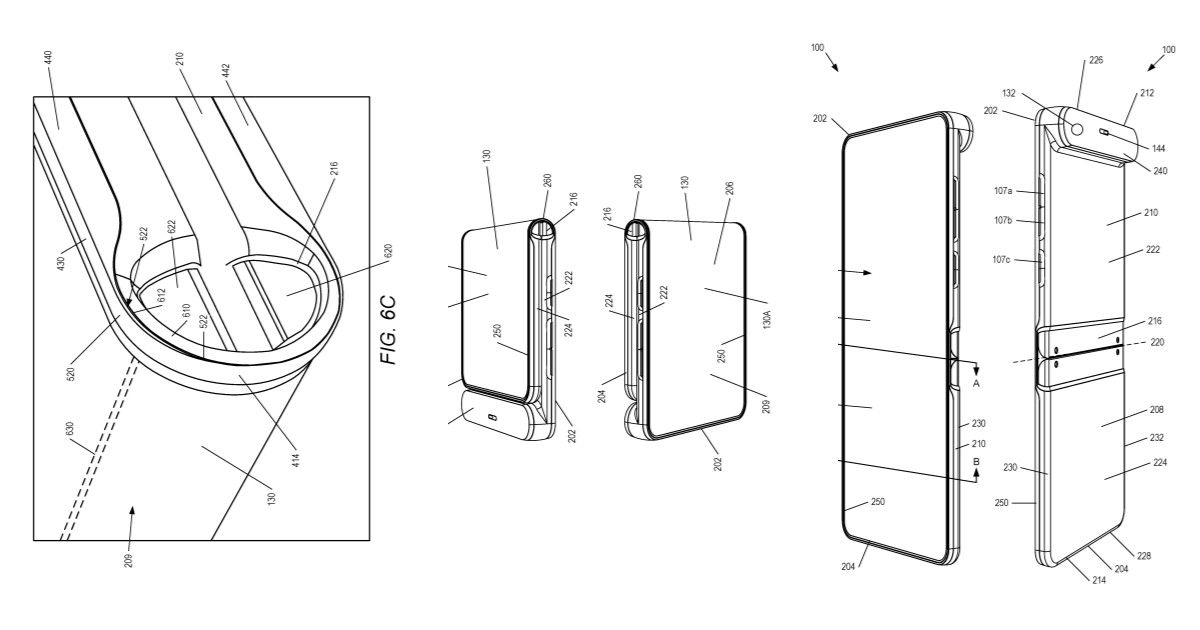 Motorola has been granted a new patent for a flip phone design, by the World Intellectual Property Organisation (WIPO). The global patent body showcases sketches of a concept design that uses a folding display to fold outward — instead of the inward folding design that Motorola has previously offered with the Razr. The new design has detailed how the smartphone would look, and appears to incorporate the more concepts behind using a folding display panel.
Motorola outward flip phone: How might it work
According to the patent filing, the folding phone would have a flexible display on the outward side of the phone, instead of the inward folding design that has been conventionally seen. The outward display, when folded, would mean that users would get a display on both the front and the rear of the phone. This would likely be augmented by some software feature that offers a functioning smartphone interface bringing unique features to the front and the rear. For instance, while the front of the folded phone could work as a conventional smartphone layout in a collapsed size, the rear may work as a viewfinder for the rear camera.
Talking of the rear camera, the same appears to be stored in a bump, which will likely house the camera as well as other relevant sensors. The design also appears to show a concept where a single camera module would serve as both front and rear cameras – when folded, it could shoot rear shots, and take selfies when unfolded.
The folding hinge also appears to contain a U-shaped curvature and a gap between the pivot of the fold, which is similar to what Oppo showcased recently with the Oppo Find N foldable phone. With the latter, Oppo showcased a design where the flexible display goes through a more gentle curvature to ensure that there are no visible folding creases in the long term.
Motorola has so far attempted a revival of its iconic Moto Razr style by using an inward folding display and the Android interface. However, the lack of durability and high pricing led to the latter not being a commercial success. It isn't clear if Motorola will ever launch an outward folding smartphone, but the patent concept looks interesting to say the least.