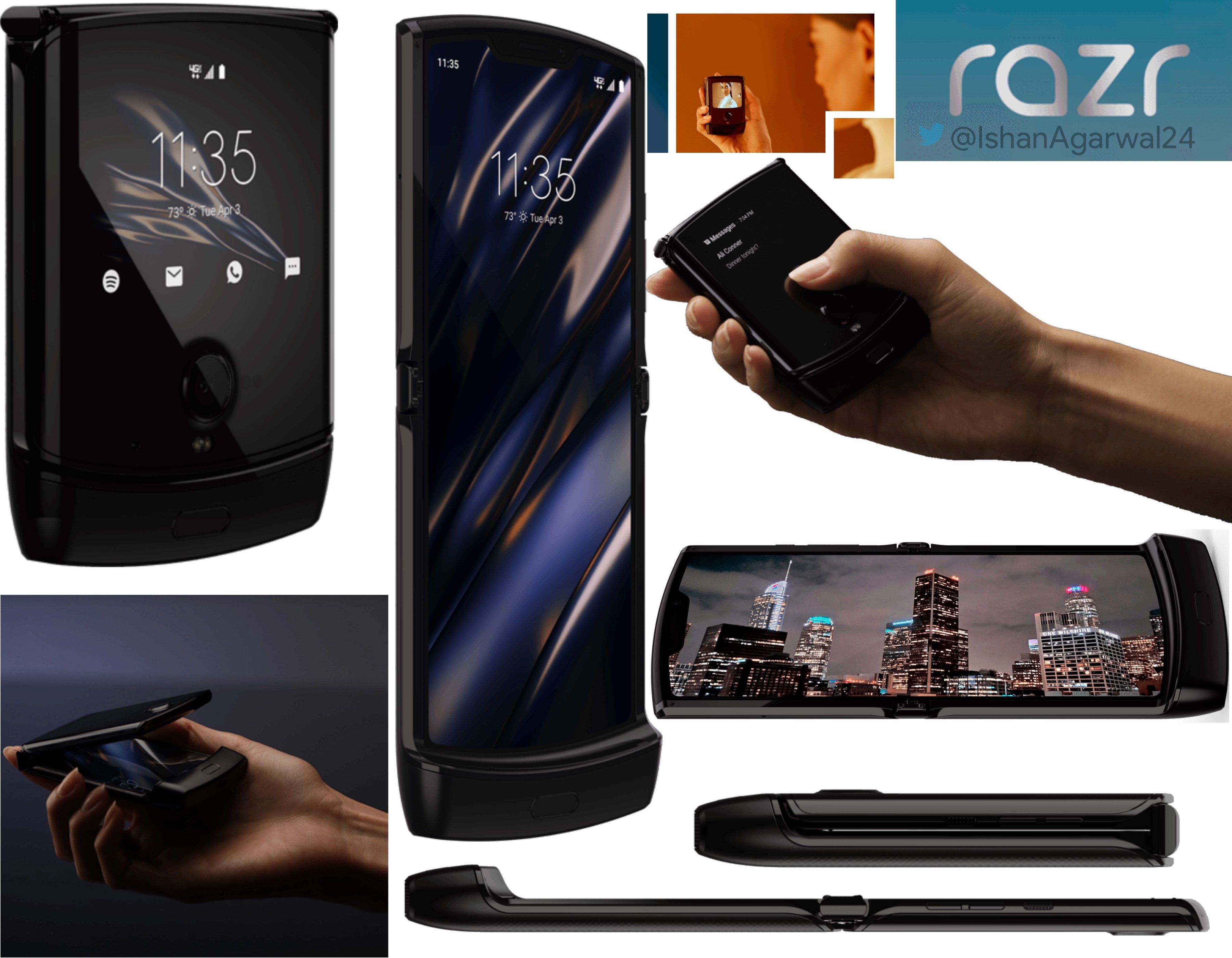 Three foldable smartphones were expected to debut in 2019 out of which two have already been released. The highly-anticipated Motorola RAZR, which is the third one, took a while but is finally getting unleashed this month on November 13th. There have been some renders in the past depicting the design of the new foldable, but well-known smartphone tipster Evan Blass posted some images of the phone yesterday which seem to be from a promotional ad and reaffirm past design leaks.
Moto Razr 2019 Images: What Do They Reveal?
Going by these latest images, the Motorola RAZR is truly a resurrection of Motorola's iconic RAZR V3 flip phone. The key separating element here being the foldable display. It wouldn't be a surprise if someone mistook this for a regular clamshell device but the magic happens when the smartphone is flipped open. There's a secondary display as well as a rather chunky chin that houses a fingerprint reader on the device.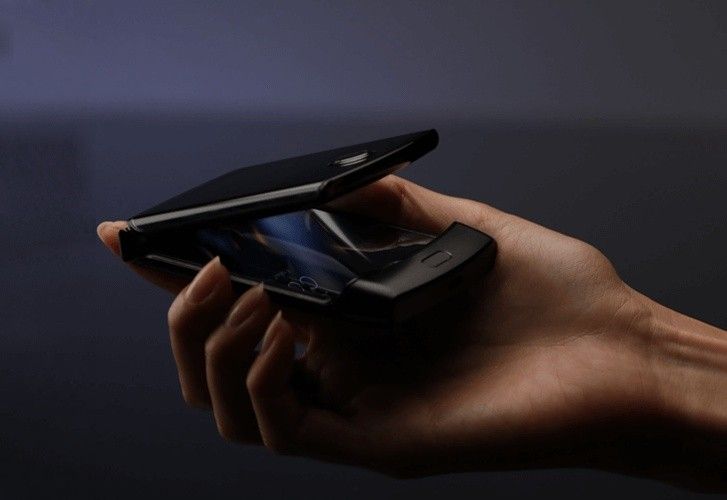 A button beneath the secondary display is also visible but its exact applications are not known yet. Similarly, the rear does house a camera but its exact capabilities are not known. The foldable display has a notch which likely holds a selfie shooter, as is visible from other leaked images. But that's all we can extract from these images so far.
Moto Razr 2019 Expected Specifications:
In terms of specifications, leaks so far have suggested the Motorola RAZR will feature a 6.2-inch OLED main display with a 600 x 800 resolution secondary screen. The processor is supposed to be a Snapdragon 710 SoC paired with 4/6 GB RAM and 128GB storage and the battery is tipped to be a rather lower-than-average 2,730mAh. What's not average is the projected pricing of $1500.