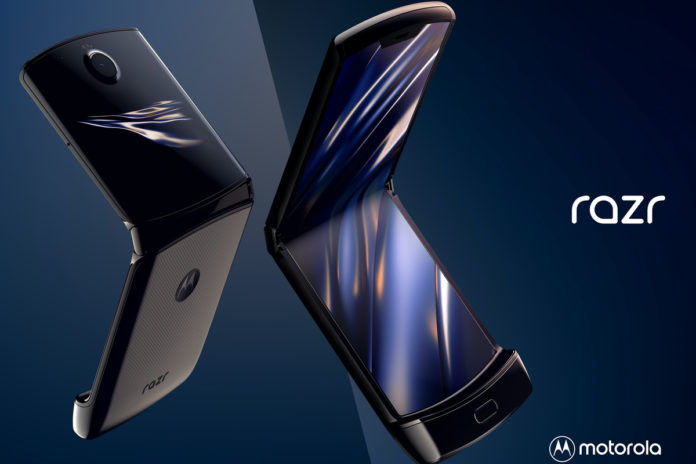 Following a delayed launch, the much-awaited Moto razr finally went on sale in the U.S. market a few days ago. With tech websites also getting hold of review units, the first of the detailed reviews are out as well. While smartphones with foldable displays have been around for a while now, there is no denying that we are still in the early days of this tech. The primary concern that stem around foldable phones is the durability of the hinge mechanism. As the crucial part that holds the two pieces of the phone together, it is also essential that this part is as durable as it is flexible. This, evidently, is not an easy thing to achieve, as amply demonstrated by the initial failures of the Samsung Galaxy Fold.
After the 'fixed' version of the Galaxy Fold was launched, CNET tested the durability of its hinge mechanism using the 'Foldbot' a robotic arm. The Galaxy Fold lasted almost 100,000 folds, which most people found to be satisfactory. CNET recently tried out the same test with the Motorola razr. While the expectation was that it would last at least 100,000 folds, their unit only lasted 27,000 folds, raising doubts about the durability of the phone. Take a look at the video posted by CNET for more details.
According to CNET, their test lasted just three-and-a-half-hours by the time the FoldBot completed nearly 27,000 folds. Upon checking the phone, they found that the hinge mechanism had issues. They had issues closing the phone completely, and it appeared that the hinge had fallen out of alignment.  The display of the handset, however, remained completely functional. CNET did, however, add that the test was not without flaws. They believe that the Foldbot was not calibrated properly for the Moto razr.
Motorola was also quick to denounce the test and posted a video of their own in which they claim the phone lasted well over 100,000 folds.
The statement issued by Motorola read:
"SquareTrade's FoldBot is simply not designed to test our device. Therefore, any tests run utilizing this machine will put undue stress on the hinge and not allow the phone to open and close as intended, making the test inaccurate. The important thing to remember is that razr underwent extensive cycle endurance testing during product development, and CNET's test is not indicative of what consumers will experience when using razr in the real-world. We have every confidence in the durability of razr."
The Motorola razr is soon expected to make it to India.
Thanks for reading till the end of this article. For more such informative and exclusive tech content, like our Facebook page