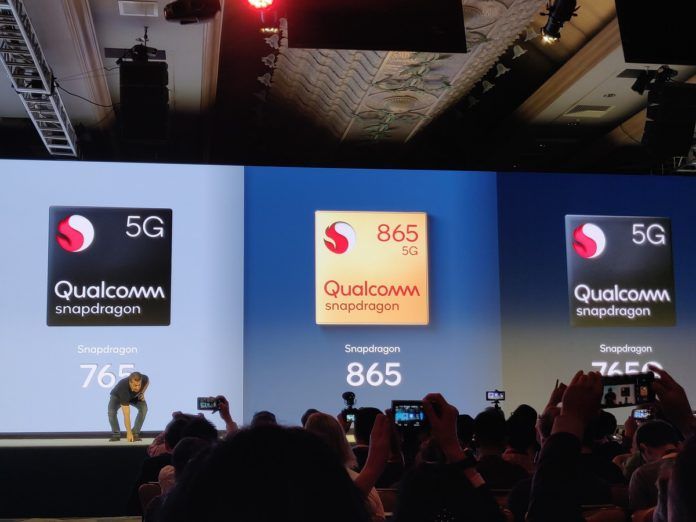 A lot happened during the recent Qualcomm Snapdragon Tech Summit in Maui. Almost all the companies revealed their plans. Xiaomi announced that the upcoming Redmi K30 smartphone would be running on the Qualcomm Snapdragon 765G 5G chipset. Oppo followed suit and announced the same for the upcoming Oppo Reno 3 Pro smartphone. As far as the flagship Snapdragon 865 chipset is concerned, Xiaomi, Realme, and Oppo confirmed that their upcoming flagships will be utilizing the same. What was rather surprising was to see Motorola break the shackles of limiting itself to the budget/mid-range segment and announcing that it would re-enter the premium smartphone space in 2020.
Motorola will launch premium smartphones running on Snapdragon 765 and Snapdragon 865 in 2020
For a considerable amount of time, Motorola has stayed away from the premium sector of the Android ecosystem and it has constantly been trying its hands on the more affordable market. During the summit, the company announced that it would rely heavily on the Snapdragon 865 chipset for its upcoming smartphones. "Motorola will continue leading the 5G era with our expanded lineup of 5G solutions in 2020 — driven by the high-performing Snapdragon 765 and 865 Mobile Platforms, reinvigorating our place in the premium flagship space" – Motorola president Sergio Buniac during the summit.
Lately, the only flagship the company has been able to pull off is the company's first-ever foldable smartphone dubbed the Moto Razr 2019. That too, can't be considered as a true flagship in terms of specifications as its specifications are mid-range-ish at the best.
Motorola is a prominent player in the Android market and its comeback in the premium segment will undoubtedly make its long-term fans happy. The only thing that's concerning as of now is how the company capitalizes on the same. Lately, companies like OnePlus, Xiaomi, and even Realme have been able to provide flagship-level specifications in smartphones that are still affordable by all means. Take the recently launched Realme X2 Pro for an example.
As of now, this is all we know about the company's upcoming plans and there is no word as to whether Motorola will continue with the Moto Z lineup of smartphones or it will come up with a new lineup altogether. That said, we might soon be getting more intel on the same.
What are your thoughts on Motorola's decision of entering the flagship territory once again? Do let us know in the comments section below.
Thanks for reading till the end of this article. For more such informative and exclusive tech content, like our Facebook page