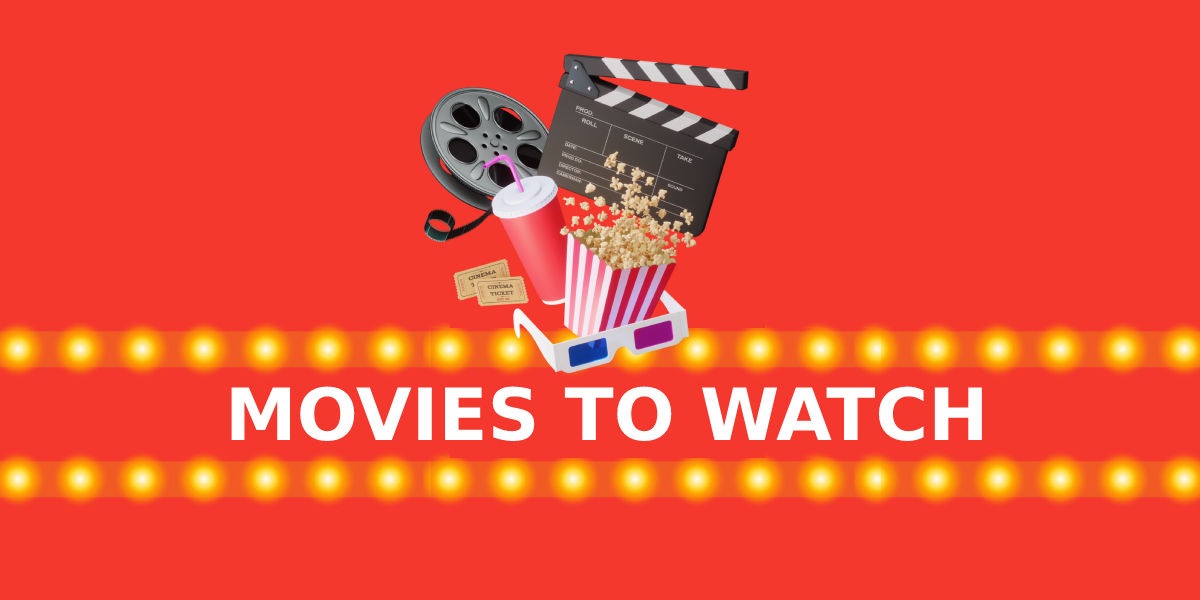 Fifty Shades of Grey, the 2015 film adaptation of E.L. James's bestselling novel, caused quite a stir upon its release for its provocative depiction of a BDSM relationship between a wealthy businessman and a college student. The film's success spawned two sequels and opened the door for other films that explore similar themes of sexuality, power dynamics, and taboo desires.
If you're a Fifty Shades fan looking for more movies that push the boundaries of eroticism and sensuality, there are several options. In this article, we'll explore some of the best films that capture the essence of Fifty Shades, from steamy romances to psychological thrillers. So grab some popcorn and get ready to explore the world of adult cinema.
Top Movies like 50 – Shades of Grey
| | | |
| --- | --- | --- |
| Movie Name | Where to Watch | IMDb Rating |
| The Handmaiden | Netflix | 8.1 |
| Belle de Jour | Cataz | 7.7 |
| The Cook, The Thief, His Wife, and Her Lover | Amazon prime Video | 7.5 |
| Lust, caution | Netflix | 7.5 |
| Eyes Wide Shut | Amazon Prime Video. | 7.5 |
| Sex, Lies and Videotape | Netflix. | 7.2 |
| Pretty Woman | Prime Video | 7.1 |
| The dreamers | Netflix | 7.1 |
| Basic Instinct | Netflix | 7 |
| Nymphomaniac | Netflix | 6.9 |
The Handmaiden
This Korean film is set in Korea during the Japanese colonial era. It follows the story of a young Korean woman named Sookee, who is hired as a handmaiden to a Japanese heiress named Lady Hideko. Sookee is part of a plan devised by a con man, posing as a count, to swindle Lady Hideko out of her inheritance. Sookee's job is to gain Lady Hideko's trust and convince her to marry the count. However, as Sookee spends more time with Lady Hideko, she begins to develop feelings for her and question her role in the con.
Cast – Kim Min-hee, Ha Jung-woo, Cho Jin-woong, Moon So-ri, Kim Tae-ri, Yong-nyeo Lee, Min-chae Yoo, Dong-hwi Lee, Kim Hae-sook, Kyu-jung Lee, Si-eun Kim, Si-yeon Ha, Rina Takagi, Geun-hee Won, Jong-Dae Kim, Han-sun Jang, Eun-yeong Kim, Ri-woo Kim
Director – Park Chan-wook
Where to watch – Amazon Prime Video
Also Read: Best Kantara-like Movies on OTT: Pushpa, Tumbbad, Asuran,and More
Belle de Jour
This movie is about a young woman named Séverine who appears to have a perfect life as a bourgeois housewife in Paris. However, she secretly desires masochistic fantasies and becomes a prostitute during the day under the name "Belle de Jour." Séverine's double life creates a rift between her and her husband, Pierre, who is unaware of her daytime activities. Meanwhile, her experiences as a prostitute lead her to explore her sexuality and desire while revealing the darker side of human nature.
Cast – Catherine Deneuve, Jean Sorel, Michel Piccoli, Geneviève Page, Pierre Clementi, Macha Meril, Françoise Fabian, Maria Latour, Muni, Claude Cerval, Michel Charrel, Iska Khan, Bernard Musson, Marcel Charvey, François Maistre, Francisco Rabal, Georges Marchal, Francis Blanche.
Director – Luis Buñuel
Where to watch – Cataz
The Cook, The Thief, His Wife, and Her Lover
The Cook, The Thief, His Wife, and Her Lover is a 1989 British film directed by Peter Greenaway. The film is set in a lavish restaurant called Le Hollandais, owned by a brutal and vulgar gangster named Albert Spica. The story revolves around the relationship between Albert's wife, Georgina, and a bookshop owner named Michael. Georgina and Michael begin an affair and use the restaurant as their secret meeting place, but their relationship is eventually discovered by Albert, leading to tragic consequences.
Cast – Richard Bohringer, Michael Gambon, Helen Mirren, Alan Howard, Tim Roth, Gary Olsen, Ethan Stewart, Ciarán Hinds, Roger Ashton-Griffiths, Liz Smith, Ron Cook, Emer Gillespie, Janet Henfrey, Arnie Breeveld, Tony Alleff, Paul Russell, Alex Kingston, Ian Sears.
Director – Peter Greenaway
Where to watch – Amazon Prime Video
Also Read: Upcoming Hollywood Movies in Theatres
Lust, Caution
Lust, Caution is a 2007 drama film directed by Ang Lee, set in Shanghai during World War II. The film follows a group of Chinese students who plot to assassinate a high-ranking Japanese collaborator named Mr Yee. The plot revolves around a young woman named Wong Chia Chi, who poses as a wealthy socialite, Mrs Mak, to get close to Mr Yee. Over time, Wong and Mr Yee begin a passionate and dangerous affair, and Wong's loyalties become increasingly conflicted as she falls deeper in love with him.
Cast – Tony Leung Chiu-wai, Tang Wei, Joan Chen, Leehom Wang, Tsung-Hua Tou, Lawrence Ko, Zhi-Ying Zhu, Ying-Hsuan Kao, Johnson Yuen, Kar Lok Chin, Yan Su, Saifei He, Ruhui Song, Jie Liu, Hui-Ling Wang, Akiko Takeshita, Hayato Fujiki, Anupam Kher.
Director – Ang Lee
Where to watch – Netflix
Eyes Wide Shut
Tom Cruise plays Dr William Harford, a wealthy and successful New York City doctor. His marriage becomes strained after his wife Alice confesses to having sexual fantasies about a naval officer she met on vacation. Dr Harford becomes obsessed with these revelations and embarks on a journey of sexual and psychological exploration, which takes him to a mysterious masked orgy and a series of encounters with different women. As he delves deeper into the sexual underworld, he discovers a dark and dangerous conspiracy threatening his life.
Cast – Tom Cruise, Nicole Kidman, Todd Field, Sidney Pollack, Madison Eginton, Jackie Sawiris, Madison Eginton, Peter Hans Benson, Michael Doven, Sky du Mont, Louise J Taylor, Stewart Thorndike, Lisa Leone, Randall Paul, Kevin Connealy, Julienne Davis, Marie Richardson, Thomas Gibson.
Director – Stanley Kubrick
Where to watch – Amazon Prime Video
Sex, Lies and Videotape
This movie is about a woman named Ann who finds herself trapped in a loveless and unfulfilling marriage with her successful but emotionally distant husband, John, played by Peter Gallagher. Despite her efforts to connect with him, John is more interested in sleeping with Ann's younger sister, Cynthia. Things unravel when Graham, an old friend of John's who has been living a nomadic lifestyle for years, comes back into town. Graham's unconventional views on sex and relationships lead to increasingly uncomfortable encounters between him and Ann, culminating in Graham videotaping Ann and Cynthia as they share their deepest sexual desires with each other.
Cast – James Spader, Peter Gallagher, Laura San Giacomo, Ron Vawter, Steven Brill, Alexandra Root, David Foil.
Director – Steven Soderbergh
Where to watch – Netflix
Also Read: Movies in Theatres this Week: New Films Playing in Theatres Right Now
Pretty Woman
Everyone who is a Richard Gere fan knows how memorable this movie is! The movie's plot revolves around a wealthy businessman named Edward Lewis, who hires a prostitute named Vivian Ward to escort him for a week while attending various social events in Los Angeles. At first, the relationship between Edward and Vivian is strictly business, but as they spend more time together, they begin to develop feelings for each other. Vivian introduces Edward to a different way of life while he helps her to gain confidence and self-respect. During their weekends, Edward offers to keep Vivian as his mistress and provide her with financial support, but she refuses, realizing that she wants more out of life than just money. Ultimately, they part ways, but not before realizing how much they have learned from each other.
Cast – Richard Gere, Julia Roberts, Jason Alexander, Ralph Bellamy, Laura San Giacomo, Alex Hyde-White, Amy Yasbeck, Elinor Donahue, Hector Elizondo, Jason Randal, Judith Baldwin, Bill Applebaum, Tracy Bjork, Gary Greene, Billy Gallo, Abdul Salaam El Razzac, Hank Azaria, Larry Hankin.
Director – Garry Marshall
Where to watch – Amazon Prime Video
The Dreamers
This movie is about ambiguous sexual relationships and surpasses a lot of boundaries! In this movie, an American exchange student named Matthew befriends a French brother and sister, Theo and Isabelle. Matthew becomes drawn into the siblings' world of cinephilia and intellectualism, and they spend most of their time together watching classic films and discussing their passions. As the friendship deepens, a complex and sexual relationship between the three begins, blurring the lines between love, desire, and intellectual curiosity.
Cast – Louis Garrel, Michael Pitt, Eva Green, Anna Chancellor, Robin Renucci, Jean-Pierre Kalfon, Jean-Pierre Léaud, Florian Cadiou, Pierre Hancisse, Valentin Merlet, Lola Peploe, Gilbert Adair, Ingy Fillion, Fred Astaire, Jean-Paul Belmondo, Marlene Dietrich, Charles Chaplin, Virginia Cherrill
Director – Bernardo Bertolucci
Where to watch – Netflix
Basic Instinct
Basic Instinct is a 1992 erotic thriller and a landmark movie back then! Set around a San Francisco detective Nick Curran played by Michael Douglas, who investigates the brutal murder of a rock star. Curran's prime suspect is Catherine Tramell, played by Sharon Stone, a seductive and manipulative novelist dating the victim. Tramell's novels are known for their sexually explicit content and portrayal of violent crimes, leading Curran to suspect that she may be capable of murder. Curran becomes increasingly drawn to Tramell as the investigation deepens, despite her obvious attempts to manipulate and control him. The two engage in a passionate sexual relationship, which only adds to the case's complexity.
Cast-Michael Douglas, Sharon Stone, George Dzundza, Jeanne Tripplehorn, Denis Arndt, Leilani Sarelle, Chelcie Ross, Bruce A Young, Dorothy Malone, Daniel von Bargen, Wayne Knight, Benjamin Mouton, Stephen Tobolowsky, Jack McGee, Bill Cable, Stephen Rowe, Mitch Pileggi, Mary Pat Gleason
Director – Paul Verhoeven
Where to watch – Netflix
Nymphomaniac
This erotic movie is about Joe, a self-diagnosed nymphomaniac who recounts her erotic experiences to an older man named Seligman after he finds her beaten and abandoned in an alleyway. Joe tells Seligman about her sexual awakening as a young girl, her many sexual partners, and her various sexual encounters, which range from mundane to taboo. Along the way, she explores the limits of her sexuality and confronts the emotional consequences of her actions.
Cast – Charlotte Gainsbourg, Stacy Martin, Shia LaBeouf, Christian Slater, Uma Thurman, Sophie Kennedy Clark, Connie Nielsen, Ronja Rissmann, Maja Arsovic, Sofie Kasten, Ananya Berg, Anders Hove, James Northcote, Charlie G. Hawkins, Clayton Nemrow, Simon Böer, Jeff Burrell.
Director – Lars von Trier
Where to watch – Netflix
These are the top 10 movies like the 50 Shades of Grey! Let us know which one did you like the most.