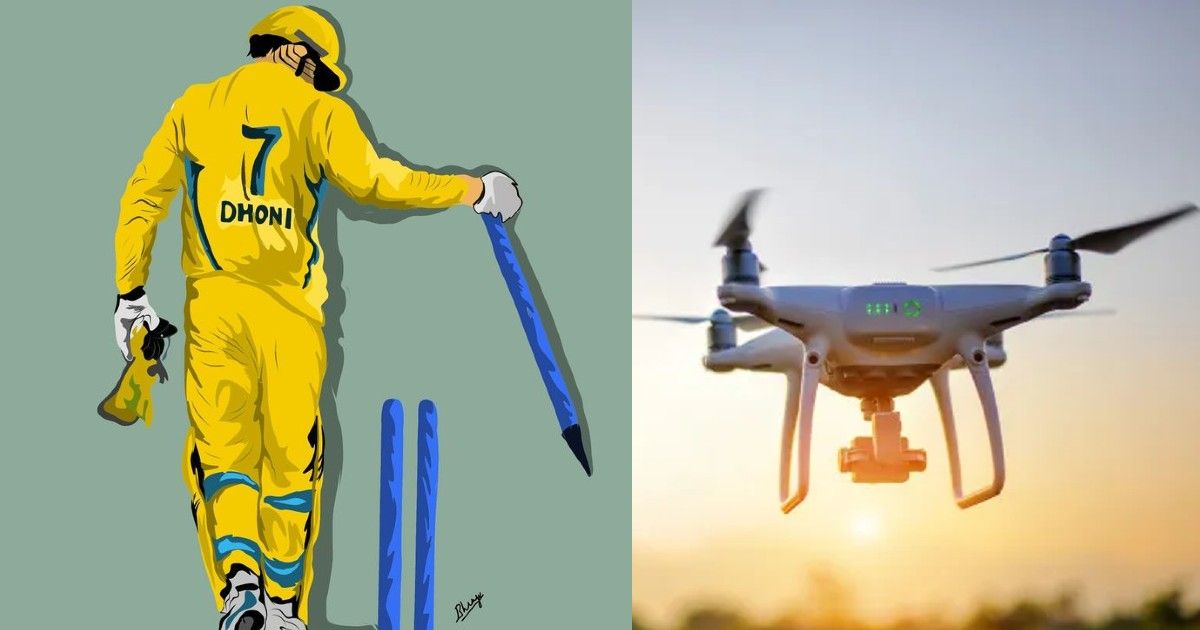 Mahendra Singh Dhoni backed company has released a camera drone for consumers in India and its called Droni. The former Indian cricket captain is a brand ambassador for Garuda Aerospace, one of the drone companies in India. The new camera drone was shown off at the global drone expo in Chennai. It comes with a plethora of features and capabilities. Let's have a look at the features and specifications.
Also Read: Bihar Man Orders DJI Drone on Meesho Gets Potatoes, Company Says Amount Refunded
Droni: A made in India drone
Droni is a battery-powered drone that will be available for purchase before the end of the year. Its primary function will be surveillance. The company has not yet made any further information on the newest drone available to the public. Although the price and features have not yet been disclosed, the company may do so in the coming weeks as we get closer to the product's arrival later this year.
"Our Drone is an indigenous drone that is flexible in the surveillance applications it can do. In addition to being incredibly efficient, it has cutting-edge construction techniques and was built to an exceptionally high quality. This comment was delivered by Agnishwar Jayaprakash, who serves as President and CEO of Garuda Aerospace.
MS Dhoni launches Made-in-India 'Droni' camera drone

Read @ANI Story | https://t.co/ycLnw2yzlM#MSDhoni #Dhoni #drone #Droni pic.twitter.com/iWQuyYBvBw

— ANI Digital (@ani_digital) October 9, 2022
Dhoni is not only a public face for the company but also an investor in the company. During the Covid-19 shutdown, when Dhone was also developing an interest in agriculture, he discovered the value that drones can provide to farmers, and he shared this discovery during the launch.
Anand Kumar Das, a former Indian Air Force Wing Commander and the current President of the Indian Drone Association, said: "I am extremely delighted to serve on a platform where industry stakeholders connect to gain insights about the drone industry. I am also happy to organise the Global Drone Expo together with Garuda Aerospace." This platform will be of considerable use in fostering growth in the drone industry, both in terms of its development and extension.
Another brand-new item from the company, the Kisan Drone, was also shown off at the event. It was designed for farmers and could spray a pesticide over three acres in a single day.
Inspections, surveys, growing crops, cleaning solar panels, and other tasks are among the many possible applications for drones manufactured by Garuda Aerospace. Telangana is now making use of the inspection drone provided by the corporation. The company is reportedly involved in contracts and agreements worth close to $1.2 billion, as reported by Business Insider India. Customers that are pleased with the company's work include the Indian armed forces, as well as Swiggy and MapMyIndia.