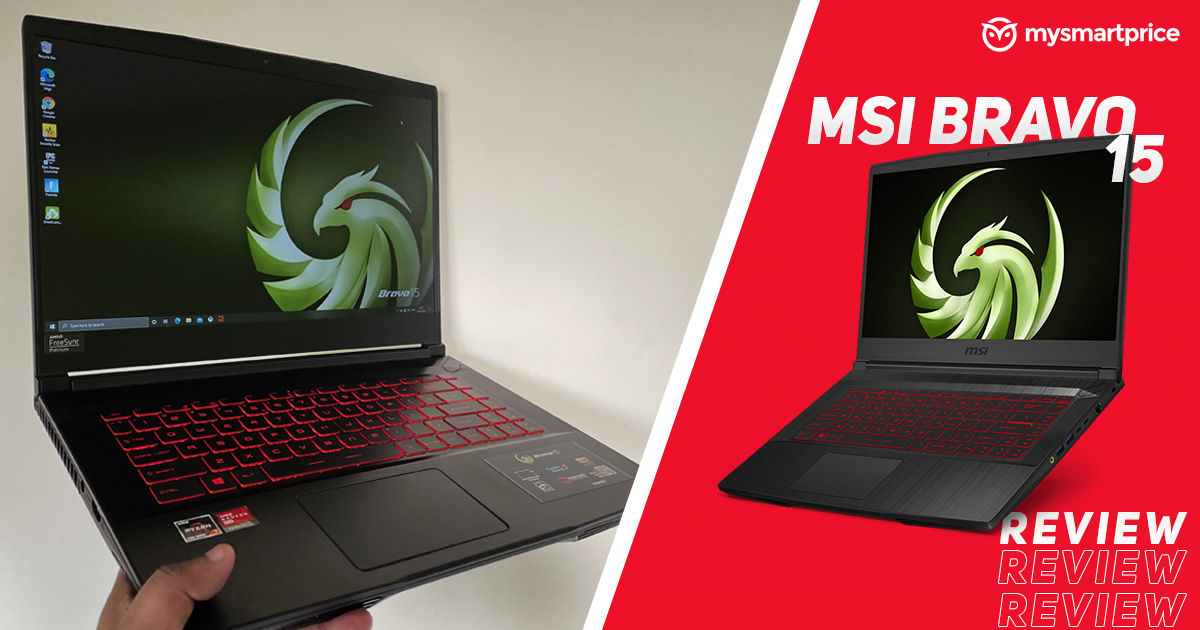 MSI has been making some great PC components and laptops over the last few years. MSI Bravo 15 is the new kid on the block, powered by Ryzen 4000 series of CPUs. I had the opportunity to check it out for a good month recently, and as someone who daily drives another Ryzen 4000 gaming notebook, I wasn't as impressed.
Don't get me wrong, the MSI Bravo 15 is sufficient to be your gaming buddy. It has enough horsepower, and the form factor is the highlight for me. However, there are a few compromises that make it hard to recommend in a market and category that is jam-packed with competition. Let's dive into it.
MSI Bravo 15 (2020) Specifications as Reviewed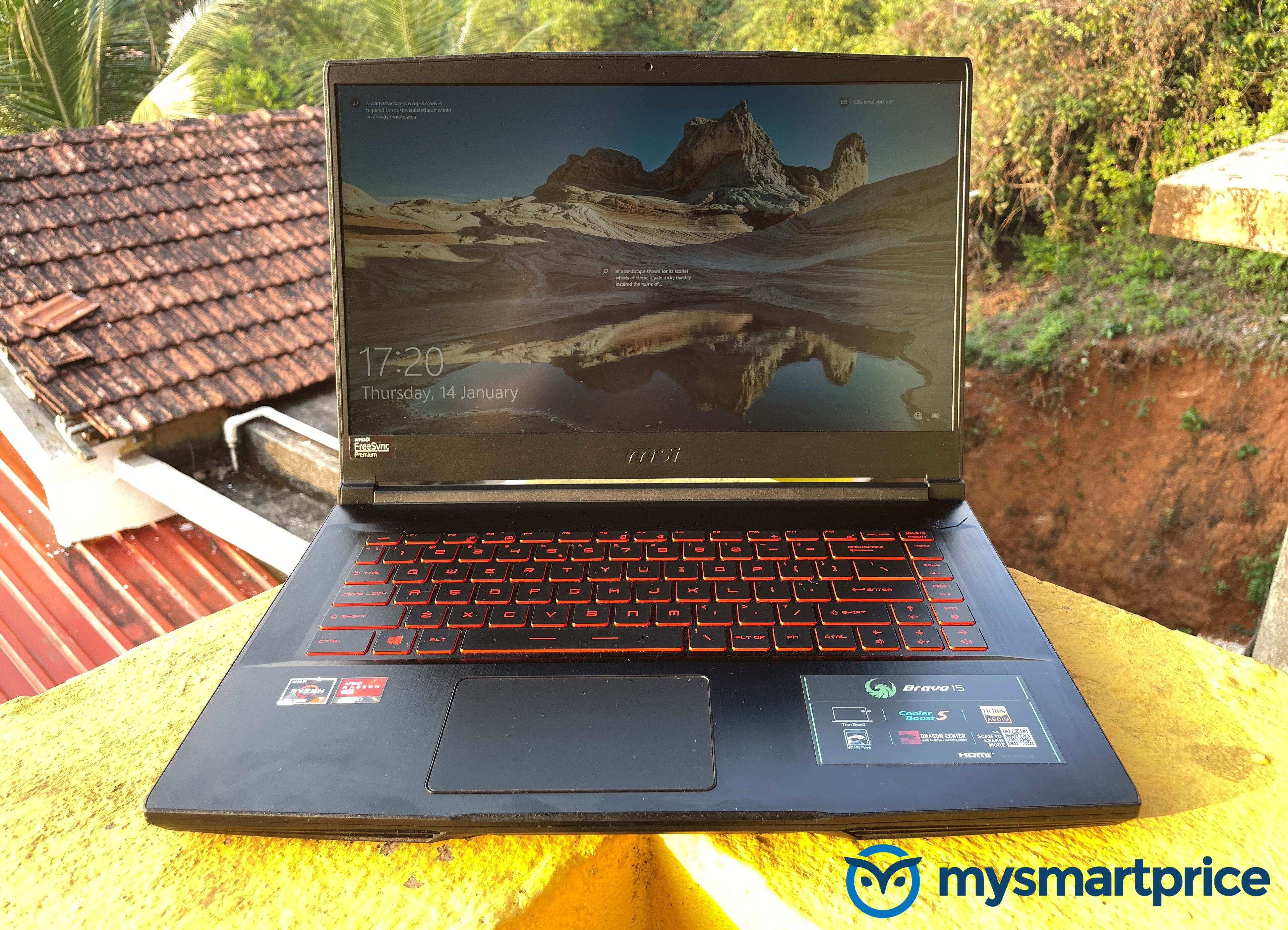 The MSI Bravo 15 (2020) SKU we reviewed was Bravo 15 A4DDR-014IN-BBAR748H16GXXDX10EMH. Our unit had the top-of-the-line AMD Ryzen 7 4800H, paired with an AMD Radeon RX5500M with 4GB GDDR6 VRAM.
The laptop had 8GB DDR4-3200. On the storage side was a 512 GB M.2 NVMe SSD. The display was a 15.6″ screen running at full HD, 1920 x 1080, running at 120 Hz. The panel is described as IPS-Level. The unit was running on Windows 10 Home.
MSI Bravo 15 (2020) Build and Feel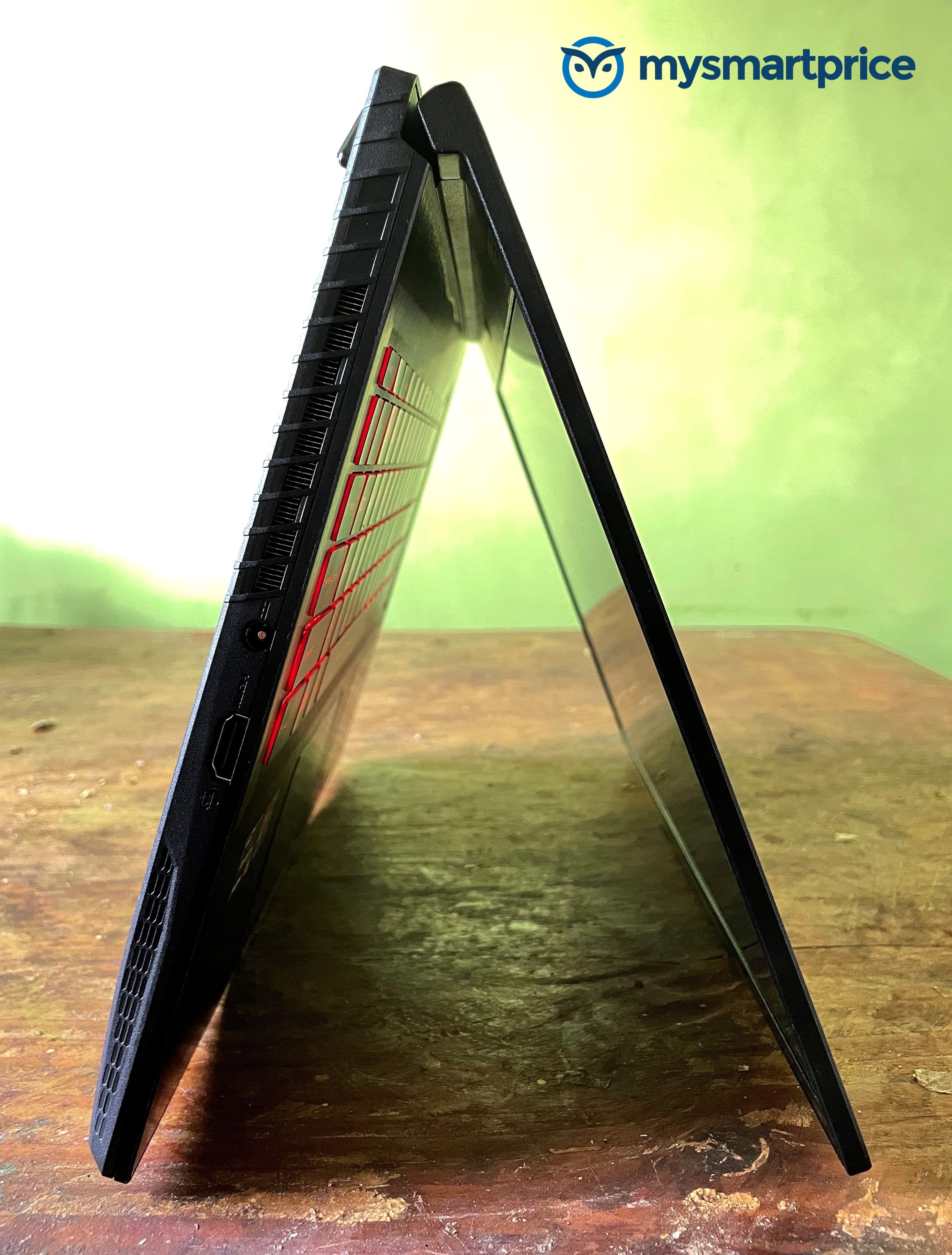 To start off, the MSI Bravo 15 has a great build quality and form factor. Coming from the ASUS TUF A17, which is built like a tank, I didn't feel like I was going too far. The metal feel and finish on the Bravo 15 is great, even though prone to just a ton of smudges.
I personally enjoyed the thin and light design. My TUF A17 is a big boy, so I felt a noticeable difference using and carrying around the Bravo 15. It's just a very handy laptop for the amount of power it carries.
My only issue was the massive, massive power brick. The 180W power brick is absolutely ginormous, but I guess it is a necessary evil. Since the laptop itself is light enough, I didn't quite feel inconvenienced by the heft of the power brick.
MSI Bravo 15 (2020) Performance
For this review, I actually didn't put the MSI Bravo 15 through the paces of the daily workload. The reason? Modern-day laptops, especially the Ryzen 4000 machines, are more than capable of carrying the average workload. In my case, this was a ton of writing and web surfing, and I didn't think it was necessary to confirm the obvious.
However, being a gaming machine, I used the Bravo 15 as my primary gaming device. The AMD Radeon RX5500M performs better than a 1650 Ti but doesn't quite hit 1660 Ti levels of performance. I'm not sure why MSI decided to go with an all-AMD spec here, especially since 1660 Ti would have been a great offering here.
I ran a couple of benchmarks, however, to get a feel of the raw performance. The Bravo 15 didn't show much deviation from other similarly priced laptops.
The performance was acceptable and didn't really leave me wanting more. The GPU choice could have been better, but the RX5500M isn't the worst choice you could go for in this segment.
MSI Bravo 15 (2020) — What I Disliked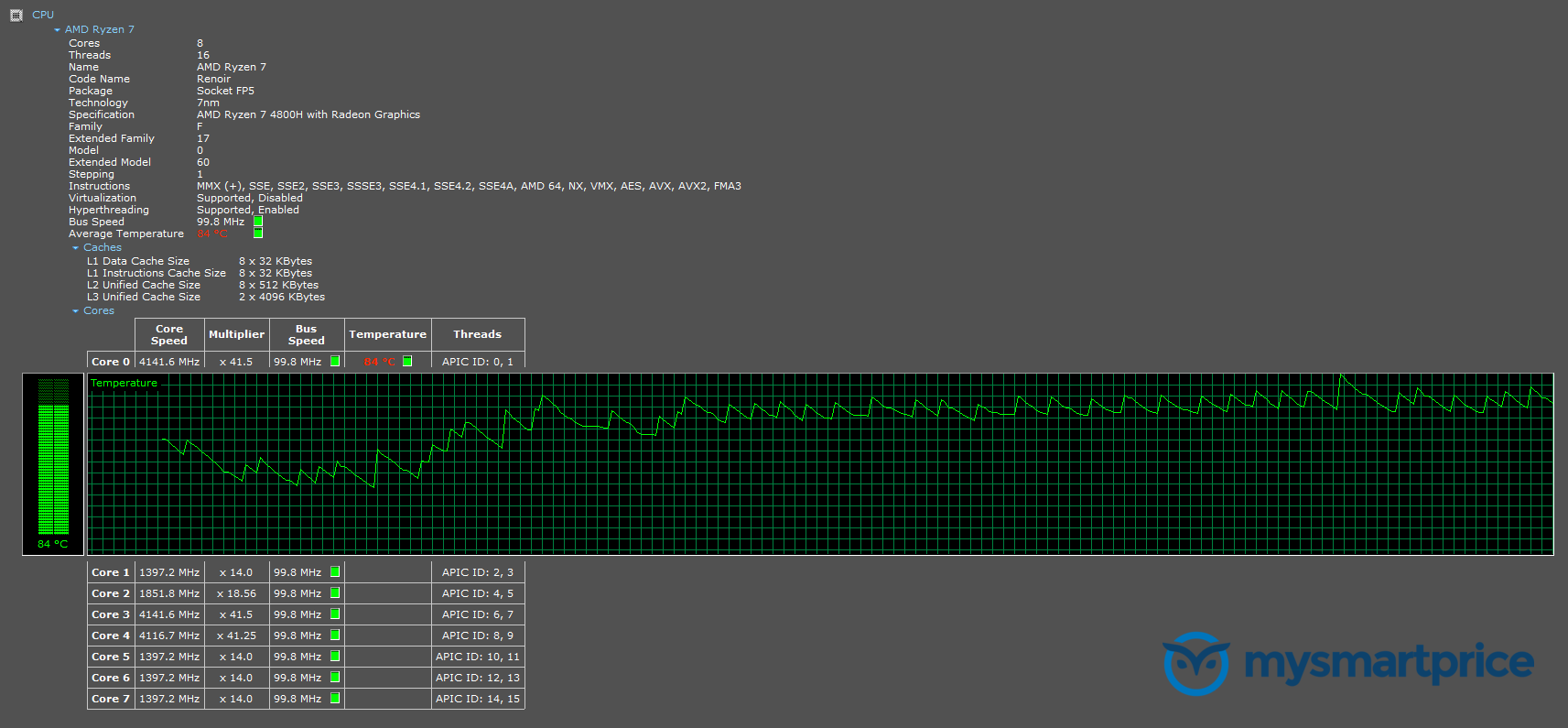 While the performance was up to the mark, I had a few issues with the laptop. First of all, is the keyboard. The MSI Bravo 15 (2020) has a single-color LED-lit keyboard, which means you're stuck with the red lighting. This really isn't acceptable given that nearly all the good laptops in this segment come with RGB lighting.
That wasn't my only issue with the keyboard, either. The key travel on the MSI Bravo 15 is very low. It goes with the thin and light factor, but there is really no need for it on a gaming laptop. The low travel makes for a terrible gaming experience since you have very little tactility to your advantage. It feels like…, a touchpad.
Unfortunately, my gaming complaints didn't end there. The temperature levels on this laptop were acceptable on paper. Take a look at the temperature graph posted above.
However, there was one issue. The laptop gets uncomfortably hot in the WASD key region and coupled with a low key travel, this means a very unpleasant experience for your hands.
All these issues seem like such obvious oversights for a gaming machine. MSI made a machine that was powerful enough for a decent mid-range gaming experience, but the lack of the obvious comfort really takes away from that, leaving you with a bittersweet aftertaste.
MSI Bravo 15 (2020) — The Verdict
While the Bravo 15 is a decent offering overall, I would recommend you to skip this one. The SKU we reviewed isn't available in retail as of now, but a slightly different SKU with 16 GB RAM and a 144 Hz screen sells for Rs. 89,990. In the 80-90K price bracket, there are tons of other offerings that will give you a similar performance, while keeping the comfort (and the RGB).
If you want a thin and light laptop that you can game on, and have no issues with the potential problems I mentioned, then you can consider going for this one.
MSI Bravo 15 (2020) Rating: 7/10