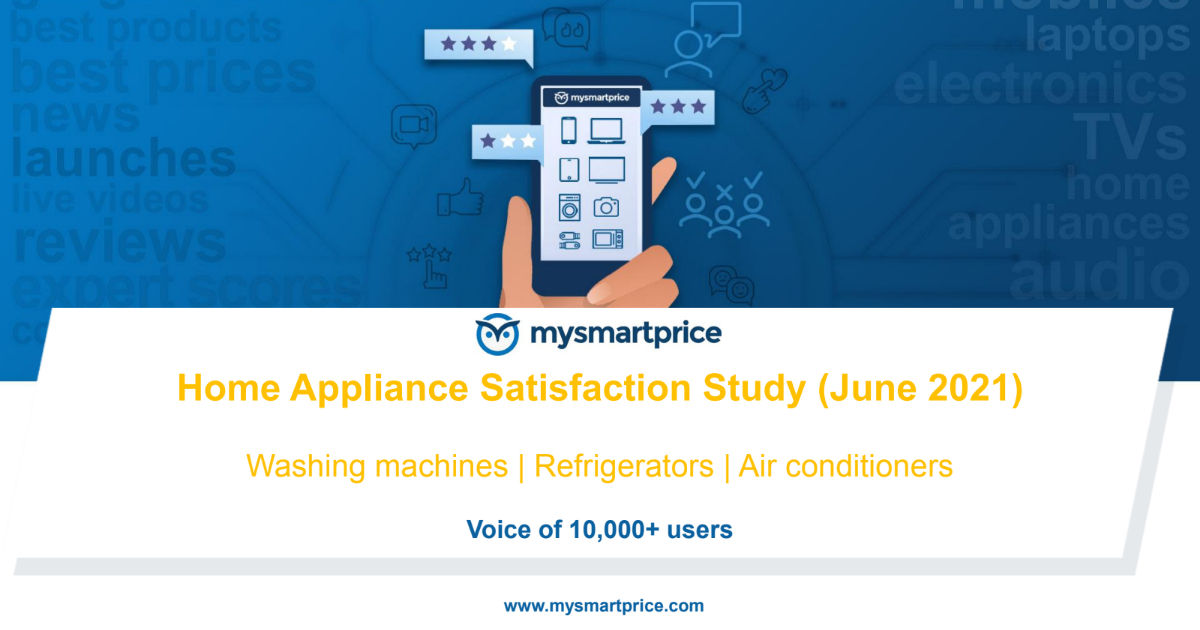 Smartphones may have the highest mindshare among Indians, but look around and you'll find most urban households spend significantly on buying electronic appliances like AC, refrigerators and washing machines. These are bought to last much longer than an average smartphone, and may require servicing more than once during their lifetime. So we reached out to our audience to gauge the brands that offer the highest user satisfaction. Here's what we found —
LG dominates the appliance segment in India
While the company had to exit the smartphone market due to poor market share, the story is something quite different in the appliance market. The survey showed the Korean giant dominates all three major appliance segments — Washing machines (31.7%), refrigerators (30.5%) and air conditioners (16.1%). It's rival Samsung came second in washing machine and refrigerators but got beat by Voltas and Blue Star in Air Conditioners. It's interesting to see the two specialist AC makers get beaten by LG in India. Here's why —
LG tops customer satisfaction in refrigerators
According to the responses, LG makes it easiest to lodge a complaint, and sends the most competent technicians, offering the best after-sales service and support, and therefore retaining the highest customer loyalty.
In case of washing machines, Bosch has the least service issues and the most competent technicians, but IFB has the highest customer loyalty and highest user satisfaction overall.
As for ACs, it's a mixed bag, with Blue Star enjoying the highest customer loyalty and General offering the highest user satisfaction. Panasonic deploys the most competent technicians and offers the best after-sales service.
A word about longevity
Appliances are not something customers replace very often, and a good brand will maximise durability along with cutting-edge features. 40% of the users we surveyed said they have owned their current washing machine for more than 5 years, and that percentage goes to 50% in case of refrigerators, while for ACs, it comes to 30%. That means, refrigerators lasts the longest, followed by washing machines, followed by ACs.
Where do people buy their appliances?
While online marketplaces like Amazon and Flipkart dominate smartphone sales, people are still averse to these platforms when it comes to large appliances, with majority of users surveyed preferring local offline stores where they can touch and feel and get a demo of the product before buying.
7 out of 10 people bought their washing machines, refrigerators and ACs offline.
Do people insure their appliances in India?
Insuring appliances is not quite common in India, as the survey results reveal. Only 25% of respondents said they have protection plans for their washing machines and ACs, and that number is even lower for refrigerators.
So summing up, the appliance market is primarily offline, despite online channels offering attractive discounts and quick installations. Most users have been owning their appliance for well over 5 years, and the market is largely concentrated among the top 5 brands in India, leaving little space for new players to expand.