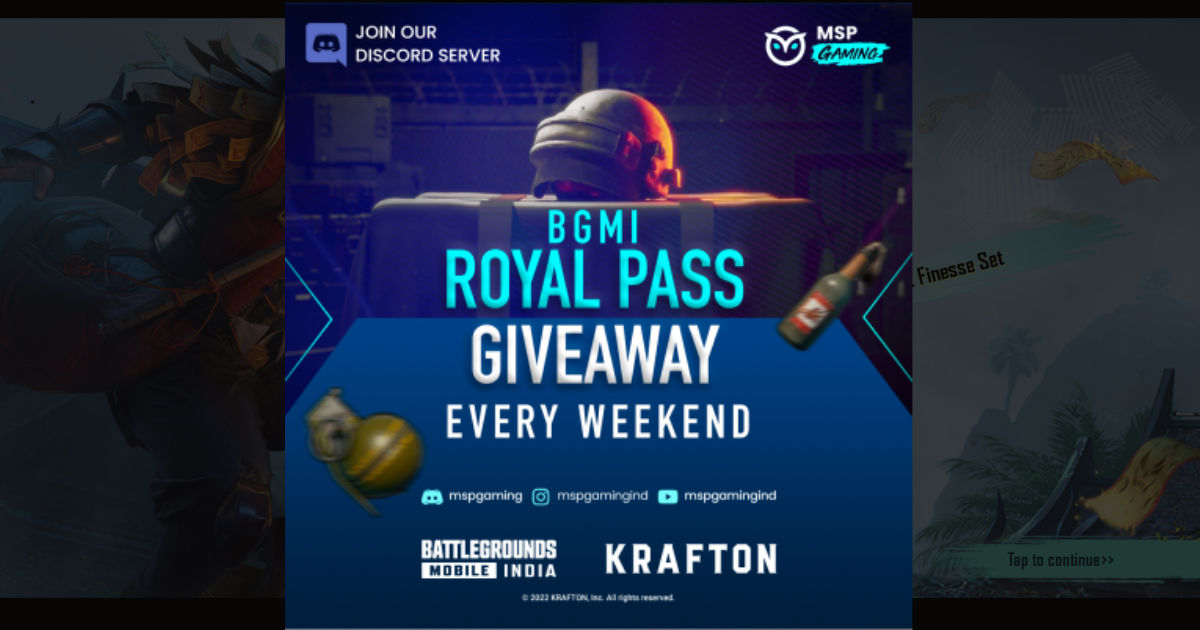 Royal Pass is definitely one of the best elements of Battlegrounds Mobile India, aka BGMI, which offers players various rewards. However, Royal Pass has to be bought with BGMI's currency known as Unknown Cash (UC) in order to obtain its paid rewards. We brought you one of the exclusive Giveaways from MSP Gaming that offers players a free BGMI Royal Pass every Week. Read on to know more about the RP Giveaway.
Players can obtain several exclusive cosmetics under a new RP Season that is introduced every month. Even though an RP, once purchased, can be renewed after each month, many could not afford to buy it. Therefore, they opt for various ways to get it without spending anything, but they fall for fake websites and services.
It is our utmost suggestion not to get involved with such frauds as the consequences may be too risky. Participate in MSP Gaming Giveaway and stand a chance to win a Free BGMI RP of this season.
MSP Gaming Giving away Free BGMI Royal Pass Every Week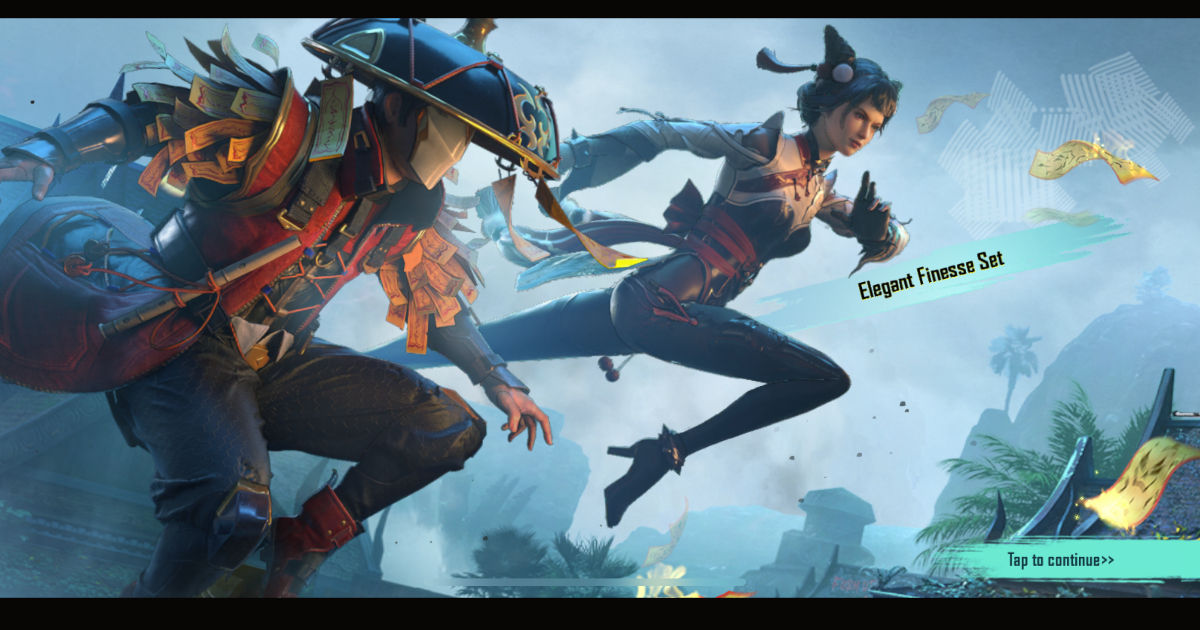 In order to stand a chance to win Free RP, players must have to follow a set of Giveaway rules implemented by the organizers. A participant should have a discord account that is at least one month old, and here are the rules for the Giveaway:
Participants should join the MSP Discord server. Click here to join the server to complete the IRS step in the giveaway.
Subscribe to the official YouTube channel of MSP GAMING and follow the Instagram handle of the same. Down below are the links to both of the handles:
Youtube: Click Here
Instagram: Click Here
Take a screenshot after you have subscribed to the YT channel and send it to the #verify-ss channel under Giveaway Area. Following this, send your data in the #winner-details section. Once you get verified, you will be given access to the details channel.
One should be active in the MSP Gaming Discord server, especially in the #general talks channel and General VC. This will enhance the probability of winning
The organizers will collect the data on your activity in the general talks and VC channel, and Instagram activity. Based on this, the winner will be picked.
Make sure that you haven't skipped any of the above steps. Otherwise, you may lose the chance to get free RP. The winner will be picked every Sunday. It is to be noted that each participant that has partaken in the giveaway will win a free RP.
MSP Gaming is an IP of MySmartPrice that is initiated to create a one-stop destination for everything gaming in India. It hosts regular events and tournaments for players from grassroots levels providing a golden opportunity to enter esports.