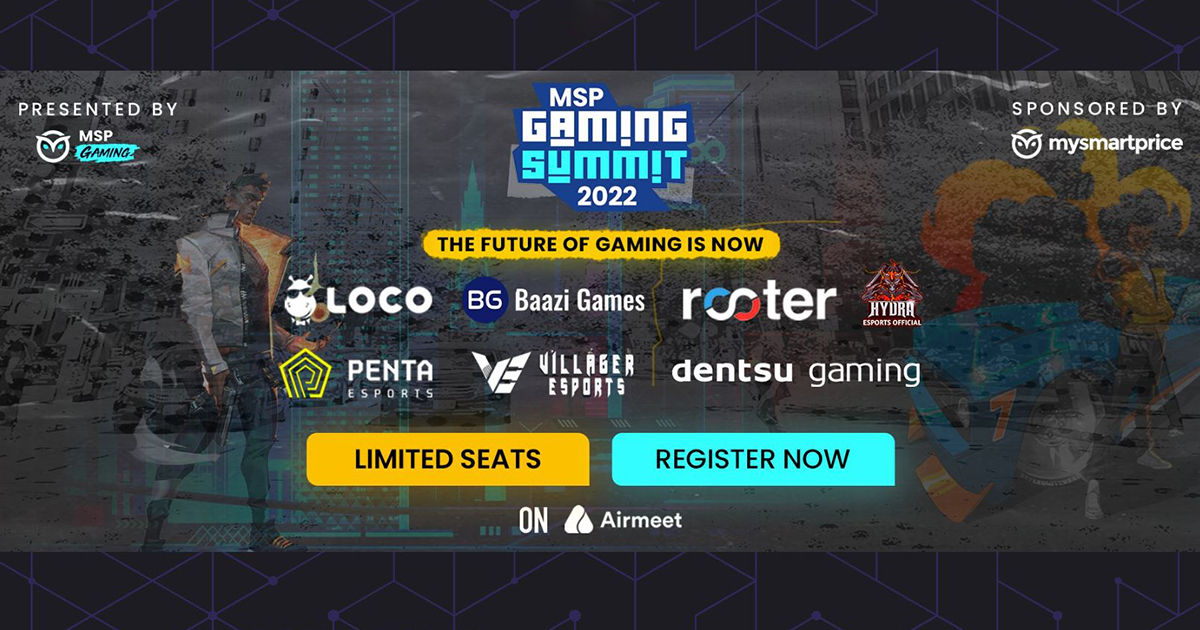 The MSP Gaming Summit 2022 just wrapped MSP Gaming Popular Choice Awards saw us celebrating the best of mobile gaming this year. 2022 was chock-full of innovation and companies pulling out all stops when it comes to advancing mobile tech and driving forward the medium.
The Summit saw the industry's leading personalities offer insight into what is perhaps the fastest growing, exciting niche within the games industry in India. The Popular Choice Awards saw audiences voting in droves, pushing for their favorite brands and personalties within the Indian games industry.
Here is a complete rundown of all the winners and nominees at this year's MSP Gaming Summit.
Full List of Winners at the MSP Gaming Summit 2022
Most Popular Premium Smartphone Brand for Gaming
Apple (Winner)
OnePlus
Samsung
Asus
IQOO
Vivo
Oppo
Most Popular Mobile Game
BGMI (Winner)
PUBG Mobile
Clash of Clans
Call of Duty Mobile
Genshin Impact
Diablo Immortal
Most Popular Mid-Range Smartphone Brand for Gaming
Motorola
Xiaomi
Nokia
Infinix
Poco
Realme (Winner)
Most Popular Laptop Processor Brand for Gaming
Most Popular Laptop Game
CS: GO
Valorant
GTA V (Winner)
PUBG
DOTA 2
Apex Legends
Tom Clancy's Rainbow Six
League of Legends
Rocket League
Most Popular GPU Brand for Laptop Gaming
Most Popular Gaming Content Creator
Ankkita C
Antidote
Clutch God
Dynamo Gaming
Excali
Hydra Flick
Jonathan Gaming (Winner)
Levinho
Mavi
Mortal
Panda
Payal Gaming
Scout
Zeus
Snax Gaming
Tacaz Gaming
Gyan Gaming
Skrossi
Piyush Joshi Gaming
Mythpat
Desi Gamers
A_S Gaming
Lokesh Gamer
Carry is Live
Techno Gamerz
Total Gaming
Ayush is Live
Kani Gamming
Live Insaan
Most Popular Gaming-Centric Laptop Brand
Asus ROG (Winner)
Omen
MSI
Alienware
Predator
Legion by Lenovo
Most Popular Esports Team 
Team S8UL
Team GodLike (Winner)
Revenant Esports
TSM India
Team Mafia
Team Vitality
Team 8-Bit
Enigma Gaming
NIGMA Galaxy
Global Esports
Entity Gaming
ROG Titans
Nirvana Esports