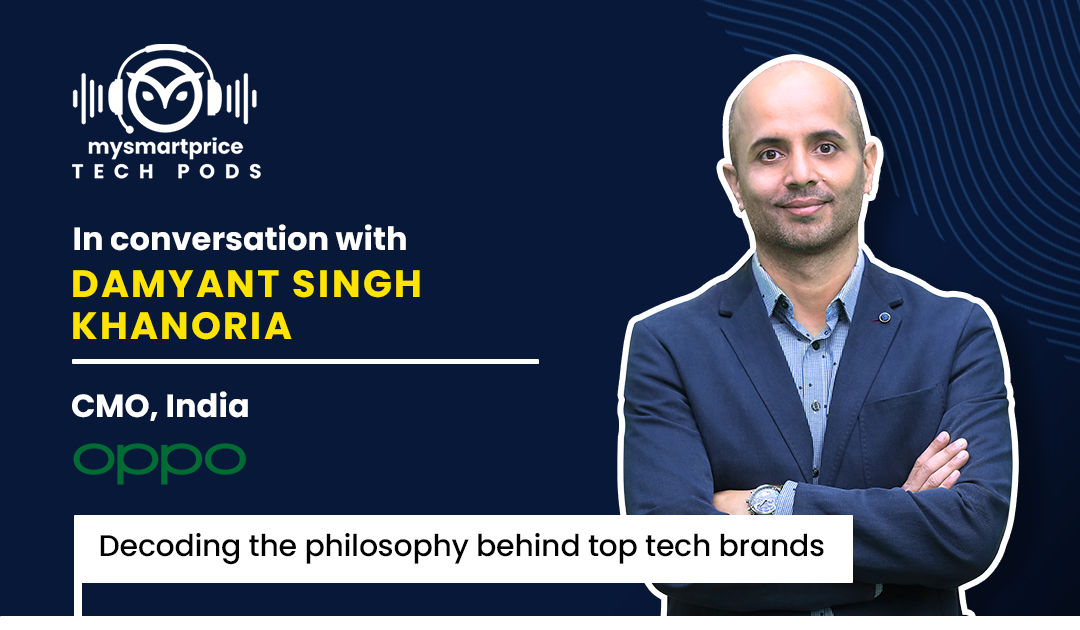 OPPO recently launched its Reno10 Series in India that includes the Reno10, Reno10 Pro and Reno10 Pro+. We had an interesting chat with Damyant Singh, Chief Marketing Officer, OPPO India to discuss interesting insights about the company and what the journey has been so far for him.

Damyant Singh has over 20 years of experience and has worked with reputed brands like Apple, and Adidas. Currently, he has been associated with OPPO India for three years. Let's take a look at everything that MSP Tech Pods host Sohail Khan discussed with Damayant on the fourth edition of the Podcast.
How the Smartphone Market Has Changed in India?
Ever since the COVID era, the smartphone market has gone under a major revamp. Consumers explored that with each requirement, they need better performance, camera, and other specifications. This became one of the major reasons why the average smartphone budget in India, which used to be between Rs 10,000 to Rs 12,000, shifted to Rs 17,000 this year.
Consumers, who used to focus earlier on the Rs 10,000 to Rs 20,000 segment are ready to pay for a device priced between Rs 20,000 to Rs 30,000. Something that we pointed out in the premiunisation section in MSP Tech in Focus.
This became one of the reasons why OPPO started focusing on the mid-range section in India about which we talk next in the article.
OPPO's Shift to Mid-Range and Flagship Section
OPPO takes pride in saying that they make beautiful phones not just from the design perspective but also internally including the phone's Operating System and other details.
Damyant says that although their low-budget segment is still active, a major chunk of focus and resources go into making a mid-range smartphone. One of the most popular series from the brand, Reno, is an example of it.
OPPO is pushing its mid-range and flagship products in India as it believes users are now demanding flagship specs and are ready to spend in this segment.
Who is OPPO's Ideal Customer?
'Creators' is what Damyant responded when asked who OPPO's ideal customers are. He states that OPPO makes phones for the audience who create them. It spends a lot of time developing cameras, design, performance and other aspects. The company believes that everyone is a creator irrespective of the people following them or they follow.
What Does Working at Apple Feel Like?
Damyant Singh worked at Apple for three and a half years as Marcom Lead. For those who want to know what it feels like working at Apple, here are three points that you will feel within the great minds of the Cupertino-based tech giant.
Apple always wants you to be curious. It will encourage you to be creative and try new things.

Apple always wants you to simplify and keep things simple. You need to make sure that whatever you say is understandable to your consumers.

Apple believes in the sense of doing fewer things. This means that even if you do less things, they should mean more.