Highlights
Mukundan Unni Associates is directed by Abhinav Sunder Nayak.

The film's main cast members are Vineeth Sreenivasan, Suraj Venjaramoodu, Sudhi Koppa, Tanvi Ram, and Jagadeesh.

The movie is set to be released on Disney Hotstar on 13th January 2023.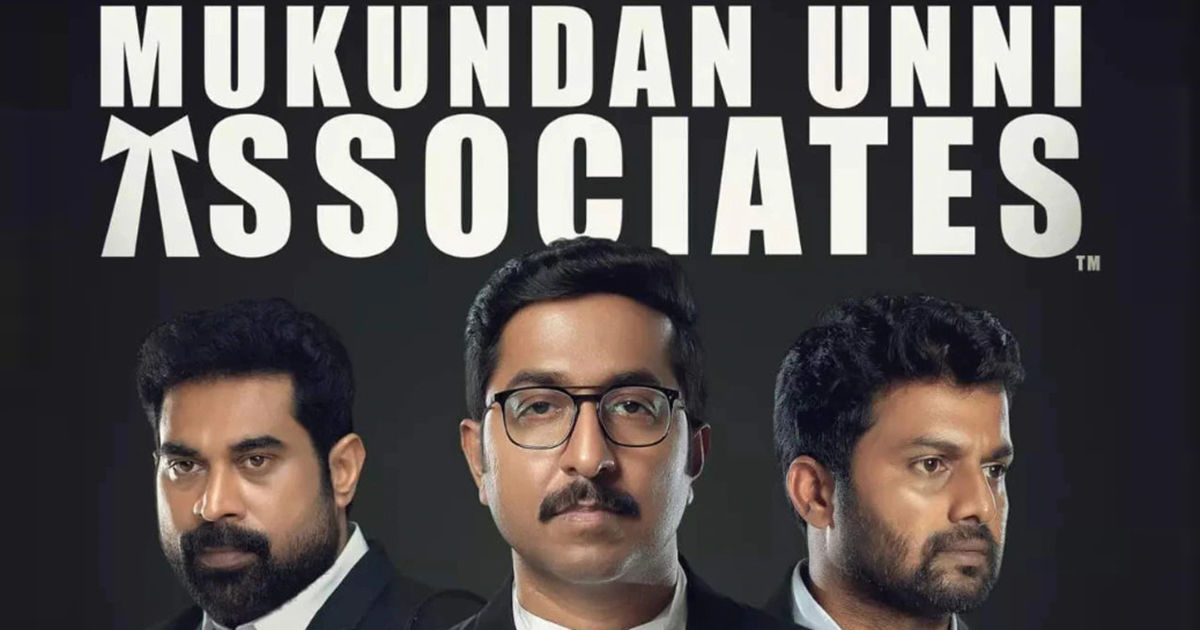 Mukundan Unni Associates is expected to arrive on Disney Hotstar on 13 January 2023. Produced by Dr. Ajith Joy, the film is two hours and eight minutes long. It was originally made in Malayalam but will be available to stream in different dubbed versions. The dark comedy film features some extremely comical scenes displaying the star actor Vineeth Sreenivasan playing the titular character, Advocate Mukundan Unni, and his endless attempts to become rich and live a luxurious life. Further in the article, you will learn everything about the upcoming Malayalam film.
Mukundan Unni Associates to be Available on OTT
Mukundan Unni Associates is expected to stream on Disney Hotstar on 13 January 2023. This dark comedy film received positive reviews from critics and audiences upon its theatrical release. The makers are now ready to release it on the OTT platform. All those who missed watching the movie during its theatrical release can now watch it online on Disney+ Hotstar for free from 13 January 2023.
#MukundanUnniAssociates
Streaming from January 13th Onwards.. pic.twitter.com/MuCqO4qKgd

— Vineeth Sreenivasan (@Vineeth_Sree) January 5, 2023
Mukundan Unni Associates Cast
The main star cast of the film includes Vineeth Sreenivasan, Suraj Venjaramoodu, Aarsha Chandini Baiju, Sudhi Koppa, Tanvi Ram, and Jagadeesh. The other cast members that will also be seen in the movie are Manikandan Pattambi, Biju Sopanam, George Kora, Althaf Salim, Riya Saira, Ranjith Balakrishnan, and Noble Babu Thomas.
Mukundan Unni Associates Plot
The main plot of the movie features Advocate Mukundan Unni (played by Vineeth Sreenivasan) is an antisocial person with high hopes of becoming rich. Trying to attain his dreams of living a lavish influential life, he had been living an organized and structured life which completely went in vain. After switching up to an aggressive life, he started working for him. His new fearsome life changed him into a petty, competitive, and dangerous person who does not mind killing people. Mukundan Unni Associates being a perfect blend of drama, and comedy, is perfect for a light-watch film. 
Mukundan Unni Associates Reception
The Malayalam film gained an IMDB rating of 8.1 out of 10 and a rotten tomatoes rating of 78% out of 100%. The theatrical release of the film was a success. The critics and audience gave positive reviews for the movie's plot and the actors' performance. It is a dark comedy, a light watch, and should be a good watch.