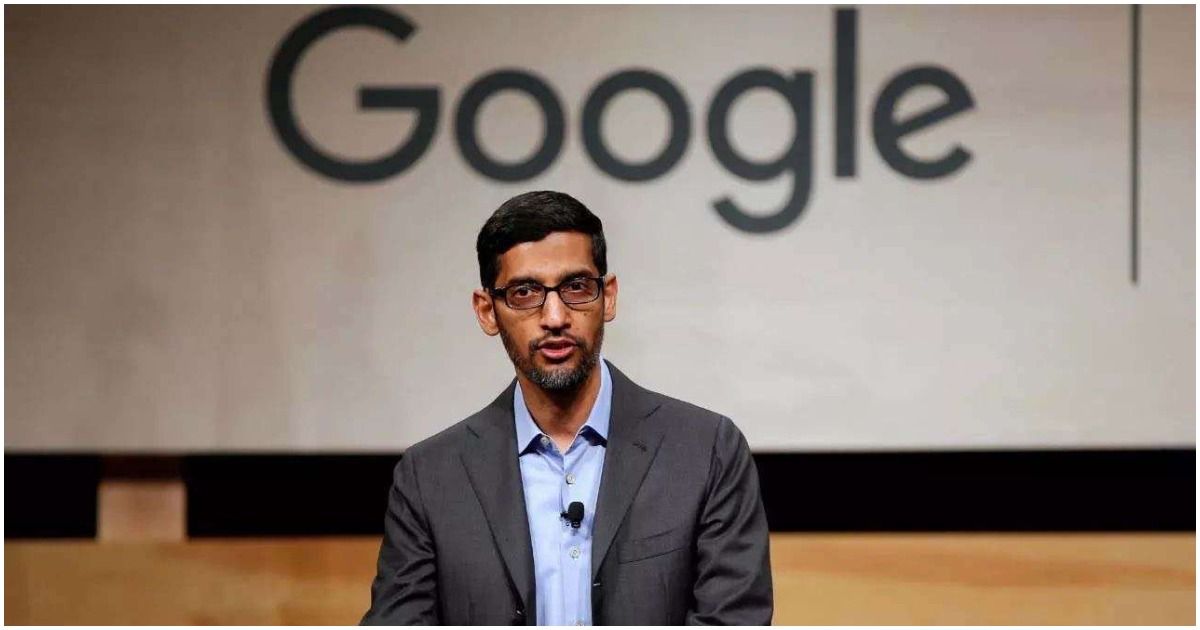 Mumbai Police on January 26 has filed a complaint against Google CEO Sundar Pichai and five other company officials for a Copyright Act violation. As per the known details, the case has been registered following the complaint lodged by film director Suneel Darshan who has alleged that Google allowed unauthorized persons to upload his film 'Ek Haseena Thi Ek Deewana Tha' on YouTube.
Mumbai Police Files Case Against Google CEO Sundar Pichai Under Copyright Violation Act
As per a Mumbai police official, the case is registered at the MIDC Police Station in suburban Andheri on the orders of a magistrate's court on the evening of January 25. While filing the case, Suneel Darshan in his complaint has mentioned that he has not sold the rights of his 2017 film 'Ek Haseena Thi Ek Deewana Tha' to anyone or released it.
Still, the film is running on YouTube with millions of views. The filmmaker further mentioned that the content has been "blatantly" used with over a billion infringements and a huge amount of money is being made by the illegal uploading of his film (Via: NDTV).
"I hold Sundar Pichai responsible since he represents Google. I have tracked over 1 billion views of my 'Ek Haseena Thi Ek Deewana Tha' have been recorded. No action has been taken despite this concern being raised with the company," Mr Darshan said.
Google said that it has a set mechanism that allows copyright owners to use to protect their content on platforms such as YouTube. Furthermore, while contacted Google, the company spokesperson in India said the company relies on copyright owners to notify it of unauthorized uploads and offers them "rights management tools, such as YouTube's Content ID system that gives rights holders an automated way to identify, block, promote, and even make money from uploads of their content."
"When a copyright holder notifies us of a video that infringes their copyright, we remove the content promptly in accordance with the law, and terminate the accounts of users with multiple copyright strikes," the spokesperson added.