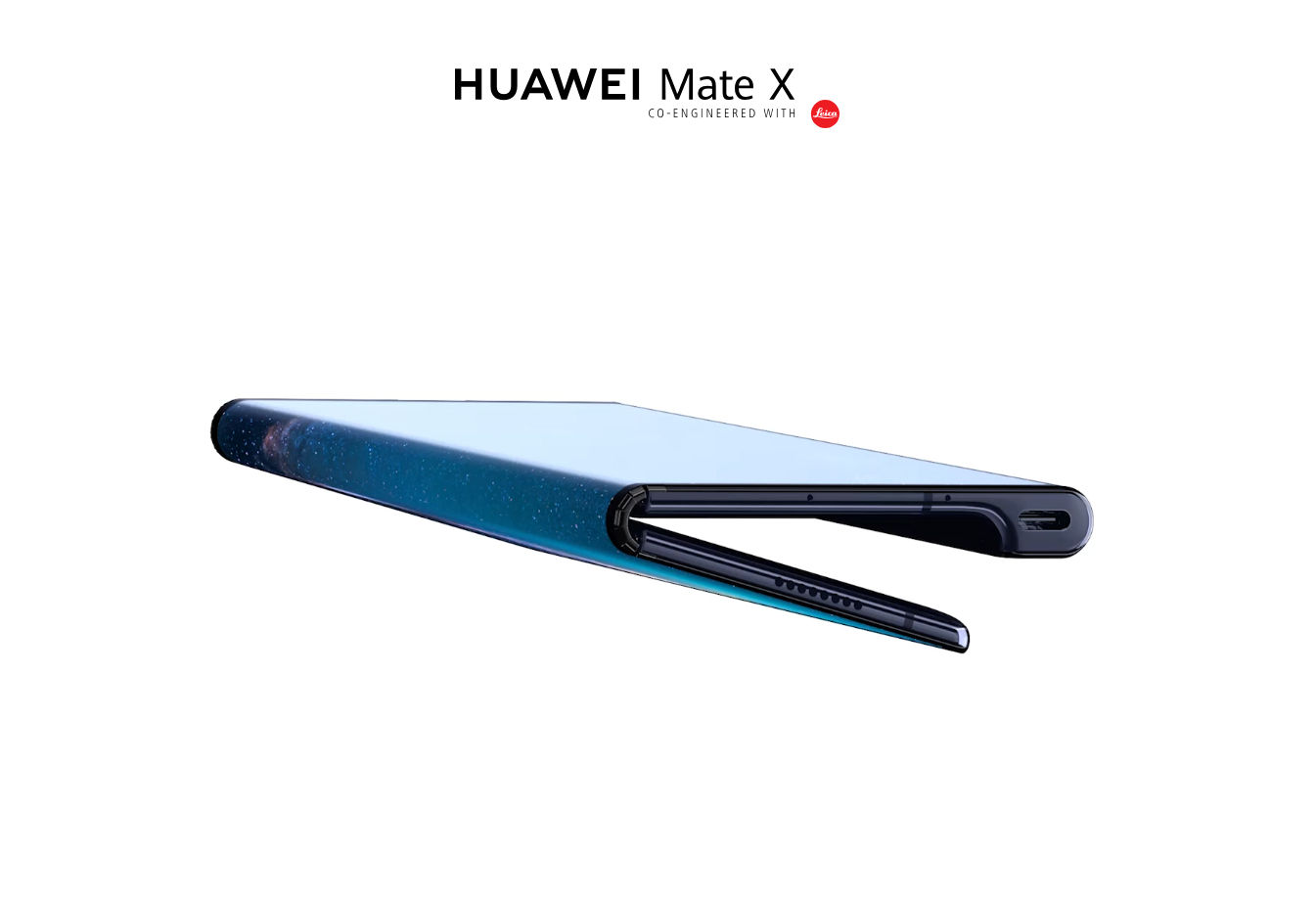 This year's Mobile World Congress has all been about 5G and foldable screens. Huawei has managed to cram both these things in its flagship smartphone for 2018, the Mate X. It is the company's first phone with 5G connectivity and foldable screen. While Samsung's Galaxy Fold is the first 5G foldable phone in the world, Huawei's solution looks much more elegant and well-thought out. As opposed to the Galaxy Fold, the Mate X has a single screen that folds outwards, turning a tablet into a phone when needed. It also makes do with just three cameras (three less than the Galaxy Fold) which also double up as the selfie camera setup. The Mate X also features Kirin 980 processor, 8GB RAM, 512GB internal storage, and a 4500mAh battery with 55W charging!
Huawei also unveiled three new MateBook series laptops at its MWC 2019 press conference: MateBook 13, MateBook 14, and MateBook X Pro. But first, let us have a detailed look at the Huawei Mate X.
Huawei Mate X Has An 8-inch Foldable OLED Screen, 5G, & 55W Charging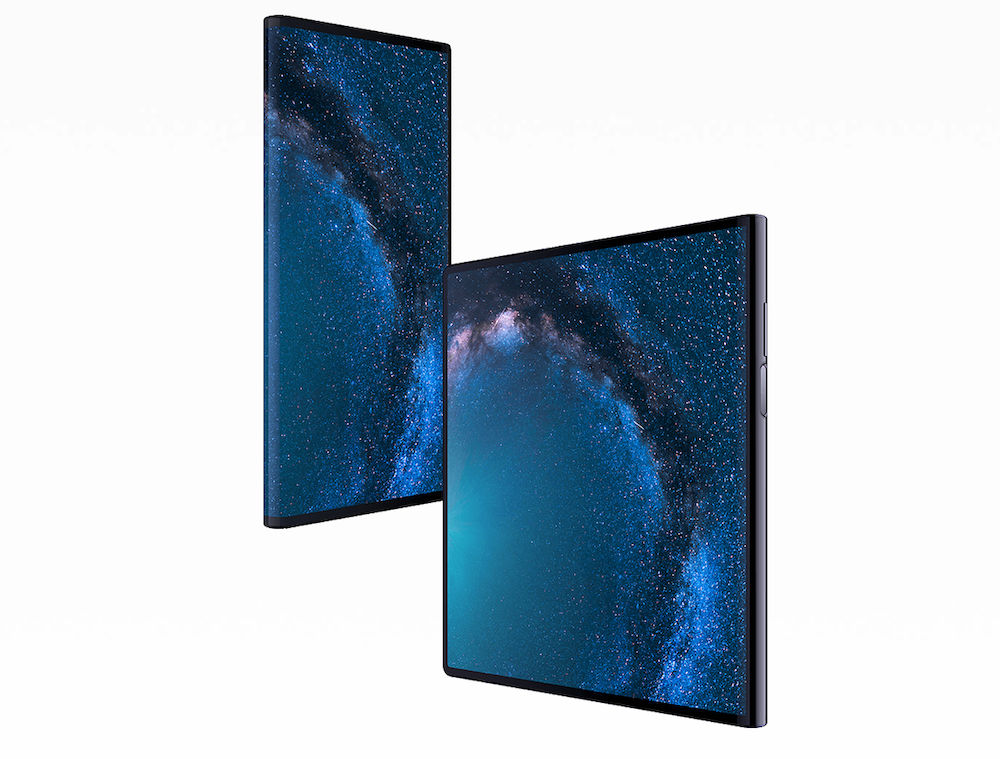 The Huawei Mate X has an 8-inch OLED screen (2480×2200 pixels) that folds outwards, leaving 6.6-inch screen (1148×2480 pixels, 19.5:9 aspect ratio) area at the front and a 6.38-inch screen (2480×892 pixels) at the rear. There is a sophisticated hinge in the middle of the screen that allows it to fold, and Huawei calls it the Falcon Wing design. At the right side of the device, there's a grab handle-shaped element that offers grip when the Mate X is used in the tablet mode. This grab handle accommodates Huawei's legendary triple-camera setup from the Mate 20 Pro, a power button with an embedded fingerprint reader, and a USB Type-C port. The triple-camera setup also doubles up as the phone's selfie camera system (remember that you can also use the phone from the rear). You can use the Mate X as your regular smartphone when the screen is folded and as a tablet when it is unfolded to watch videos or read content.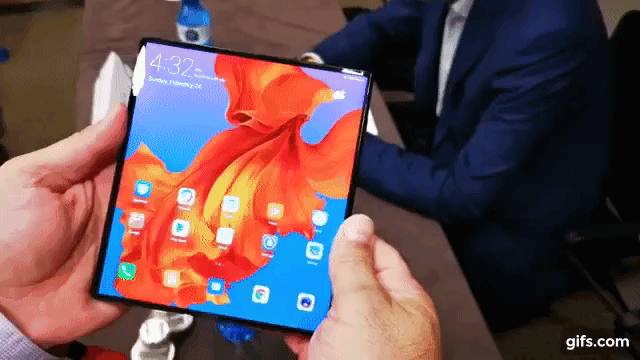 On the inside, the Mate X features Huawei's latest chipset, the Kirin 980. There's 8GB of LP-DDR4X RAM and 512GB UFS storage. The device also features a NanoMemory card slot (up to 256GB). The Mate X runs Android 9 (Pie) based EMUI 9.1.1 software, which has various software optimizations to make full use of the screen real estate. Many stock apps support tablet-like multi-column UI, similar to the iPad. The device can also run two apps side-by-side, with file drag-and-drop support in stock apps.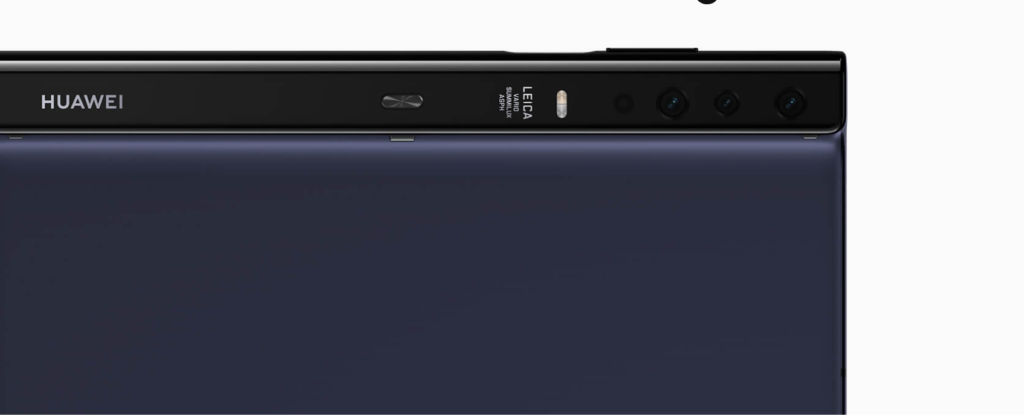 The triple-camera setup includes a 40MP camera (1/1.7-inch sensor, 27mm wide-angle lens, f/1.8 aperture, PDAF), a 16MP camera (f/2.2 aperture, 17mm ultra-wide-angle lens), an 8MP camera (f/2.4 aperture, 52mm telephoto lens, 3x optical zoom equivalent), LEICA lens, and a dual-tone dual-LED flash. The phone can record 4K 30fps videos and 1080p videos at 30/60fps. There's also a 3D ToF camera for mapping objects in 3D in real-time for better AR apps and games. You can turn the phone backside to use the same triple-camera setup and the rear-facing 6.38-inch screen to capture selfies or to initiate video calls.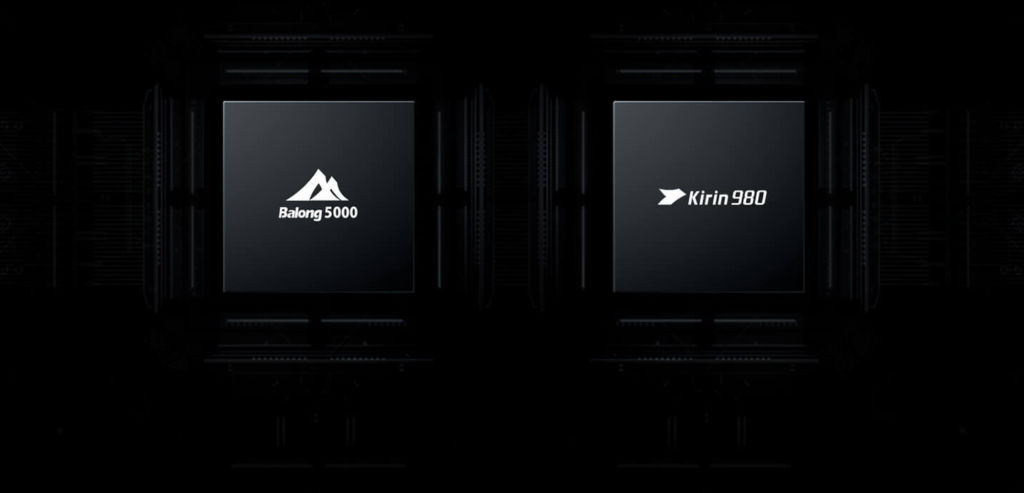 The Mate X also uses Huawei's Balong 5000 modem for 5G connectivity. Other connectivity features include dual-SIM card slot, dual-band GPS, 4G LTE, 3G, 2G, dual-band Wi-Fi ac/b/g/n, Wi-Fi Direct, Bluetooth 5.0 (with LE, AAC, aptX, aptX HD, LDAC, and HWA Audio), and a USB 3.1 Type-C port. Understandably, there's no 3.5mm headphone jack on the Huawei mate X. The device also features a dual-battery setup with a combined capacity of 4500mAh. The phone uses 55W Huawei SuperCharge technology (both batteries charge at 27.5W) to fill the battery's 85% capacity in just 30 minutes. That's mind-blowing, isn't it? Well, it comes with an equally high price tag: EUR €2,300 (around USD 2,600 or INR 1,83,946). Also, the phone will only be launched in one color: Interstellar Blue. It probably won't be launched in India or the US. However, if you totally want to buy the phone, it is coming out sometime in Q2 2019. There's no final launch date yet.
Huawei MateBook X Pro Has 13.9-inch Touchscreen, Intel Core i7 Processor, Nvidia MX 250 GPU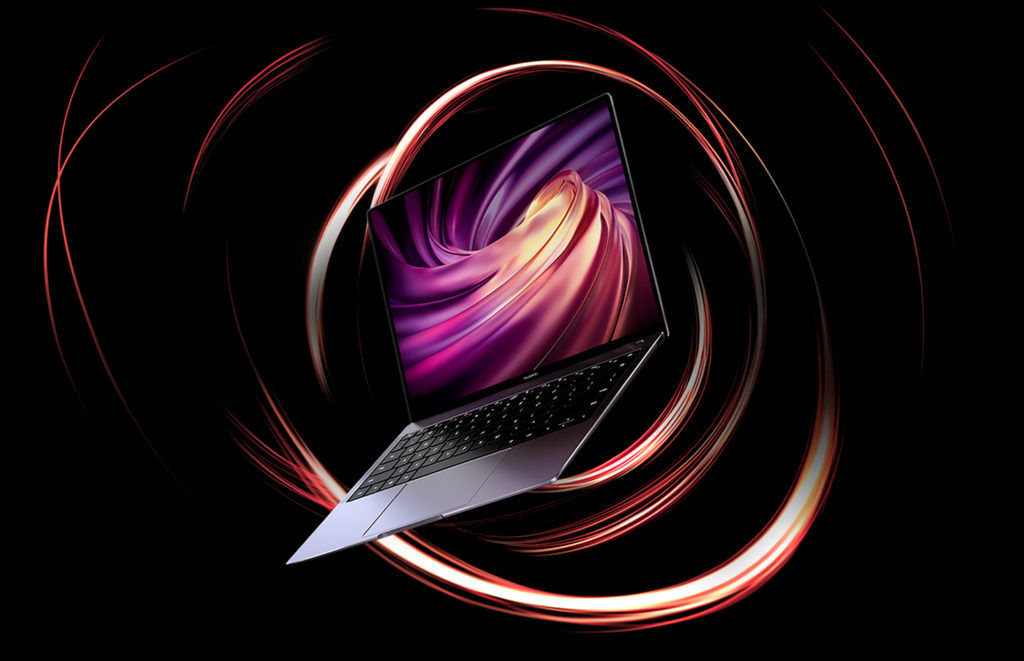 The MateBook X Pro is Huawei's newest and highest-end laptop. It keeps the same design as the previous MateBook X Pro and just gets upgraded specs. The new MateBook X Pro features a 13.9-inch LTPS IPS LCD touchscreen with 3K resolution (3000×2000 pixels at 260ppi) and 3:2 aspect ratio. The screen has 450 nits brightness, 1500:1 contrast ratio, and 100% sRGB color gamut coverage. There's a fingerprint reader embedded into the power button and the 1MP pop-up webcam is hidden inside one of the keyboard keys. The quad-speaker setup features Dolby Atmos audio, while the quad-microphone setup helps Cortana and other voice assistants hear you from as far as 4 meters away.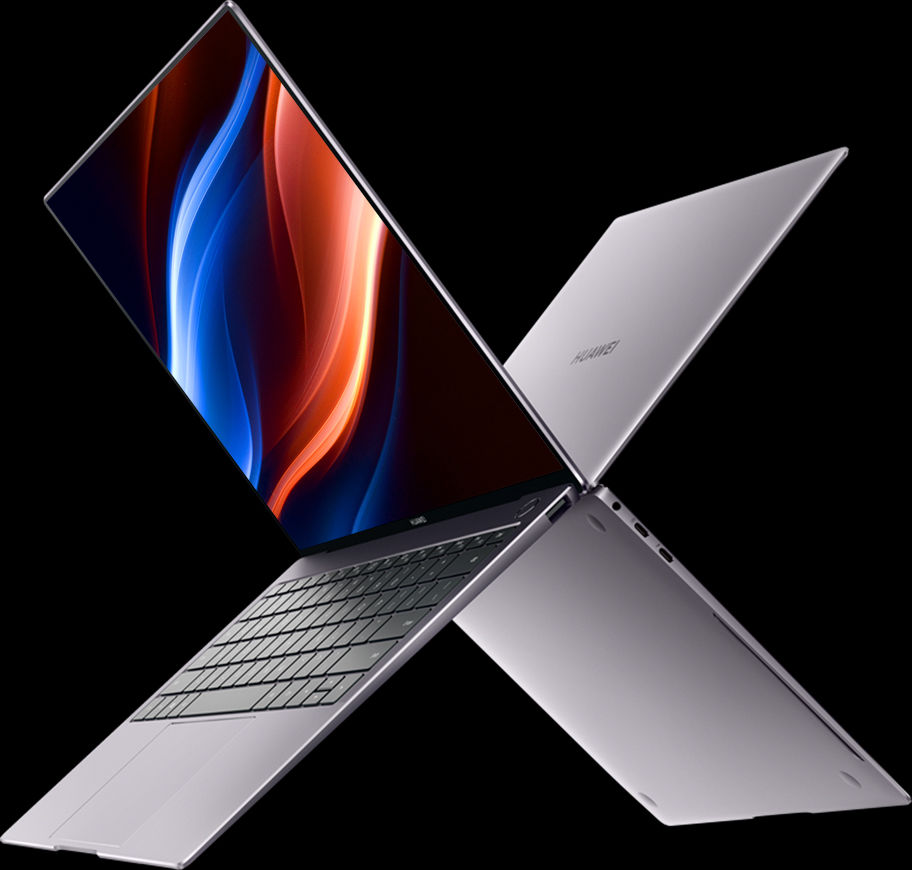 The laptop runs Windows 10 Home and uses an Intel Core i7 8565U or an Intel Core i5 8265U processor, depending on the variant. There's 8GB or 16GB LPDDR3 RAM and 512GB or 1TB PCIe NVMe SSD storage. Nvidia's new GeForce MX 250 GPU with 2GB DDR5 VRAM does the graphics processing. In terms of I/O, the laptop features one Thunderbolt 3 USB Type-C port, one USB Type-C port, one USB 3.0 Type-A port and a 3.5mm headphone jack. If you were wondering, there's no SD card slot or an HDMI port on the MateBook X Pro. Huawei claims that the 57.4Wh battery lasts slightly longer than the previous generation MateBook X Pro due to newer and more efficient hardware.
Huawei MateBook X Pro (2019)
The laptop is 14.6mm thin and weighs 1.33kg. Huawei is bundling a USB-C to HDMI dongle inside the package. The variant with 8GB RAM and 512GB storage costs EUR 1,599 (around INR 1,27,882), while the variant with 16GB RAM and 1TB storage is priced at EUR 1,999 (around INR 1,59,873). The laptop will be launched in the US sometime in May 2019. No plans have been revealed regarding its possible India launch.
Huawei MateBook 14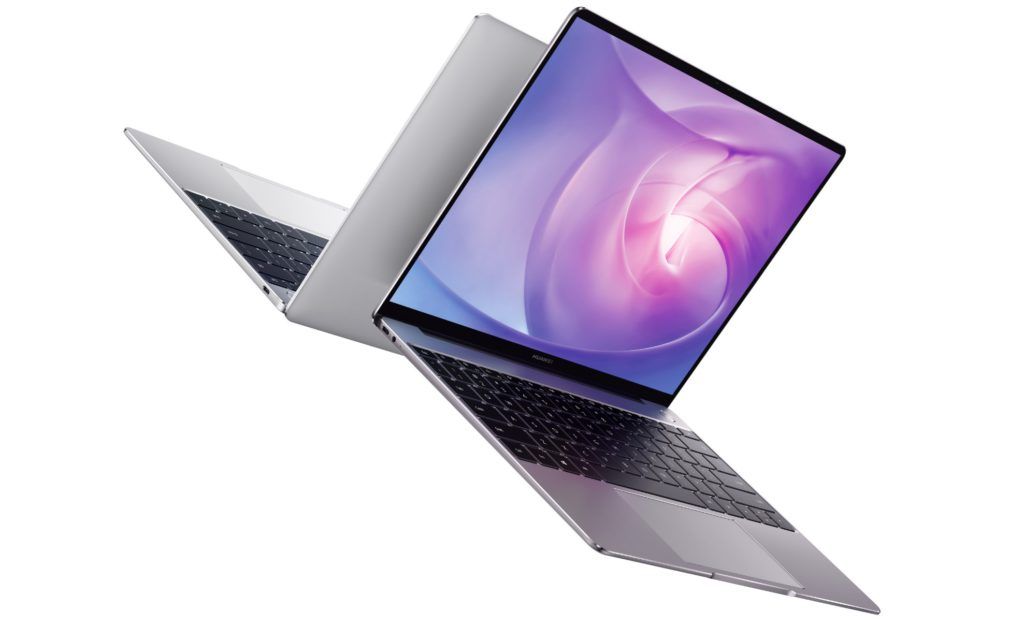 The MateBook 14 is a new addition to Huawei's laptop lineup and it is slightly thicker (15.9mm) and heftier (1.49kg) than the MateBook X Pro. The Huawei MateBook 14 features a 14-inch touchscreen with a slightly lower resolution (2160×1440 pixels), dimmer (300 to 250 nits), and has less contrast (1000:1) compared to the MateBook X Pro. It also features a dual-speaker setup instead of a quad-speaker one, but it keeps the same quad-microphone system. The laptop runs Windows 10 Home and will be available in Mystic Silver as well as Space Grey.
It will be available in two processor variants: Intel Core i5 8265U or Intel Core i7 8565U. There's 8GB or 16GB of LP-DDR3 RAM, 256GB/512GB SSD, and Intel UHD Graphics 620/Nvidia GeForce MX 250 GPU. The laptop has the same battery as that of the MateBook X Pro but comes with an additional full-sized USB 3.0 Type-A port and an HDMI port. There's a backlit keyboard, a large trackpad, a 1MP pop-up webcam, and a 57.4Wh battery. Huawei is also bundling a Bluetooth mouse, a laptop sleeve, and a Huawei Backpack inside the box.
The variant with 8GB RAM and 256GB storage costs EUR 1,199 (around INR 95,892), while the 16GB RAM and 512GB storage variant is priced at EUR 1,499 (around INR 1,19,885). The MateBook 14 will be available in some markets in the Asia Pacific, China, Europe, Middle Eastern, and North America starting April 2019.
Note: The variant with 8GB RAM and 256GB storage lacks a touchscreen display.
Huawei MateBook 13 Has A 13-inch Screen, Two USB-C Ports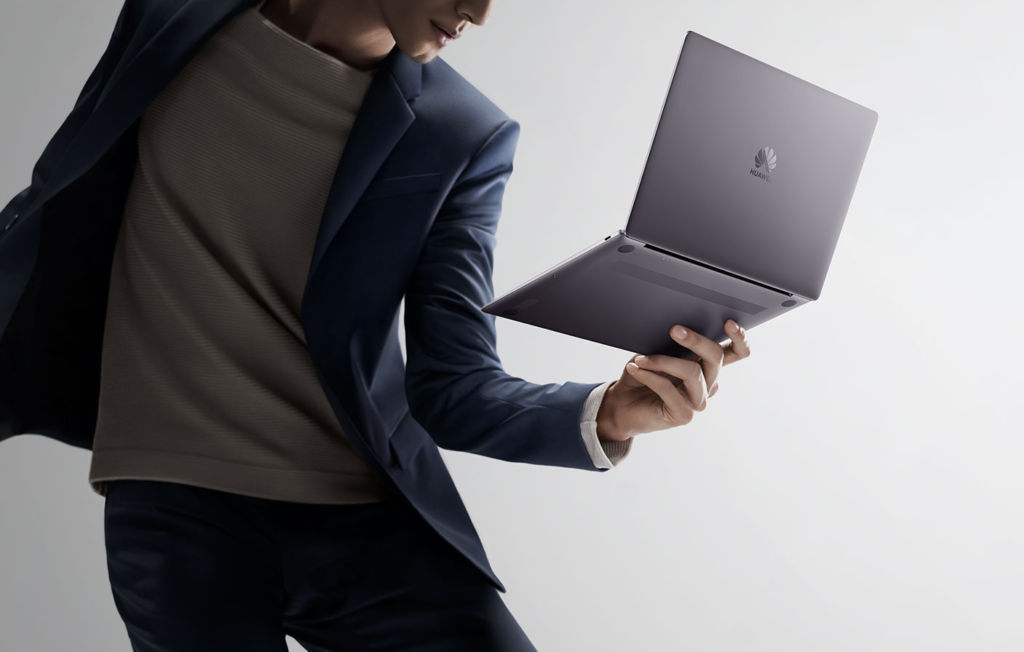 The new Huawei MateBook 13 is similar to the MateBook 14 in terms of design and features. The changes include a smaller 13-inch screen but similar resolution, Intel UHD Graphics 620 or Nvidia GeForce MX 150 GPU, two USB Type-C ports, and a smaller 41.8Wh battery. It will come bundled with a USB Type-C to HDMI dongle.
The MateBook 13 will be available in some markets in the Asia Pacific, China, Europe, Middle Eastern, and North America from February 2019. The pricing starts at EUR 999 (around INR 79,896) and goes up to EUR 1,399 (around INR 1,11,887).
The Huawei MateBook 13 is available in four variants:
HUAWEI MateBook 13: Intel Core i5 CPU, 8 GB RAM, 256GB SSD, Intel UHD Graphics 620 GPU
HUAWEI MateBook 13: Intel Core i5 CPU, 8 GB RAM, 256GB SSD, Nvidia GeForce MX150 GPU
HUAWEI MateBook 13: Intel Core i7 CPU, 8GB RAM, 512GB SSD, Intel UHD Graphics 620 GPU
HUAWEI MateBook 13: Intel Core i7 CPU, 8GB RAM, 512GB SSD, Nvidia GeForce MX150 GPU, Touchscreen Display