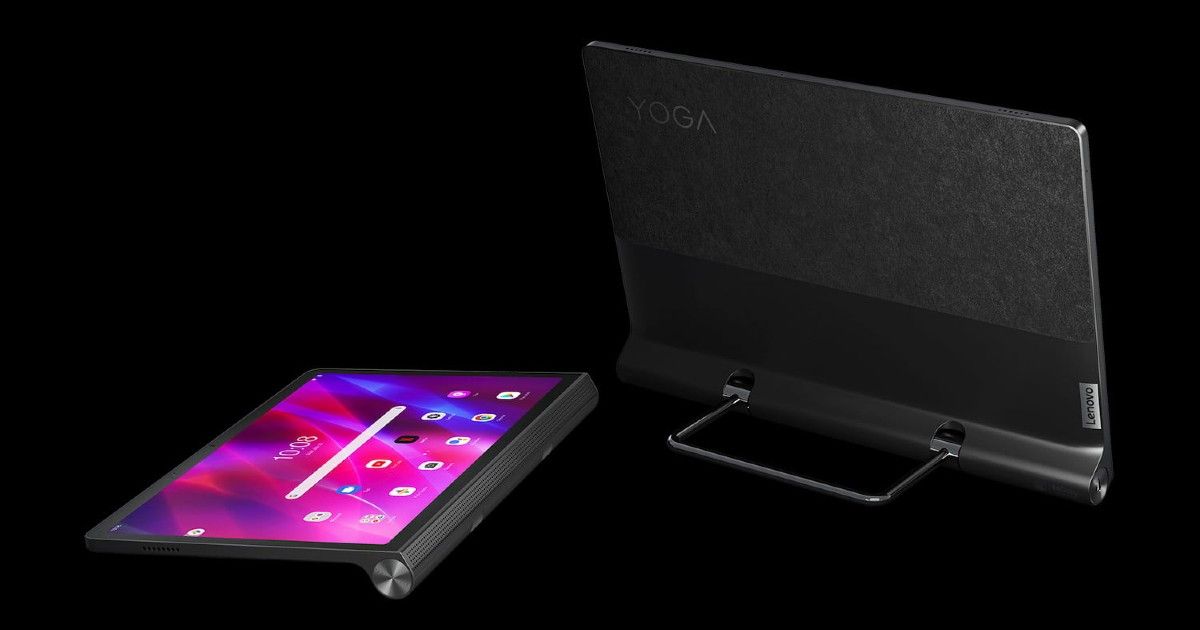 Lenovo has announced a number of new Android tablets, which straddle practically the entire price range for tablet buyers. Sitting at the very bottom of the pile at the entry range is the Lenovo Tab M7, which is a budget tablet that is likely aimed at basic infotainment consumers who are on the lookout for a no-frills, basic, large screen Android device. On the other end, meanwhile, is the Lenovo Yoga Tab 13, which squarely targets the Apple iPad territory with a premium overall build, flagship specifications and a massive, 13-inch display to boot. The tablets have been announced at MWC 2021, and it will be interesting to see if they come to India at any point in the near future.
Lenovo Yoga Tab 13 and more: prices
Starting with the most affordable of the bunch, the Lenovo Tab M7 costs just EUR 119, which comes to about Rs 10,500. While the Tab M8 has not received a price tag as yet, it should be similarly affordable as well. The Tab P11 Plus, meanwhile, is priced at EUR 299, which comes to around Rs 26,500. The two pricier tablets, the Yoga Tab 11 and Yoga Tab 13, are priced at EUR 349 and EUR 799, respectively. This brings their overall price to about Rs 31,000 and Rs 71,000.
Lenovo Yoga Tab 11 and 13: key specifications
Starting with the flagship tablets, the Yoga Tab 11 features a MediaTek Helio G90T SoC, along with 4 or 8GB of RAM, and 128 or 256GB of storage. It gets an 11-inch display with 2000 x 1200 pixels screen resolution, 60Hz refresh rate and Dolby Vision certification, and a thick barrel at one end in an otherwise uniformly slim body. The tablet weighs 650 grams, and has a fabric rear panel. Other specs include a 7,700mAh battery, an 8MP rear camera, Android 11, four JBL speakers with Dolby Atmos certification, and both Wi-Fi only and LTE connectivity options.
The Yoga Tab 13, meanwhile, features the Qualcomm Snapdragon 870 SoC, along with 8GB RAM, and choices of 128GB or 256GB of internal storage. The 13-inch display features a 2160 x 1350 pixels screen resolution with Dolby Vision support, and the same quad JBL speakers as its smaller brethren. Interestingly, while it does have a more premium Alcantara rear panel instead of fabric, and a larger 10,000mAh battery instead of a 7,700mAh one, it surprisingly gives the rear camera a complete miss.
Tab M7, M8 and P11 Plus: key specifications
Among the budget tablets, the Lenovo Tab P11 Plus features the MediaTek Helio G90T SoC, along with 4 or 6GB of RAM, and 64 or 128GB storage. It gets a straight tablet body but an optional fabric keyboard cover with kickstand, and a 'productivity' mode for work purposes. It is compatible with the Lenovo Precision Pen 2 stylus, through the 11-inch 2000 x 1200 pixels screen. There are two mics, four speakers, a 7,500mAh battery and a two-tone colour scheme.
The Tab M7, on the other hand, is meant for the most basic of users. It has an entry level MediaTek MT8166 SoC, 2GB RAM and 32GB storage, 2MP front and rear cameras, and a 7-inch 1024 x 600 pixels screen resolution. The Tab M8, meanwhile, features a Helio P22T SoC, 4GB RAM, 64GB storage, a 5,100mAh battery, and an 8-inch, 1200 x 800 pixels display.