We live in a time where the lines separating different segments of the smartphone market are blurring. Features that were once found on pricier offerings have started to trickle down to more affordable handsets. One such smartphone I've recently had the pleasure of using is the Mobiistar X1 Notch. As its name suggests, a star attraction of this phone is its edge-to-edge screen that accentuates a notch at the top. Furthermore, the brand has earned bragging rights for presenting the first smartphone to flaunt a gradient rear panel design while being priced under the 10K.
After personally trying out the X1 Notch for a few days, it has become clear to me that even the budget-end of the smartphone market has become a platform for innovation. Here are the best aspects of the Mobiistar X1 Notch that stood out to me the most.
Mesmerizing Looks
The Mobiistar X1 Notch holds the title of being the most affordable smartphone with a gradient rear panel design that can be bought in India right now. It starts off with a purple shade that seamlessly transitions over to blue and then green. At certain angles, there is even a golden hue that becomes visible. Furthermore, Mobiistar was able to achieve pillar-like reflections of light that add more depth to the overall look of this phone. This is undoubtedly one of the most exquisite smartphones I have laid my eyes on. You do get the option of going with either a Sapphire Blue or Midnight Black variant if this Gradient Shine variant is too flashy for you.
The build of the phone is also quite excellent thanks to its perfectly rounded edges. Holding the phone almost feels like you have a pristine slab of glass in your hand. You find the volume rockers and power button to the right of the handset, while a triple card tray resides at its left. The base of the device has space for two speaker grills with a micro USB charging port positioned in the middle. Finally, there is a 3.5mm headphone jack at the top.
Large Display With A Notch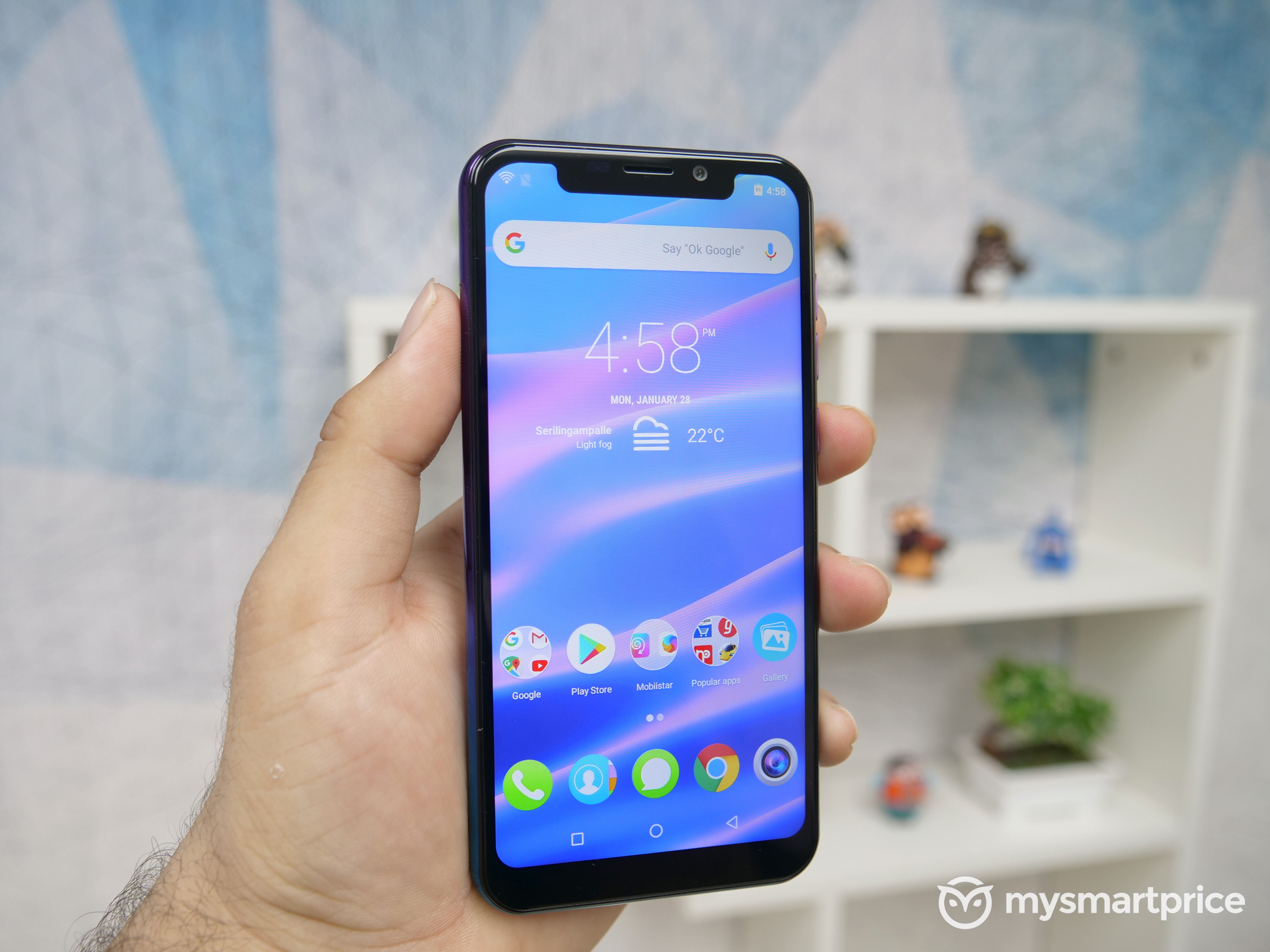 Now that we are done admiring the aesthetics of the Mobiistar X1 Notch, its time to turn it around and marvel at its notched display. Yes, this phone indeed comes with a notch at the top that helps make better use of the available real-estate. Thus, you have a 5.7-inch IPS LCD that gets a resolution of 1498 x 720 pixels, and is adorned by a 2.5D curved glass. With a wide aspect ratio and thin bezels, this phone has no problem offering a more immersive experience similar to what is found on more expensive handsets. Also, this notch serves the purpose of housing the phone's earpiece, selfie camera, and other sensors
Those who might be worried about having their content cut off due to this notch needn't worry as Mobiistar's software optimization ensures full-screen content does not extend that far. I tested this out with both games and videos (YouTube) and found that the display retains the image in full view by automatically adding black bars on either side of the notch.
Feature Rich Imaging Setup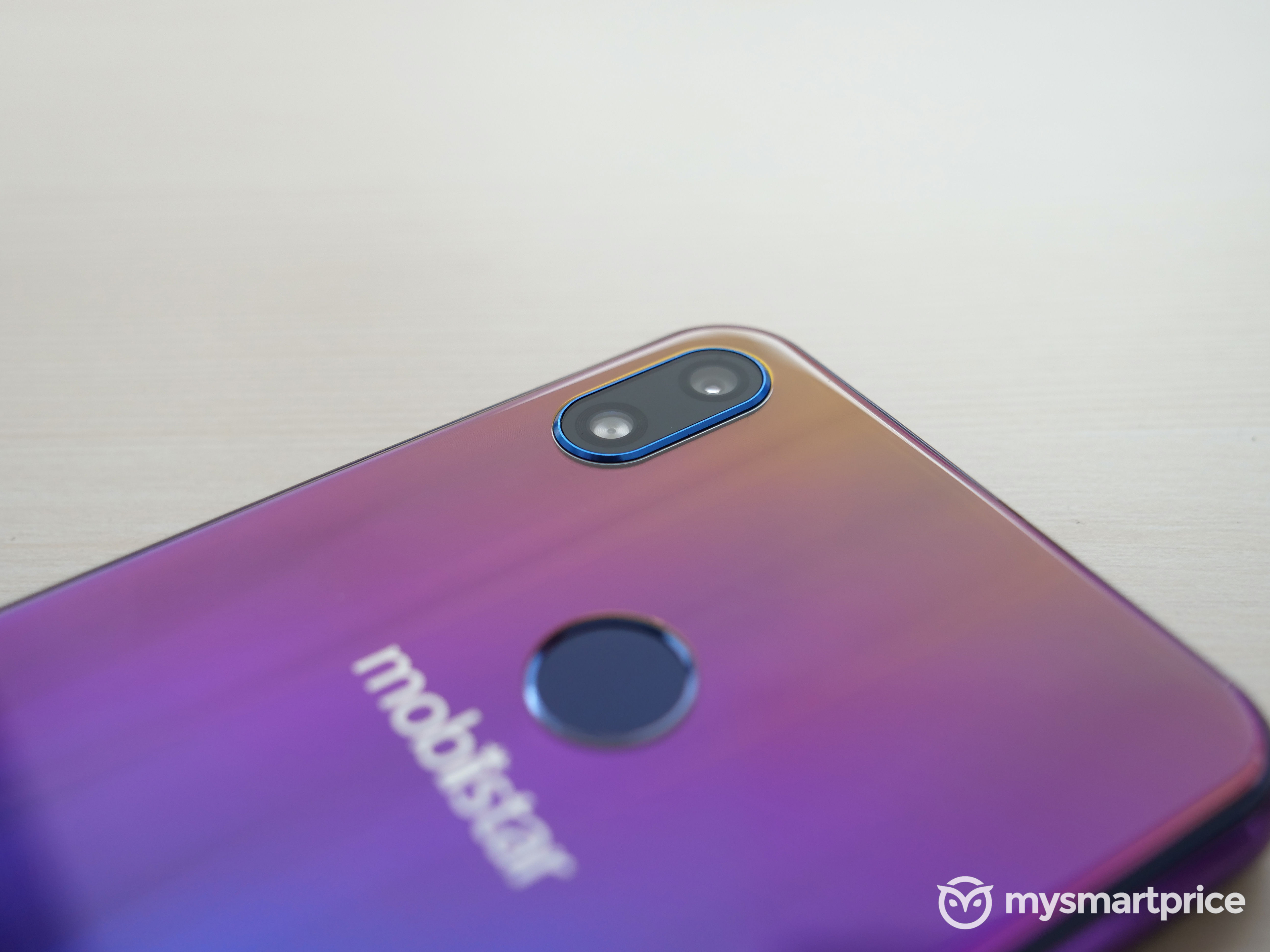 The X1 Notch also impressed me with how feature rich its cameras are. You get 13MP sensors on both the front and rear of the phone. Turn on the camera app and you are greeted with a minimalistic and easy to use interface. Other than the standard Picture and Video options, the X1 Notch's camera app also offers a Facebeauty mode with manual control over the degree of enhancements you wish to apply to your face. Then there is a Night mode that is capable of extracting more details in low-light situations. Another plus is the fact that the selfie camera functions as a mode of securing the handset courtesy of its Smart Face Unlock feature.
Mobiistar X1 Notch Camera Samples
The overall imaging prowess of these cameras is reliable and should satisfy most of the target audience. The selfie shooter, in particular, is capable of grabbing impressively detailed shots that are further enriched by AI tech and an included 7-level face beautifier. Both the front and rear cameras also offer AI-based smart scene detection that adjusts aspects such as the saturation and exposure on the fly. What you're left with is vibrant images with punchy colors.
Why Pay More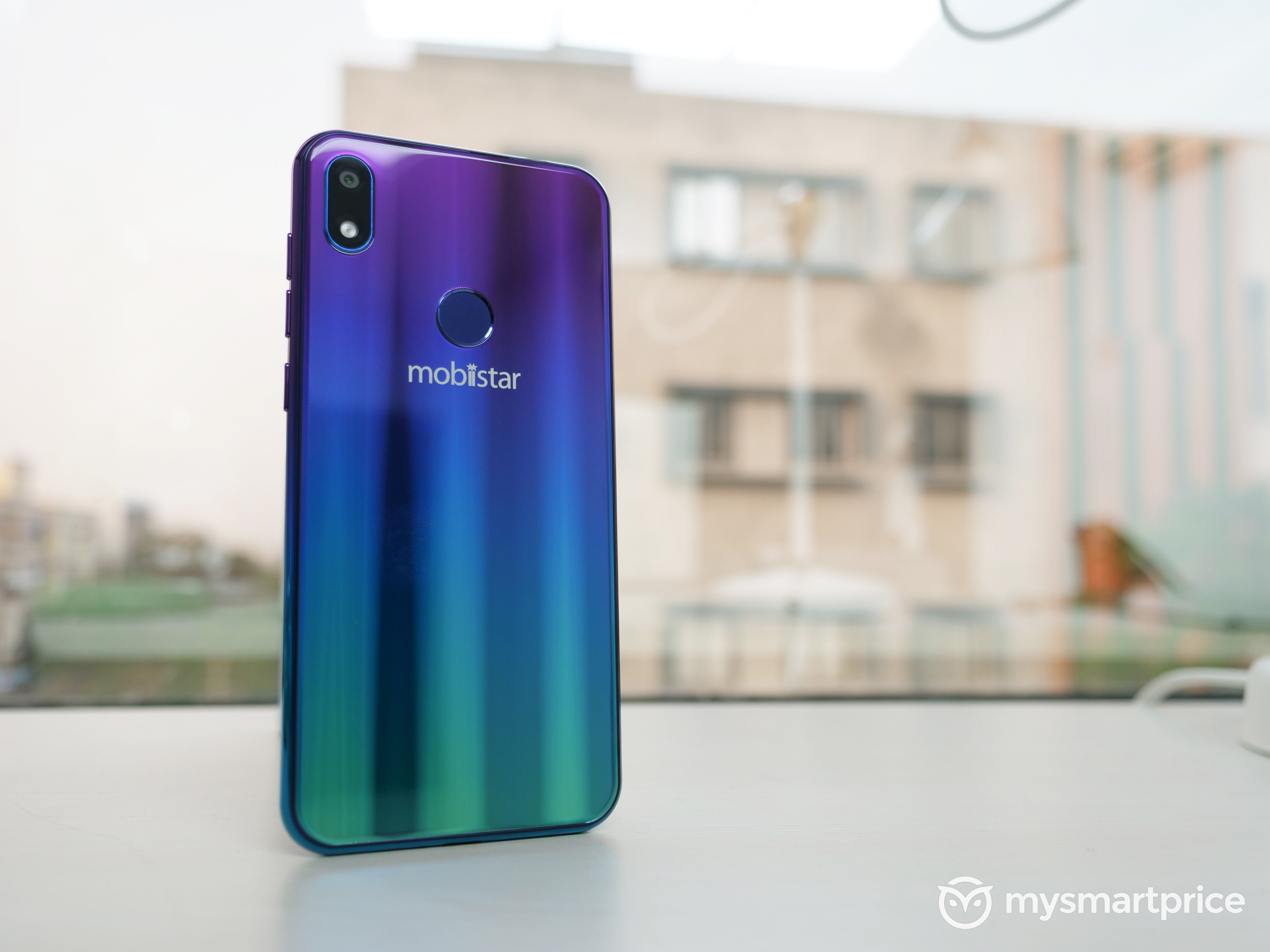 With a starting price of INR 7,899, the Mobiistar X1 Notch goes above and beyond to offer all the features and accessories you will ever need. Performance shouldn't be a matter of concern thanks to a MediaTek Helio A22 quad-core chipset under the hood that should be able to easily drive the phone's HD+ screen. You also find a close-to-stock Android 8.1 Oreo experience that is only made better with the brands' own Star Launcher. This efficient combination should also ensure a more than acceptable battery life out of the device's 3020mAh cell. Then there is the matter of connectivity where the phone gets top marks for offering a triple card tray that holds two VoLTE capable SIM cards and microSD card (up to 128GB) simultaneously. I was also glad to find a transparent protective case and a pre-applied screen protector when I first took the phone out of its box.
Overall, the X1 Notch presents an astounding package that doesn't leave a lot to be desired. What's more, Mobiistar has taken great efforts in making the phone available to the public exclusively through offline retailers and stores. An INR 7,899 price tag for the phone's 2GB RAM +16GB storage setup, and INR 9,499 price tag for its 3GB RAM +32GB storage setup certainly raises the question, why would you need to pay more when you get such a competent all-rounder at such a low price?
This story has been created in partnership with Mobiistar.