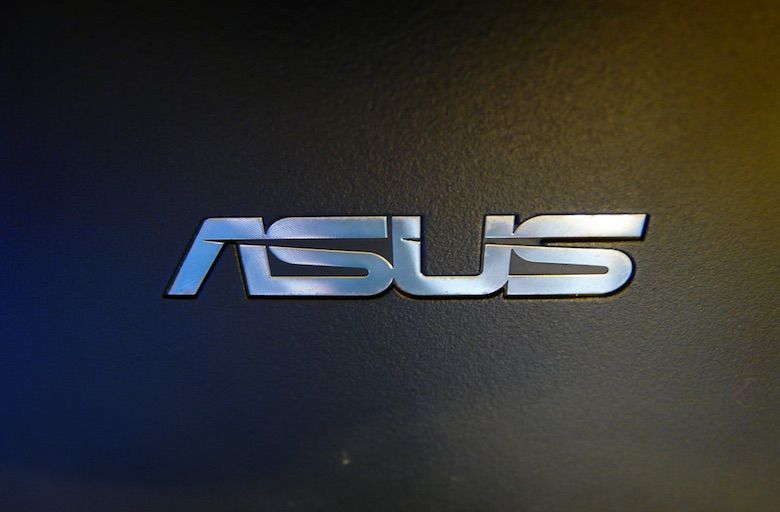 Update [02.07.2019]: Merely a day after its spotting at the NCC, the same ASUS_I001D has now appeared on China's CCC (3C) certification portal. This gives us the opportunity to look at its charging specifications. Apparently, there are two variants – ASUS_I001DA and ASUS_I001DB. The latter charges at the rate of 30W (5V + 3A) while the former has a charge rate of 18W (9V + 2A) which is the same as the ZenFone 6 or Asus 6Z. This is interesting as the Asus 6Z despite being a flagship tops out at 18W while one of these variants has 30W charging which is highest of all ASUS phones and is present on the ROG Phone that comes with Quick Charge 4+. That's all we can get from this certification right now. We can now expect the handset to appear on TENAA since it has now passed the 3C approval process where its true identity will definitely be revealed.

Mysterious ASUS_I001D gets NCC, Wi-Fi Alliance Certifications
A new Asus device with model number I001D has been spotted on the National Communications Commission (NCC) of Taiwan today. The same device also appeared earlier at the Wi-Fi Alliance portal a couple of weeks back revealing connectivity options and Android versions on the device. The model number ASUS_I001D doesn't seem to match any of the present ASUS model numbers and their sequences.
Talking first about the Wi-Fi Alliance certificate, the listing shows the handset to be a dual-band (2.4GHz + 5GHz) handset along with the Android version 9.0 as software. Its compatibility with IEEE802.11a / b / g / n hints that the device could be an entry-level or mid-range handset as it doesn't support the Wi-Fi ac standard. This certification was on June 21, 2019.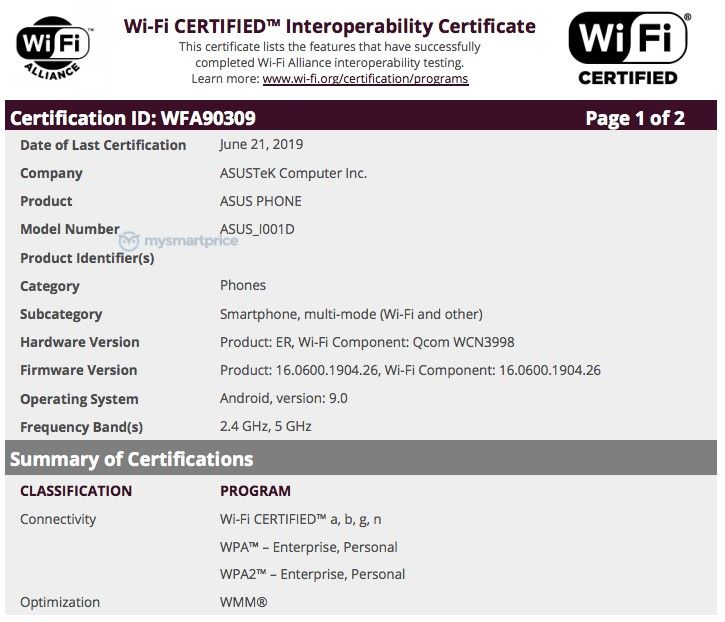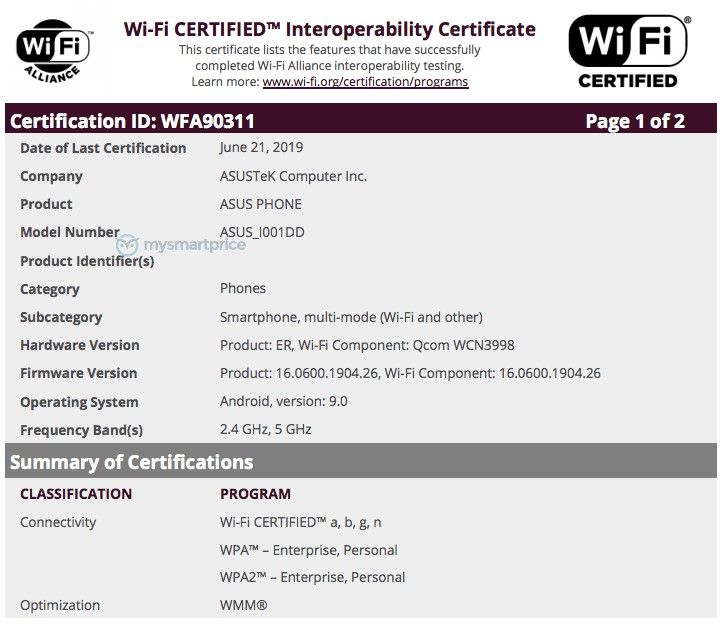 The same model has now been certified at the NCC today, but it sadly doesn't reveal much about the device than we already know. There's a very vague outline of how the device back could look like and where a few elements could be placed but nothing can be said for certain simply from that sketch.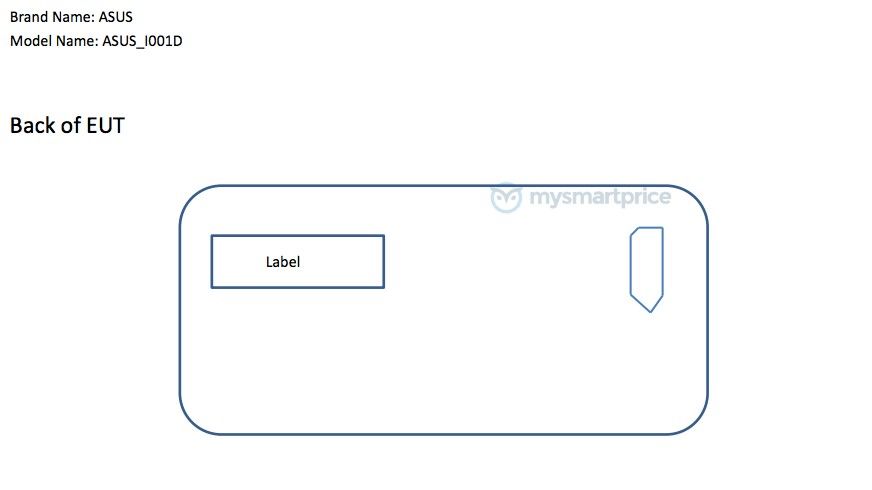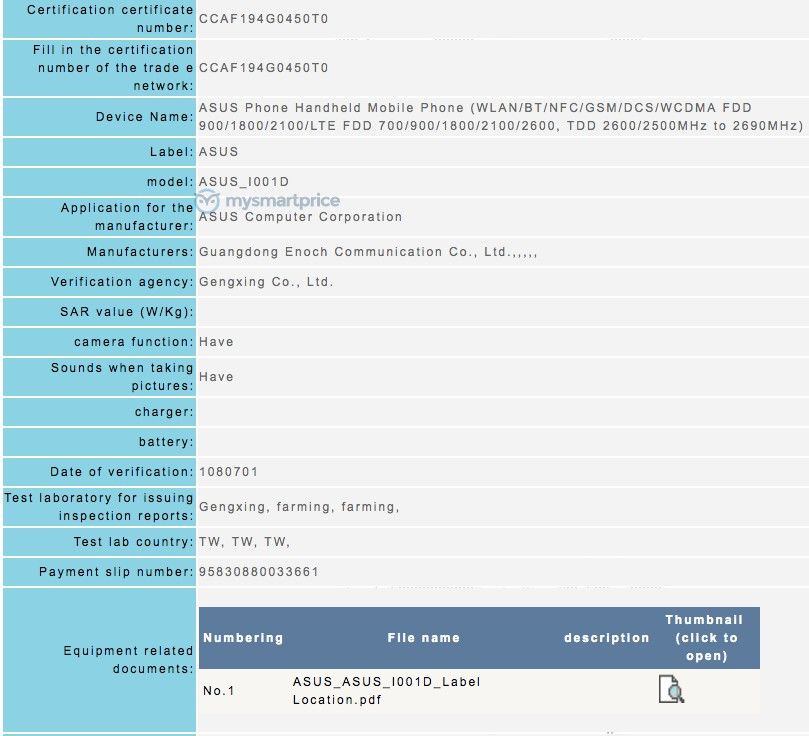 As regards what the identity of this device is, it's hard to guess. ASUS products have quite irregular model numbers and none of the current ones has a similar sequence. The one that comes close is the ASUS_I01WD which belongs to the ZenFone 6 (ZS630KL). Taiwan is the home of AsusTek Computer Inc and it's quite possible that we're looking at a device that is completely new and could be released in the near future. Speaking of which, ASUS has been teasing the ROG Phone 2 for some time now. The ROG Phone 2 is confirmed to boast a 120Hz refresh rate display, which is a rarity on smartphones these days. A recent report also hinted that we could see the gaming device debut on July 23rd in China, however, nothing has been explicitly declared by ASUS yet.