Highlights
Mammootty's first home production available now on Netflix
The film is hailed for Mammootty's effortless performance
The film got a standing ovation at Kerala International Film Festival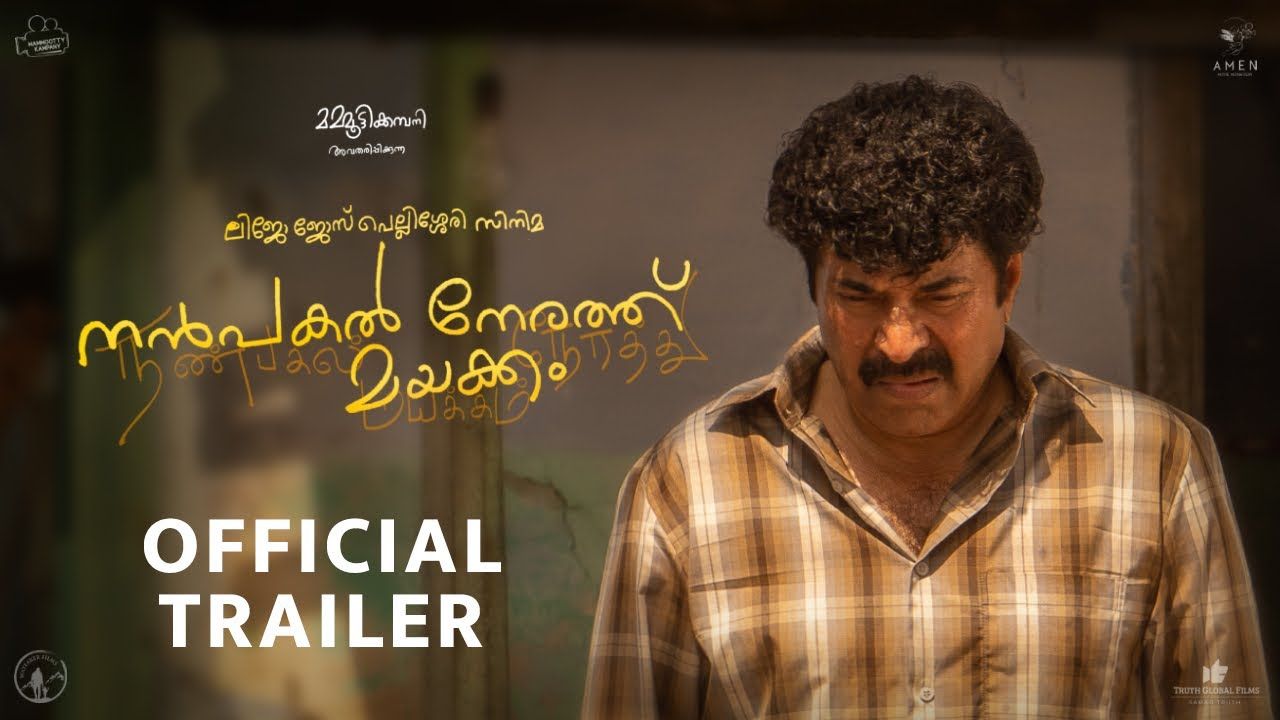 Nanpakal Nerathu Mayakkam, a highly regarded movie starring Mammootty, is going to be released on OTT. Netflix South in an earlier tweet had revealed the release date of the movie. According to the tweet of the streaming giant, the movie was to be released online on February 23, 2023. Now, it has been informed that the movie is now streaming on the digital giant's platform. The OTT rights to the film, which Megastar produced under the name Mammootty Kampany, were apparently purchased by Disney+ Hotstar, which had acquired the rights to his two prior blockbuster hits, Bheeshma Parvam and Rorschach. But now, Netflix has announced that the movie will be arriving on its platform on the mentioned date. Many viewers who saw the movie in Keralan theatres but without subtitles will also profit from the OTT debut. According to Mammootty, "To a Malayalam audience it will look like a Tamil film and vice versa." The movie features dialogue in both Tamil and Malayalam. For those who are not fluent in other languages, subtitles will make the movie easier to understand.
Angry or dramatic – Mammootty can do it all! 👀
Nanpakal Nerathu Mayakkam is now streaming on Netflix! pic.twitter.com/1SWZfPXvit

— Netflix India South (@Netflix_INSouth) February 26, 2023
When and Where to Watch
Netflix South has announced that it will stream the movie on its platform from February 23, 2023. Audiences just need a subscription to watch their favourite actor from the comforts of their home. The movie was also Mammootty Kampany's first foray into producing, and it eventually provided funding for Rorschach as well as the superstar's subsequent movies, including Jeo Baby's Kaathal – The Core and Roby Varghese Raj's Kannur Squad. It is also learned that Christopher, the most recent movie by Mammootty, which was just released in theatres, will begin to stream on Amazon Prime Video in March 2023.
Cast
Nanpakal Nerathu Mayakkam, directed by Lijo Jose Pellissery, debuted in theatres in January. The film, which was written by S Hareesh and is largely set in Tamil Nadu, was hailed for the megastar's "effortless" performance and the cinematography by cinematographer Theni Easwar. Ramya Pandian, Ashokan, Ashwath Ashokkumar, Rajesh Sharma, Vipin Atley, Poo Ramu, and Thennavan are also included in the cast of Nanpakal Nerathu Mayakkam.
Plot
A movie in which Mammootty plays a theatrical artist named James who, after taking a nap, suddenly wakes up and begins acting like a Tamil man named Sundaram who is supposedly lost and assumed dead. The Malayalis who were with him and Sundaram's family in the village are perplexed by his personality.
Reception
The movie got a standing ovation at its global premiere at the Kerala International Film Festival in December 2022. The film also did wonders at the box office and was considered a hit.