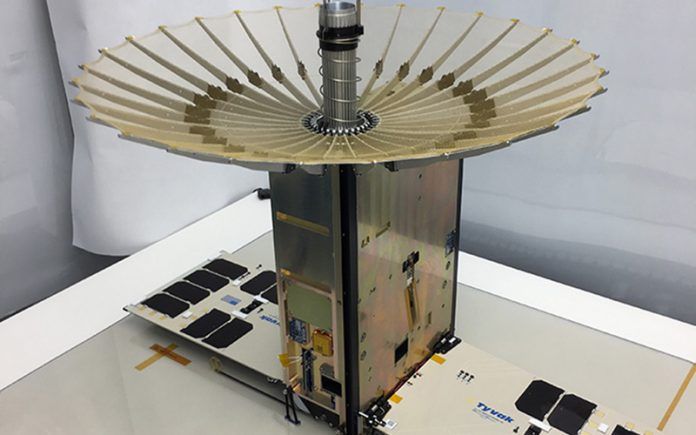 Even though the current ground-based forecasting tools have significantly improved the reliability of weather forecasts, there is still a lot of room for improvement. There are many occasions when the weather is a far cry then what is painted on the weather news and NASA is now tooling up to do something about it.
A Small Tool To Peek Inside Big Storms
NASA has been experimenting a miniaturised satellite the size of a shoebox to gain more insight into storms by detecting precipitation with very small tools. The small satellite has been named RainCube, which is short for "Radar in a CubeSat." Back in July, the agency's astronauts on the International Space Station sent out a small test unit into Low Earth Orbit. So far, the results seem to be promising. In August, RainCube relayed back information of a storm over Mexico, followed by a series of images depicting the first rainfall of Hurrican Florence in September.
AccuWeather announces its app for Android TV
The experiment, which is being conducted to find out if miniature satellites can improve weather forecast, is not over yet and NASA hopes to deploy a whole fleet of RainCubes in the future to monitor severe storms in real-time. Explaining the significance of such a system, Graeme Stephens, the director of the Center of Climate Sciences at NASA's Jet Propulsion Laboratory in California, said that currently, no tools exist to monitor the movement of water and air in thunderstorms globally. This lack of information makes it difficult to predict severe weather.
The idea is to pack a weather radar into the small, low-cost satellite to send out specialized signals that bounce off raindrops and help researchers see what a storm looks like from the inside. Expanding on this experiment, multiple units could be deployed into the orbit in the future to monitor storms in real-time and provide updates every few minutes. The massive amount of data yielded can help scientists improve weather models, resulting in more accurate forecasts.
We think that such devices will prove to be useful in determining accurate weather predictions in the future. What do you think of RainCube? Share your thoughts with us in the comments section below.
Thanks for reading till the end of this article. For more such informative and exclusive tech content, like our Facebook page