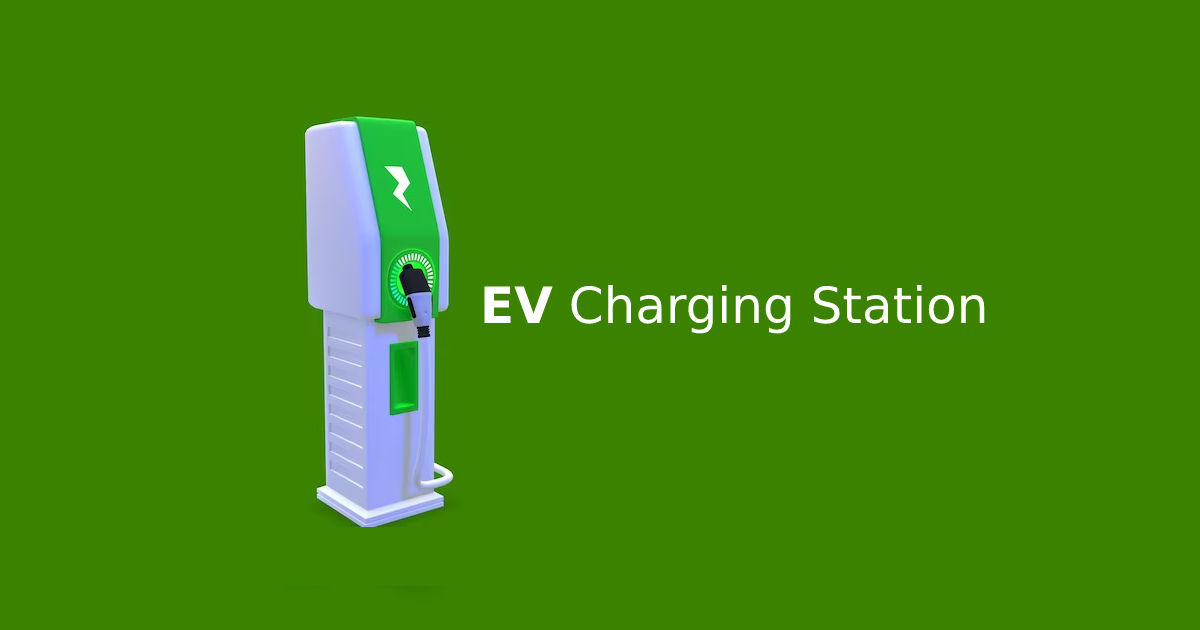 The popularity of EVs in India has skyrocketed in the recent past. As of March 2023, India has more than 2 million registered EVs. Out of all the EVs sold, more than 62%, or around 216,482, were two-wheelers. Both cars and two-wheelers have been doing really well.
When it comes to cars, you have manufacturers like Tata leading the pack with their range of electric cars. In the two-wheeler segment, competition is quite close, with brands like Ather Energy, Ola, and others doing quite well. There have been many surprises as well. However, people are still hesitant to go full electric. The reason is you just can't find electric vehicle charging stations as you do petrol pumps. They just aren't as common. However, that doesn't mean they don't exist. They very much do, and it is quite easy to find them. How do you find the nearest EV charging station? Read on and find out.
How to find the nearest EV charging station?
To find the nearest EV charging station in India, you can follow these steps:
Online Maps and Apps
You can use online maps and applications to find charging stations. The Indian government has something called e-AMRIT, otherwise known as Accelerated Mobility Revolution for India's Transportation. You can also utilize Google Maps to locate an electric vehicle charging station. To accomplish this, follow these steps:
Open Google Maps on your iPhone, iPad, or Android device.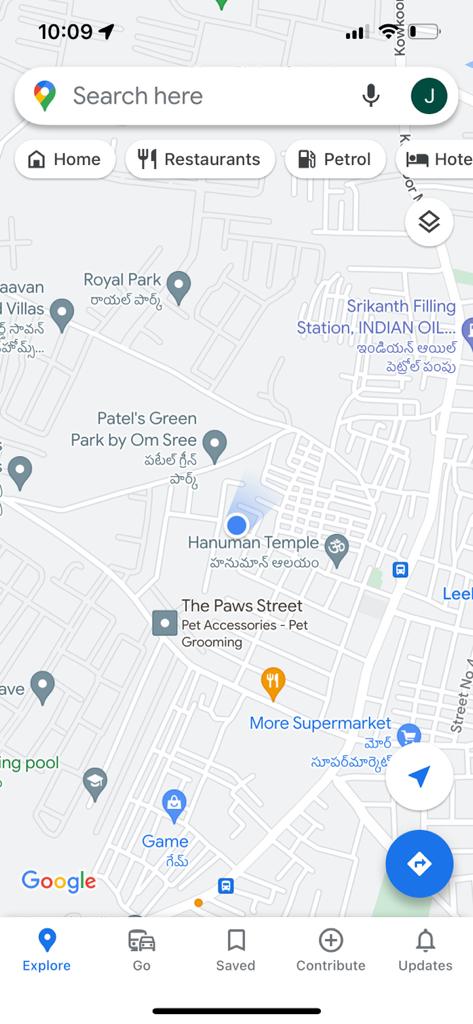 Tap your profile icon in the search bar and select "Settings."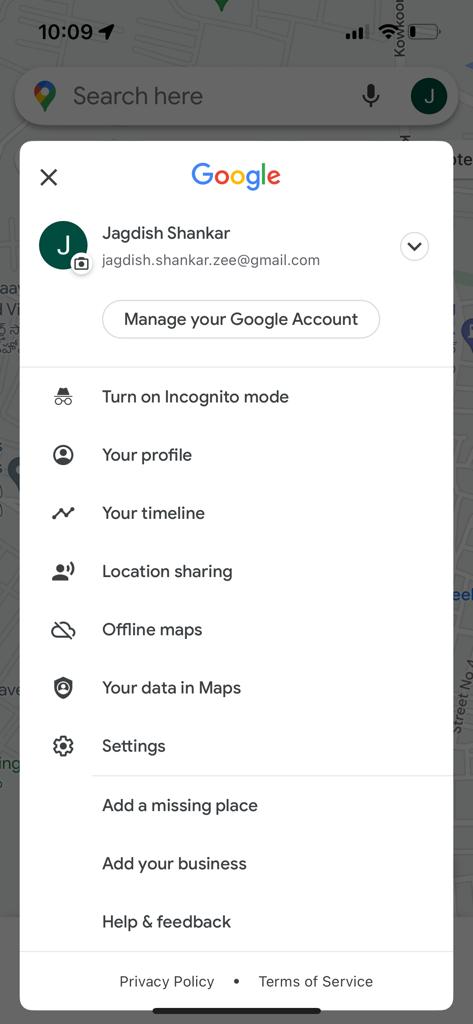 Scroll down and select "Electric Vehicle Settings."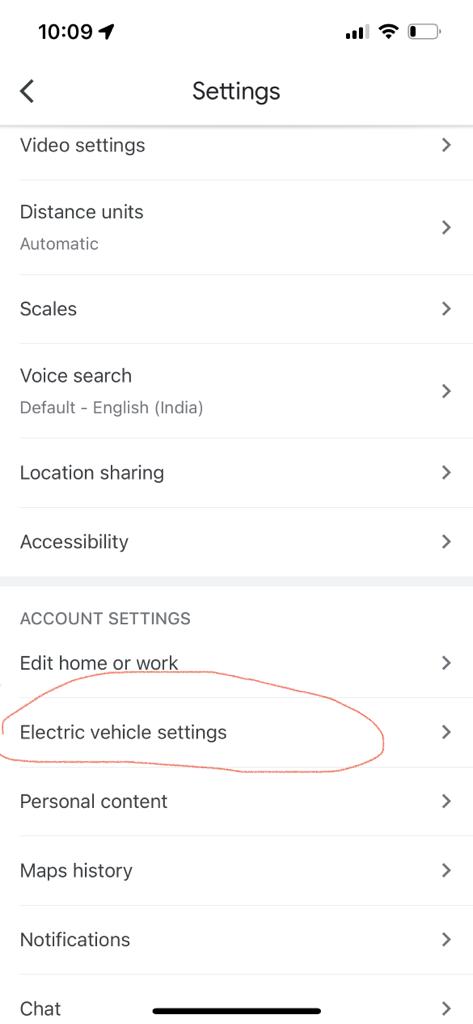 Tap the plus icon to "Add Plugs" and choose the plug type for your vehicle.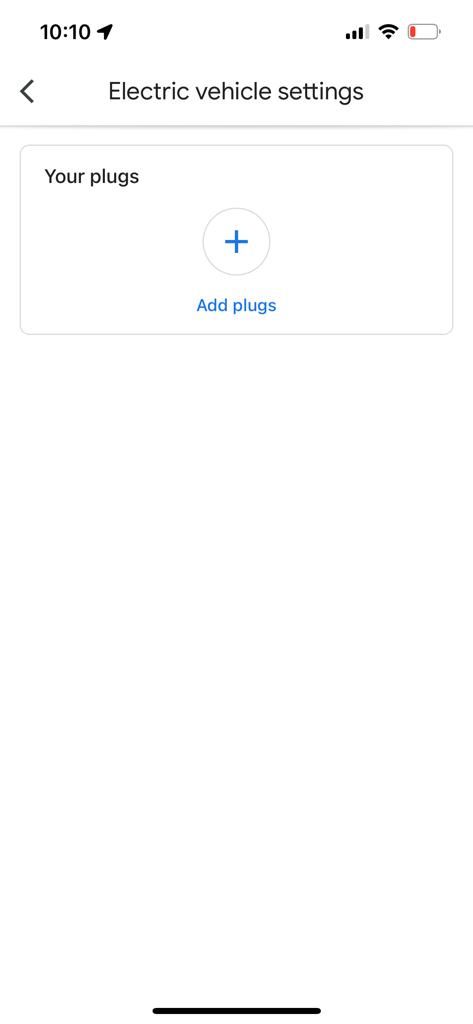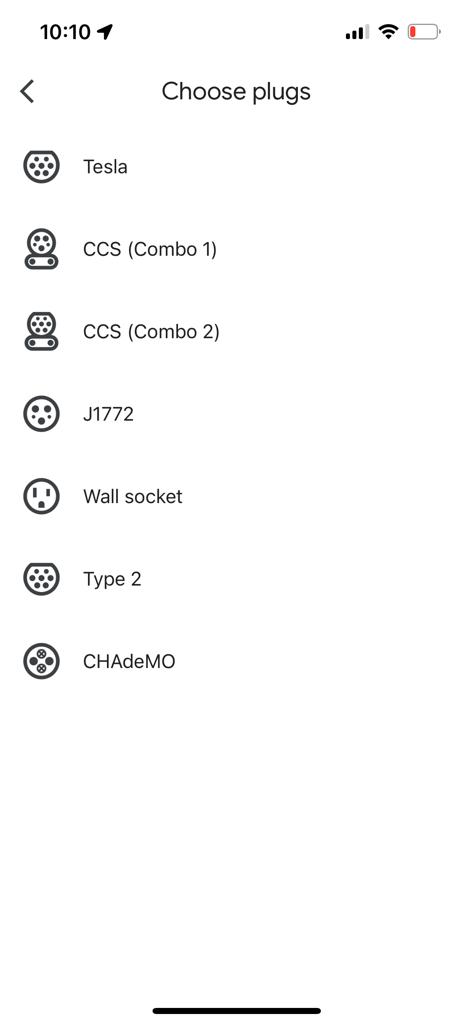 And you're done! Google Maps should show you all the charging stations in the vicinity. It makes things very convenient when you own an electric vehicle. Finding a charging station on the go is quite a blessing, so ensure you make those stops.
Also Read: Best Electric Cars in India in 2023
EV Manufacturer Apps and Websites
Apps like TATA Power, Zeon Charging, Battre and Statiq can help you find a charging solution on the go. All you need is a smartphone that you can use these apps with.
Public Charging Networks
India has 6,586 public charging stations across the country. All of these are spread out evenly between highways and cities/towns. Public charging networks are a great charging solution for your electric vehicle. The only disadvantage of a public charging network is that there might be a small queue of EVs waiting to be powered up. And since juicing up an electric vehicle isn't as brief as filling up a full tank of petrol, charging might take some time.
Use of Online Maps and Mobile Apps to locate the nearest EV charging Stations
In the recent past, a lot of online maps and mobile applications have been launched to find the nearest EV charging station. Some of them are:
Recharge India-Best EV Charging App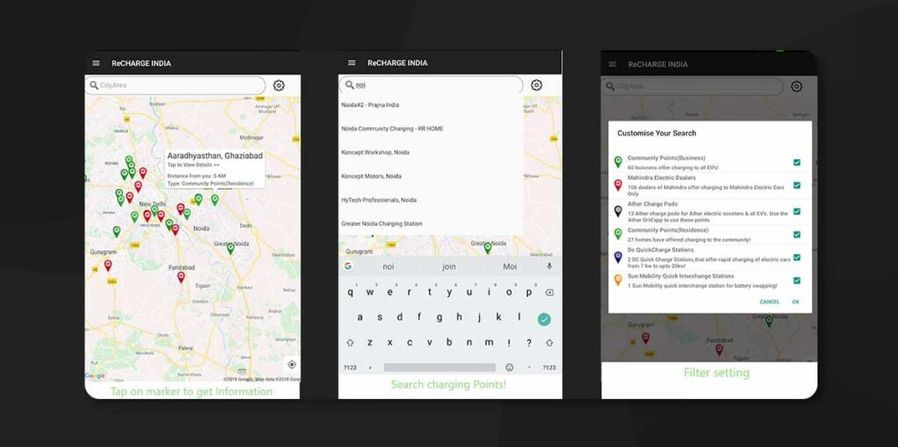 This application is the brainchild of the Delhi and Pune communities and can assist users in easily finding charging stations around them. This app also helps if you want to add to the community charging station.
PlugNGo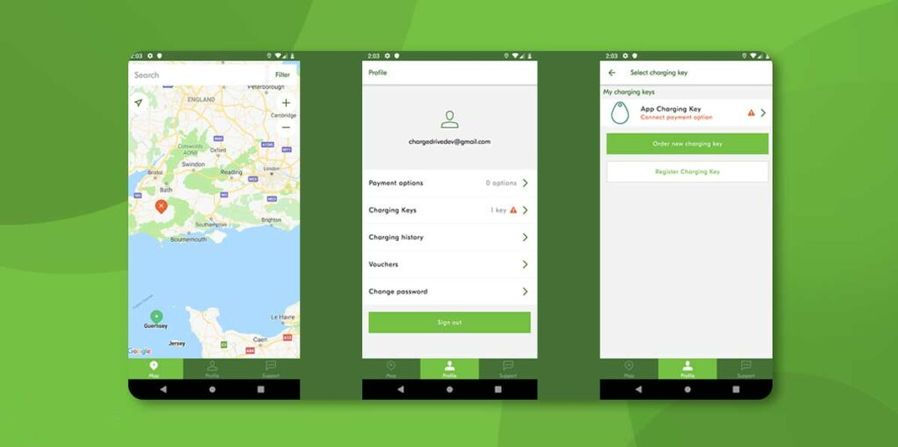 The EV Motors India app is designed to assist users in effortlessly discovering and accessing the nearest charging station. With this app, users can determine the start and end time for charging their electric vehicles and make payments through various in-app payment options. Moreover, this app allows users to contribute to the charging station database by adding new stations, ensuring a plentiful supply of charging points.
Fortum Change and Drive India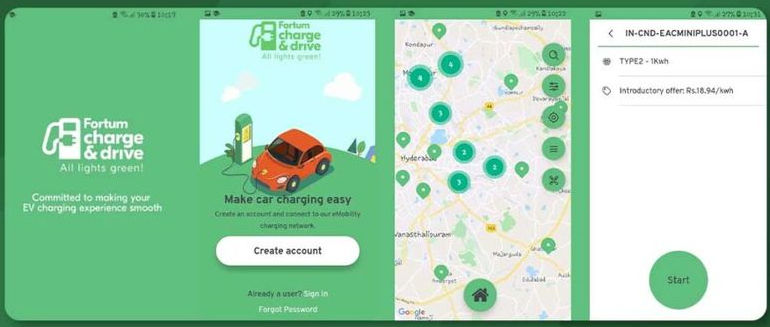 This Fortum Change and Drive India have quite a robust pan-India network. This app offers optimal solutions to its users after they sign up and register their accounts. Post that, you can locate the nearest EV station.
ChargeGrid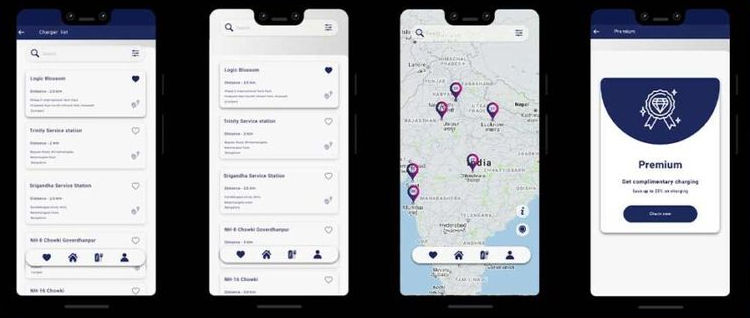 The app is developed by Magenta Power, a company with an extensive network of fully automated EV charging stations. This particular app stands out as the one with the largest charging network in India. Users have the option to view the charging station availability in real-time through the Map or List mode. It is exclusively available for Android users and supports various payment methods such as eWallet, UPI, net banking, and more.
Tata Power EZ Charge
This comes in both app and website forms. This robust network of EV charging stations provides all the details required for a smooth charging experience like operating hours, real-time status and distance.
Statiq
Statiq concentrates more on its own charging station, allowing you to book slots and pay online on its application. It also shows other details like price per kW, distance from the current location, and operating hours.
Also Read: Best Electric Bikes in India
Best Tips for charging your EV Effectively
Here are ten simple and unique tips for effectively charging your electric vehicle (EV):
Charge during off-peak hours: Take advantage of lower electricity rates and reduced demand by charging your EV during off-peak hours, typically at night.
Use scheduled charging: Most EVs offer scheduled charging features, allowing you to set specific charging times. This ensures your vehicle is ready when you need it while optimizing charging efficiency.
Optimize charging level: Adjust your charging level based on your driving needs. A partial charge may suffice for shorter trips, saving time and energy. For longer journeys, aim for a full charge.
Precondition your vehicle: If your EV has a preconditioning feature, use it while connected to the charger. This allows you to heat or cool the interior using grid power rather than draining the battery.
Maintain optimal battery temperature: Extreme temperatures can affect battery performance. Whenever possible, park your EV in a shaded area or a garage to avoid exposing it to excessive heat or cold.
Avoid frequent fast charging: Although convenient, fast charging can accelerate battery degradation over time. Reserve fast charging for when you need it and rely on slower charging methods for daily use.
Plug in whenever possible: Take advantage of available charging opportunities throughout the day. Plugging in can help top up your battery whenever you have time.
Monitor charging status: Stay informed about your EV's charging progress through the vehicle's display or mobile app. This allows you to plan your activities accordingly and avoid overcharging.
Be mindful of charging etiquette: If you're using a public charging station, be considerate of other EV owners. Avoid leaving your vehicle plugged in once it's charged to free up the charging spot for others.
Maintain your charging equipment: Regularly inspect and clean your charging cables and connectors to ensure proper functionality. If any damage is detected, promptly replace or repair the equipment.
Also Read: Upcoming Electric Scooters in India
FAQs
Can google maps find EV Charging stations?
Yes, you can use Google Maps to find EV Charging stations. Like the way you would find a petrol pump near you; likewise, you only need to search for an EV Charging station near you on Google Maps, and the results would come in.
Are there portable EV chargers?
Yes, many portable EV chargers are available in the market that can help you charge your EV on the go.
Can I install an EV Charging station at home?
Yes, you may if you follow all the steps of installation. Some charging stations involve expenses and safety compliance as well as different types.
Are there EV charging station networks I can access?
Yes, e-Amrit has a network you can use.
Can I find charging stations specific to my EV model?
Finding an exact charging station according to your EV model is difficult. You may find plugs in different stations specifically made for your electric vehicle.
How often are charging station locations updated?
Public, non-networked electric vehicle (EV) charging stations undergo verification every other year, with half of the EV charging stations verified each year.