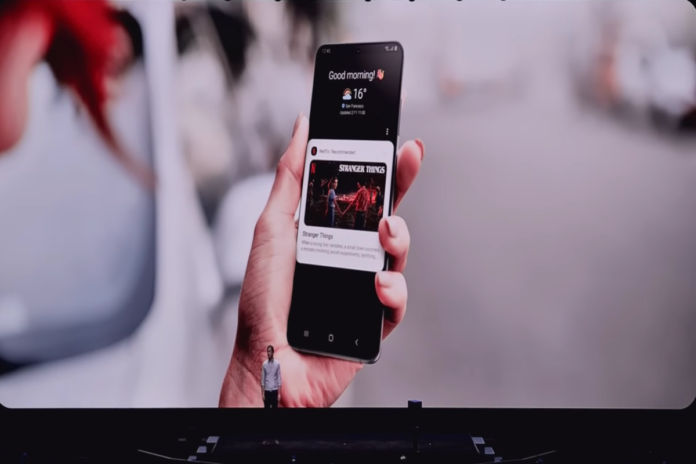 Netflix has recently been seeing pretty fierce competition in the realm of streaming services, and its new partnership with Samsung comes with a hope to regain some of the market shares it has lost to the rivals lately. In case you are unaware, Samsung announced a deal with Netflix during the Galaxy Unpacked event during which, the company launched the Samsung Galaxy S20, Samsung Galaxy S20 Plus, Samsung Galaxy S20 Ultra, and Samsung Galaxy Z Flip smartphones. As part of the deal, Netflix will provide special bonus content to Samsung devices. Plus, Samsung smartphones will now have a deeper integration with the Netflix streaming service.
Samsung Partners with Netflix: Samsung Devices to Receive Special Bonus Content
As part of the deal, Netflix will offer bonus content to Samsung smartphone owners, which would not be found anywhere else. The content includes behind-the-scenes footages, companion stories, and other bonus content. That, however, does not mean that we start expecting the streaming service to provide original series or movies exclusively to Samsung devices, at least till now.
For now, the bonus content will be available for shows like "Narcos: Mexico," "Sintonia," "Elite," and "Netflix is a Joke." As claimed by Netflix, more content will be available to Samsung devices in the future. as far as exclusivity is concerned, Netflix has clarified that the special content will be available on Samsung Daily, Samsung.com, and Samsung's social channels "for all to enjoy." Samsung won't have any exclusive rights to the content, and Netflix has the right to publish the content to its social media handles, if and when it chooses to do so.
Addressing the new partnership, Jackie Lee-Joe, CMO Netflix, said, "The mission of this partnership [is] to make the Netflix viewing experience on Samsung mobile the absolute best it can be," "This means that even more users can enjoy our best-in-class stories across all genres through even better product integration with Galaxy mobile devices," Joe continued.
Speaking of the deeper integration of the Netflix services into the Samsung Galaxy ecosystem, Samsung will allow the users to launch Netflix content with the help of its in-house virtual assistant, dubbed Bixby. The streaming service will also deliver content recommendations to the users. Furthermore, it will be integrated into Samsung's search, Samsung's discovery platform, and Samsung Daily.
What are your thoughts on the Samsung and Netflix partnership? Do let us know in the comments section below.