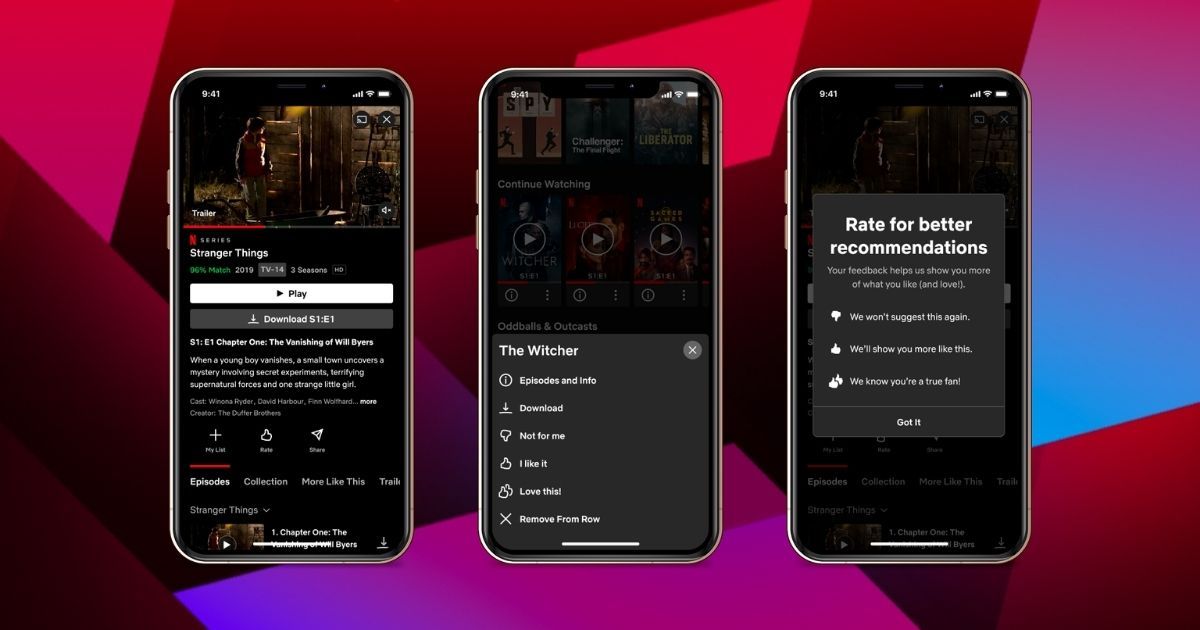 Netflix has been constantly implementing new features, helping create a better user experience. The company is now adding a Two Thumbs Up button to the pre-existing Thumbs Up and Thumbs Down buttons. Subscribers may now tell Netflix whether they disliked, liked, or loved the movie or show they have just finished watching. This new Two Thumbs up button will signal Netflix that you don't just "like" the material but you love it.
The company will then use these to tailor Netflix's suggestions even more. The new rating indicator will be available alongside the Thumbs Up and Thumbs Down buttons on Netflix platforms for TV, Android, and iPhone, as well as on Netflix.com on the Web, beginning today.
Also Read: Netflix Acquires Boss Fight Entertainment, its Third Game Studio in Six Months
Your Netflix Recommendations Are About to Get Better
Subscribers have pushed Netflix to offer more options to rate content, given how much of the Netflix experience is guided by an algorithm based on your watching history and ratings.
The Two Thumbs Up option, according to Netflix, is "a way to fine-tune your recommendations." You may still utilise the single Thumbs Up to highlight material that you like. However, if you choose the Two Thumbs Up option instead, Netflix will give that comment considerably more weight.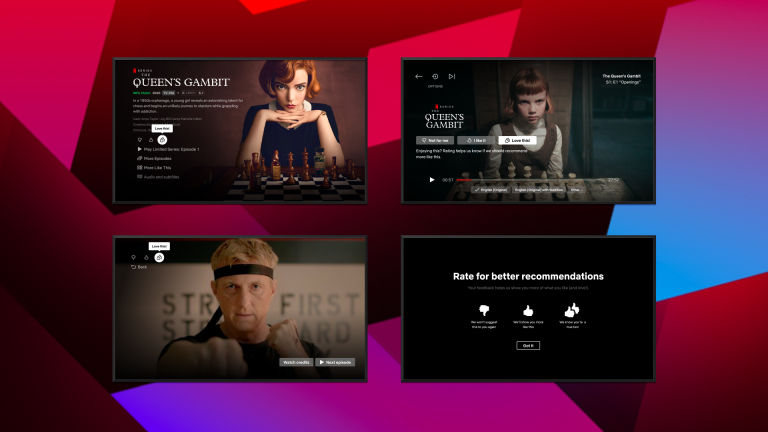 "It is part of our overall strategy of having an ongoing conversation with our members and allows us to give more feedback and input to improve their recommendations," said Christine Doig-Cardet, Director of Innovation for Personalisation in an interview with IndianExpress.
You may revise your ratings for movies and TV shows you've already rated. Netflix suggested that a redesigned user interface may make it simpler for consumers to do so.
When asked about a Two Thumbs down option, the company's officials responded "Yeah, if numbers indicate that that's something that they desire. Right now, we don't have that type of indication. Members tend to want to give more feedback on the positive side than the negative" in an interview with Gadgets360.
The new Two Thumbs Up option is now available next to the Thumbs Up and Thumbs Down buttons on your TV, Web, Android and iOS mobile devices.