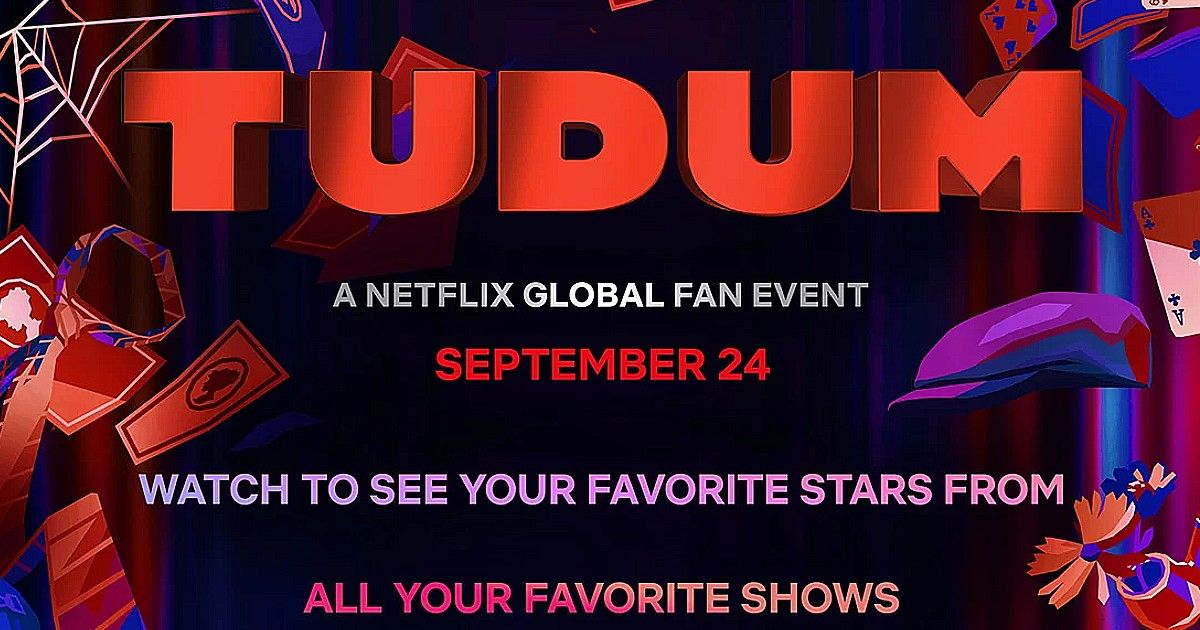 Netflix has hosted its hyped annual fan event, Tudum, earlier today in India. The event is held around the world — in Korea, India, USA and Japan. While the USA event will cover all of Netflix's upcoming shows and movies for global markets such as Europe, Latin America and USA itself, the Netflix Tudum India 2022 event showcased a number of upcoming shows that are being exclusively produced in India. From comedies to dark crime thrillers, here's looking at what's breaking on Netflix.
List of Shows Teased at Netflix Tudum India 2022
The full list of shows teased at Netflix Tudum India 2022 are as follows:
CAT
Chor Nikal ke Bhaga
Class
Guns & Gulaabs
Kathal
Khufiya
Monica, O My Darling
Nayanthara: Beyond the Fairytale
Qala
Rana Naidu
Scoop
Soup
CAT
Featuring Randeep Hooda, CAT is a show that is based on Punjab's drug-laden underbelly. It takes viewers through Hooda's past journey as a civilian informant for the Punjab police, his move away from it, and a circumstance that forces him to face the terrifying mafia underworld of Punjab, once again.
Chor Nikal ke Bhaga
A movie where the ones ready to con a flight full of people come to the verge of being conned themselves, Chor Nikal ke Bhaga is a thriller that turns on its head when Yami Gautam and Sunny Kaushal's plans to steal diamonds from a passenger mid-air get disrupted — as they face the threat of terrorism and hijack.
Class
An Indian take on the hit Spanish series Elite (which, incidentally, is set to get a new season later today at Netflix Tudum US), Class is a commentary on the 'elite' society's largely tucked away underbelly in Delhi. As students from less than humble backgrounds join a school where the elite's students attend, conflicts arise in their lives, lifestyles, practices and everything else in between.
Guns & Gulaabs
In what looks like a prolific, dark comedy thriller featuring Rajkummar Rao and Dulquer Salman, Guns & Gulaabs is a thrill-a-minute ride that would take viewers through murders, crimes and the whole nine yards — with a very Andhadhun feel to it. It also takes you through life in the hinterlands of India.
Kathal
A crime has been committed at a politician's house, and the police have been called to find the culprit and bring them to justice. While this could, on any day, pass off as a thriller, the twist in this Vijay Raaz and Sanya Malhotra movie is that the crime happens to be the theft of two kathals from the politician's house. A comedy of errors, indeed.
Khufiya
Directed by Vishal Bhardwaj, Khufiya is one of the most heavyweight titles to have been teased at Netflix Tudum this year. Featuring Tabu in the headlining role of a secret service agent from India who has been tasked with finding the mole giving out India's defense secrets, the thriller movie takes viewers through national surveillance, seen through the lens of a love story.
Monica, O My Darling
While not showcased in full, Monica, O My Darling is a neo noir that seems to be a cross between a thriller and a love story. The teaser shows a rather glamorous musical ensemble, featuring Rajkummar Rao, Radhika Apte and Huma Qureshi.
Nayanthara: Beyond the Fairytale
Based on the marriage tale of superstar actor of Tamil, Telugu and Malayalam cinema, Nayanthara, this is a marriage documentary that gives her fans a peek behind the life of the celebrated actor.
Qala
Set nearly a century ago, Qala is based on an eponymous singer, whose equation with her family and her past have played a pivotal role in her rise to stardom in pre- and post-independence India.
Rana Naidu
A quintessential Indian cinema classic, Rana Naidu is a take on a Western showdown. Featuring a legal handler and his father with a criminal record, Rana Naidu shows a face-off between the father and son on screen. It is, in many ways, a classic Indian action show — a genre that typically draws large audiences.
Scoop
Scoop is a classic case of what happens when the tables turn in life. As a journalist who covers crime and criminals get framed for the death of a fellow journalist, she comes face to face with numerous criminals whom she had reported on and aided in their investigations. It is based on author Jigna Vora's book, My Days in Byculla: My Days in Prison.
Soup
Based on the life of an incompetent cook who dreams of making it big with her cooking, but is demoralised by the lack of support from her husband, Konkona Sensharma and Manoj Bajpayee play out a thriller where the cook's once in a lifetime opportunity to make it big also sees her hunt for a new partner. As the police get involved too, things take a turn for turmoil.
Shows Set to Feature in Netflix Tudum US 2022
Alongside the India features teased by Netflix, many of which were already announced before, the company is also set to unveil a list of new shows and movies that are part of its international production. These include updates to popular Netflix titles, which have been unveiled at the company's USA edition of Tudum at 10:30PM today. All eyes will be on headlining reboots and seasons of some of the firm's most popular titles, which include the likes of Squid Game and Stranger Things.
The list of new Netflix movies that are set to be featured are:
Beyond the Universe
Enola Holmes 2
Glass Onion: A Knives Out Mystery
Guillermo Del Toro's Pinocchio
They Cloned Tyrone
Alongside these, the list of new shows that will feature at Netflix Tudum are:
Alice in Borderland
Bridgerton
Elite
Emily in Paris
Glitch
Lupin
Manifest
Money Heist: Korea
Never Have I Ever
Shadow and Bone
Squid Game
Stranger Things
The Crown
The Vikings
The Witcher
You