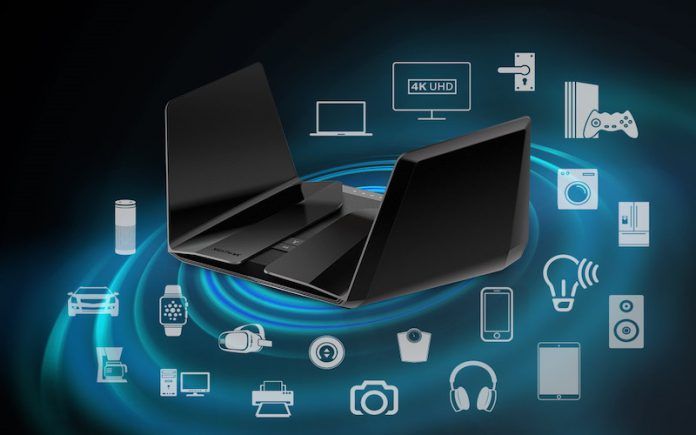 Netgear has announced new additions to its existing Nighthawk lineup of routers. The newly-launched RAX80 and RAX120 routers are designed to deliver high-end Wi-Fi performance. The RAX80 will hit the market this month while the RAX120 will be made available for purchase in Q1 2019. The distinguishing feature in both the routers is the presence of a couple of 'wings' in which the antennae are hidden.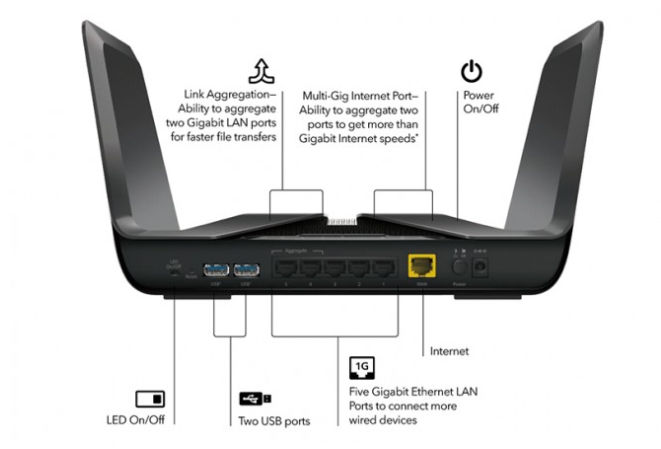 Breaking the grounds with a very different design, Netgear claims that the routers can fit practically anywhere to deliver optimal performance. The RAX80 and RAX120 also come with wall mounting capability. In terms of specifications, the RAX80 has 5x GbE LAN port, 1x GbE WAN port, and a couple of USB 3.0 ports. Also, the router has room for link-aggregation across its LAN ports along with the WAN and one of the LAN port. Moving over to the RAX120, there are 4x 1Gbps + 1x 5Gbps LAN ports and a 1Gbps WAN port. Similar to the RAX80, the RAX120 also supports link-aggregation on two of the 1Gbps LAN port. Both the RAX80 and RAX120 also supports 160 MHz-wide channels and is also DFS (dynamic frequency selection) certified.
The RAX80 and RAX120 are powered by a 1.8GHz and a 2.2GHz quad-core processors respectively. While the RAX80 ships with four 2.4GHz and 5GHz streams, the RAX120 has four 2.4GHz streams and eight at 5GHz. Also, both the devices can handle passing 6Gbps of traffic wirelessly with up to 25 percent greater efficiency. Support for Alexa and Google Assistant are available too.
One standout feature of the RAX120 is that it comes with WPA3 support that offers greater protection for simple passwords, individualized encryption for personal and open networks, and has even more secure encryption for enterprise networks. Another differentiating factor is that the RAX80 supports both uplink and downlink OFDMA (Orthogonal frequency-division multiple access), but, the RAX120 supports only downlink OFDMA.
While to get your hands on the RAX80 you have to shell out $400 (INR 29,000), the pricing details for the RAX120 have not been revealed yet. As mentioned earlier, the RAX80 would be made available later this month and for the RAX120 you would have to wait until 2019.