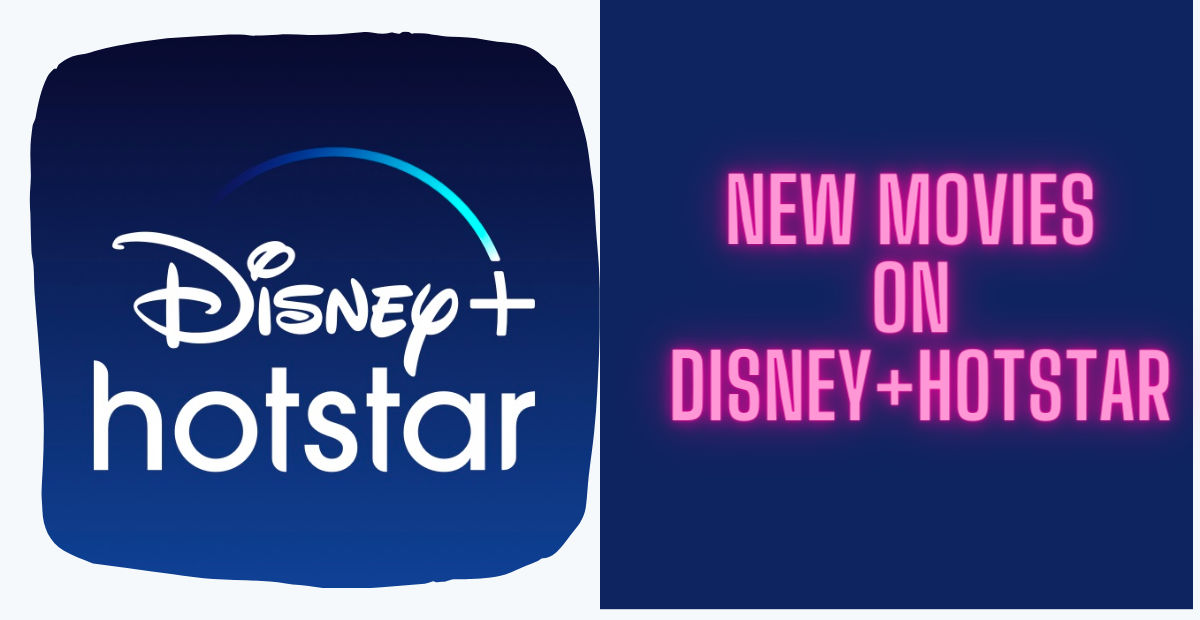 Films have come a long way from releasing only in theatres to getting an OTT release along with theatrical releases. This change is a welcome one for many who can now enjoy the films they want to see in the comforts of their home instead of having to shuffle off to a theatre every time a new one comes out. While some films are still a spectacle that deserves to be watched in theatres, others are from tiny production houses and directors that require the audience's patronage. However, others can be watched via OTT services.
The most extensive OTT service in India is Disney+ Hotstar, formerly Hotstar. Like all the other major OTT platforms, Disney+ Hotstar releases new content regularly to keep the audience engaged.
Latest Releases on Disney+ Hotstar
| | | |
| --- | --- | --- |
| Movie/Show Name | OTT Release Date | IMDb Rating |
| Aakhri Sach (Latest Episode) | 15th September 2023 | 5.7 |
| Ashoka | 23rd August 2023 | 8.1 |
| Neymar | 8th August 2023 | 6.5 |
| Guardians of the Galaxy Vol. 3 | 2nd August 2023 | 8.3 |
| Marvel Studios Assembled | 19th July 2023 | 7.9 |
| The Trial | 14th July 2023 | 5.3 |
| Janaki Jaane | 11th July 2023 | 8.7 |
| Rudramambapuram | 6th July 2023 | 6.3 |
| Good Night | 3rd July 2023 | 8.3 |
Aakhri Sach
The web series takes its inspiration from a real-life event known as the Burari Deaths or Burari Killings, a tragic incident that occurred in Delhi. This revelation adds an additional layer of fascination for viewers who appreciate real-life or suspenseful narratives. The series is dedicated to unravelling the enigmas surrounding this chilling case.
IMDb rating – 5.7
Where to watch – Disney+Hotstar
Cast – Tamannaah Bhatia, Abhishek Banerjee, Shivin Narang
Aakhri Sach OTT Release Date – 25th August 2023
Aakhri Sach's Latest Episode – 15th September 2023
Ashoka
In the wake of the Galactic Empire's collapse, the enigmatic former Jedi Knight, Ahsoka Tano, embarks on a mission to probe a burgeoning menace that looms over a fragile galaxy.
IMDb rating – 8.1
Where to watch – Disney+Hotstar
Cast – Rosario Dawson, Natasha Liu Bordizzo, Wes Chatham
Ashoka OTT Release Date – 23rd August 2023
Neymar
In an attempt to capture the attention of his classmate Dona, Kunjava's best friend Sinto decides to acquire a pet. Yet, their plans take an unforeseen twist when a stray dog named Neymar enters the scene. As fervent fans of Brazilian football, this unexpected addition to their lives transforms their world in ways beyond their imagination.
IMDb rating – 6.5
Where to watch – Disney Hotstar
Cast –Naslen, Mathew Thomas, Johny+Antony
Neymar OTT Release Date – 8th August 2023
Guardians of the Galaxy Vol. 3
Haunted by the devastating loss of Gamora, Peter Quill finds himself grappling with grief as he faces a daunting task ahead. With the fate of the universe hanging in the balance, he must gather his team of Guardians to embark on a crucial mission. Their objective is twofold: to defend the cosmos from an impending threat and, more importantly, to protect one of their own. The weight of this mission is immense, and failure is not an option. If they don't succeed in their endeavour, it could spell the end of the Guardians as they exist today.
IMDb rating – 8.3
Cast – Chris Pratt, Chukwudi Iwuji, Bradley Cooper
Guardians of the Galaxy Vol. 3 OTT Release Date – 2nd August 2023
Marvel Studios Assembled: The Making of Ant-Man and the Wasp: Quantumania
The team behind Ant-Man and the Wasp: Quantumania takes us behind the scenes, unveiling the extraordinary efforts that went into bringing a mesmerizing new world to life on the big screen. Get ready to witness the magic of creativity and innovation as the cast and crew share their experiences in crafting this incredible cinematic journey. From concept to execution, they reveal the hard work, passion, and ingenuity that went into making this movie a visual spectacle like no other.
IMDb rating – 7.6
Cast –Stephen Broussard, Peyton Reed, Evangeline Lilly
Marvel Studios Assembled: OTT Release Date – 19th July 2023
The Trial – Pyaar, Kanoon, Dhokha
"The Trial – Pyaar, Kaanoon, Dhokha" unravels Noyonika's voyage as she faces the ultimate test of endurance following her husband's betrayal. Throughout this journey, she stands firm, proving her resilience against the trials of time.
IMDb rating – 5.3
Cast – Kajol, Kubbra Sait, Jisshu Sengupta
The Trial OTT Release Date – 14th July 2023
Janaki Jaane
Janaki, a young woman hailing from a small town whose life is marked by the presence of a panic disorder, influences her views on marriage. With a deep-rooted determination to evade the confines of matrimony, she embarks on a journey through the intricacies of her condition. However, her carefully constructed world faces upheaval when Unni Mukundan declares his intention to marry her, thrusting Janaki into a whirlwind of emotions.
IMDb rating – 8.7
Cast – Navya Nair, Saiju Kurup, Sharafudheen
Janaki Jaane OTT Release Date – 11th July 2023
Rudramambapuram
The movie's storyline is around the internal conflicts plaguing a close-knit community of fishermen as they grapple with their own sense of justice and resort to vigilantism to uphold what they perceive as fairness. As the plot unfolds, a charismatic leader emerges among the fishermen, enticing them with enticingly high prices for their catch and promising them the acquisition of land. The gradual revelation of this leader's influence and promises sets the stage for a gripping narrative that explores the intricacies of power, loyalty, and the lengths people are willing to go to secure their livelihoods.
IMDb rating – 6.3
Cast – Arjun Reddy, Prameela, Ajay Gosh, Subhodayam Subbarao, Nanduri Ramu, Janardhan, Gemini Kiran, Vamsidhar Chagarlamudi, Shankar, and Narasimha Murthy Raju
Rudramambapuram OTT Release Date – 6th July 2023
Good Night
The story revolves around a young IT professional who finds himself in a constant struggle with a disruptive snoring problem. Unforeseen circumstances lead him to cross paths with his lady love, triggering a series of profound transformations in his life. However, complications arise when his snoring starts to negatively impact not only his partner's overall health but also his own existence.
Cast – Manikandan K, Bagavathi Perumal, Raichal Rabecca
Good Night OTT Release Date – 3rd July 2023
Night Manager: Part 2
Shaan has become too deeply involved with the man to simply withdraw as he starts comprehending the reasons behind Shelly's addiction to power. In this scenario, Shaan takes on the role of an observer and informant, captivated by witnessing the extent of Shelly's fondness for a life of opulence and the lengths he would go to maintain that extravagant lifestyle.
Cast – Aditya Roy Kapoor, Tillotama Shome, Anil Kapoor
Night Manager OTT Release Date – 29th June 2023
Stan Lee
Portrayed as a documentary/biography, "Stan Lee" offers a captivating account of Stan Lee's life, enduring legacy, and remarkable ascent to prominence within the realm of comic books. The IMDb description aptly encapsulates the essence of the film: "A century of dreams. A century of creation. A century of Stan Lee."
Stan Lee IMDb rating – 7.1
Cast – Stan Lee
Stan Lee OTT Release Date – 16th June 2023
Empire of Light
Taking place during the early 1980s in a coastal town in England, EMPIRE OF LIGHT weaves a compelling narrative that explores the profound bonds between individuals and the enchantment found within the realm of cinema. This poignant tale captures the essence of human connection, exploring the magic that unfolds on the silver screen.
Empire of Light IMDb rating – 6.6
Cast – Olivia Colman, Micheal Ward, Colin Firth
Empire of Light OTT Release Date – 9th June 2023
Avatar: The Way of Water
Jake Sully resides alongside his newly discovered family, forged upon the distant moon Pandora. When a familiar menace resurfaces with the intent to complete unfinished business, Jake finds himself compelled to collaborate with Neytiri and the Na'vi people's formidable army to safeguard their cherished homeland.
Avatar: The Way of Water IMDb rating – 7.7
Cast – Noushad Ali, Lukman Avaran, Shebin Benson
Avatar: The Way of Water OTT Release Date – 7th June 2023
Sulaikha Manzil
In a spontaneous choice, the union between Haala and Ameen is quickly organized, giving their families little time for preparation. This impromptu leap into marriage lays the foundation for both families' exciting and dramatic journey, maneuvering through unforeseen obstacles and surprising turns. As their tale unfolds, the repercussions of their hasty union echo throughout their lives, altering their relationships and putting their bonds to the test in unforeseen ways.
Sulaikha Manzil IMDb rating – 8.2
Cast – Noushad Ali, Lukman Avaran, Shebin Benson
Sulaikha Manzil OTT Release Date – 30th May 2023
Pookkaalam
In the twilight of their lives, a couple in their late 90s finds solace in the warmth of a harmonious existence surrounded by their expansive four-generation family. Their days are filled with happiness and cherished moments. However, on the day of their beloved granddaughter's engagement, an unforeseen event takes them on an enchanting adventure that will put their familial bonds to the ultimate test.
IMDb rating: 8.1
Cast: Vijayaraghavan, K.P.A.C. Leela, Basil Joseph
Pookkaalam OTT Release Date: 19th May 2023
Ant Mania and the Wasp: Quantumania
Scott Lang and Hope Van Dyne find themselves unexpectedly pulled into the mysterious depths of the Quantum Realm, accompanied by Hope's parents and Scott's daughter, Cassie. Their united mission becomes twofold: to discover a means of escape from this enigmatic dimension and to unravel the secrets concealed within the heart of Hope's mother. Yet, looming over them is the enigmatic figure, Kang, whose true identity remains shrouded in mystery.
IMDb rating: 6.2
Cast: Paul Rudd, Evangeline Lilly, Michael Douglas
Ant Mania and the Wasp: Quantumania OTT Release Date: 17th May 2023
Soppana Sundari
The title of the movie, "The Soppana Sundari", draws inspiration from the iconic Goundamani-Senthil comic scene in the 1989 film, Karakattakkaran. Directed by SG Charles, this comic drama revolves around the coveted Soppana Sundari car and the various chaotic situations and conflicts that arise between its owners.
IMDb rating: TBA
Cast: Aishwarya Rajesh, Lakshmi Priya, Karunakaran, Kingsley, and Mime Gopi.
Soppana SundariOTT Release Date: 12th May 2023
The Muppets of Mayhem
Dr Teeth and the Electric Mayhem, also known as the Electric Mayhem, is a rock group composed of Muppet characters that first appeared in 1975 on the pilot episode of the sketch comedy TV series, The Muppet Show. The band serves as the resident musicians for The Muppet Show and is characterized by their personalities and appearances. The band is inspired by various notable real-life rock music and jazz performers. In this sequel, take a leap into the modern music scene as they strive to create their first-ever platinum album.
The Muppets of Mayhem IMDb rating – TBA
Cast- Lilly Singh, Tahj Mowry, Saara Chaudry, and Anders Holm.
The Muppets of MayhemOTT Release Date – 10th May 2023
Saas Bahu aur Flamingo
Don't go by the title. This is not your regular saas-bahu serial. This upcoming crime drama series introduces us to the power dynamics that four women share. These women run a cottage industry in a remote village.
Saas Bahu aur Flamingo IMDb Rating – 8.7
Cast-Rajeev Ankit, Naseeruddin Shah, Dimple Kapadia, Radhika Madan, Isha Talwar, Mark Bennington, Angira Dhar, Monica Dogra, Deepak Dobriyal, Vikram Pratap, Varun Mitra, Ashish Verma, Jimit Trivedi, Udit Arora, and Rohan Singh.
SaaS Bahu aur Flamingo OTT Release Date – 5th May 2023
Corona Papers
Amidst the chaos of the COVID-19 pandemic, a daring heist is carried out by a group of thieves, leaving the police in a state of disarray. As the thieves make their escape with a massive sum of money, a game of cat and mouse ensues between them and the police. The stakes are high, as the pandemic has already placed a tremendous strain on law enforcement resources. The police must race against time to catch the culprits and retrieve the stolen money before the situation spirals out of control.
Corona Papers IMDb rating – 7.8
Cast – Shine Tom Chacko, Franco Francis, Gayathrie
Corona Papers OTT Release Date – 5th May 2023
Ed Sheeran – The Sum of it All
If you have grooved to "Shape of You", this is a must-watch. This is an original 4-part documentary series that has behind-the-scenes footage of his iconic hits, a personal archive with friends and family and his monumental stadium performances. Get an insight into Ed's world, and explore the peaks and troughs of his career and the struggles that he faced while trying to come up with chart-topping music. Ed Sheeran is one of the biggest acts in the commercial music industry and anyone who has heard his music knows that he can deliver hits consistently. Now, get behind the scenes and learn what fuels it all.
Ed Sheeran – The Sum of it All – IMDb Rating – 8.7
Cast-Ed Sheeran
Ed Sheeran – The Sum of it All – OTT Release Date – 3rd May 2023
Star Wars Vision Volume 2
The Star Wars franchise will go down in history as probably one of the greatest science fiction movies ever made. Star Wars: Vision Volume 2 is an animated anthology series for which anime studios come up with their own version of the Star Wars galaxy as a celebration. Volume 2 will see 9 studios from across the world presenting some unique shorts. If you are a Star Wars fan, this is definitely a must-watch
Star Wars Vision Volume 2 IMDb Rating – 7
Cast-Eva Whittaker, Maxine Peake, Charithra Chandran, Ashley Park, Eugene Lee Yang, Suraj Sharma, Daveed Diggs, Cynthia Erivo,
Star Wars Vision Volume 2 OTT Release Date – 1st May 2023
That rounds up the new movies on Disney+ Hotstar. So let the binge begin!