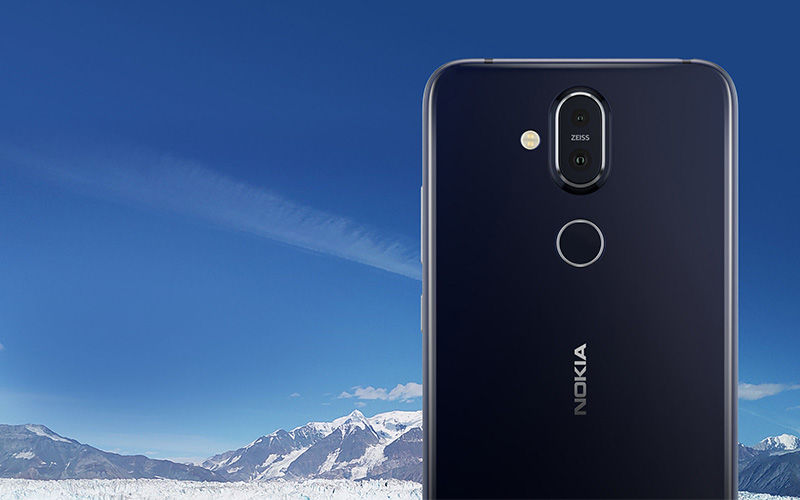 Nokia has teased a new smartphone launch, to be held on December 5. Speculation is rife that this will be the global launch for the Nokia 8.1. When we say Nokia 8.1, we are referring to the Nokia X7 that was launched in China recently, and it was received quite well.
The Nokia X7 offers a tall display with a wide but narrow notch, and comes powered by a sufficiently speedy Qualcomm Snapdragon 710 processor. However, Nokia has not said which device it is launching and going by the teaser poster, Nokia could be unveiling one, two or three new phones in Dubai.
Nokia Released Teaser Poster, But Is It The Nokia 8.1?
HMD Global Chief Product Officer Juho Sarvikas shared a teaser poster on Twitter yesterday, reading 'Save the date' for December 5, 2018. It says Dubai but does not mention anything about the products to be launched. In the silhouettes seen, you can see three images side by side, showing either three different phones, three images of two phones, or three images of just one device.
Nokia has been smart about this and there is enough black color in the teaser poster to hide the details of the device or devices, but as tipster Roland Quandt pointed out, if you download the picture and bump up the brightness, you can see a rather small notch in two of the images, as also a thick chin. This makes the handset in question look more like the Nokia 7.1, which is already available in Dubai, the US, Europe, China, and some other markets but not in India yet.
#ExpectMore pic.twitter.com/Z4F9F0xcZK

— Juho Sarvikas (@sarvikas) November 15, 2018
The Nokia 8.1, or Nokia X7 as it is called in China, is yet to release outside of China, and so it makes more sense for HMD Global to hold a launch event for this product rather than for Nokia 7.1. But the Nokia 8.1 has a wide notch and a narrow chin, so what is going on?
Our best guess is that because the picture shared has been edited to protect the identity of the phone and yet give enough hints to get fans excited, there is more to it than meets the eye. In one of the images in the poster, it appears as though the phone has a full bezel on top, which means it could be the Nokia 7 Plus, but the Nokia 7 Plus is already available in global markets, including India. Since Nokia has recently launched its X7 device in China and there has been excellent demand for it, we find it safe to presume that the same device will be launched at this global event, with the moniker Nokia 8.1.
Looks like the Nokia 7.1 or 7.1 plus. pic.twitter.com/vrWAmyWNfg

— Mr. Incognito (@it5m0e) November 15, 2018
Nokia 8.1 Known Specifications
The Nokia 8.1 (X7) has a tall 6.18-inch Full HD+ display of the LCD type, and there is a narrow but wide notch for the 20MP front camera. You get a curved glass display design with a narrow chin and no side bezels. The Nokia badge is plastered on the chin in the brand's signature style, but the text is of small size. The device is powered by Qualcomm's best and latest mid-range processor, the Snapdragon 710 AIE, which is octa-core and has a dedicated NPU for AI functions.
The chipset is paired to 4GB and 6GB of RAM in three different variants. The 4GB RAM variant of the Nokia 8.1 Plus comes with 64GB of storage, and there is a variant with 6GB RAM and 64GB internal storage. The highest specced model of the phone has 6GB of RAM and 128GB of internal storage. Battery inside the phone is rated at 3500mAh, aided by 18W fast charging. In China, the pricing of the Nokia X7 starts at CNY 1,699 (INR 18,000 approx). Do you think this phone can beat the likes of POCO F1 and the Xiaomi Mi A2 when it comes to the Indian market?