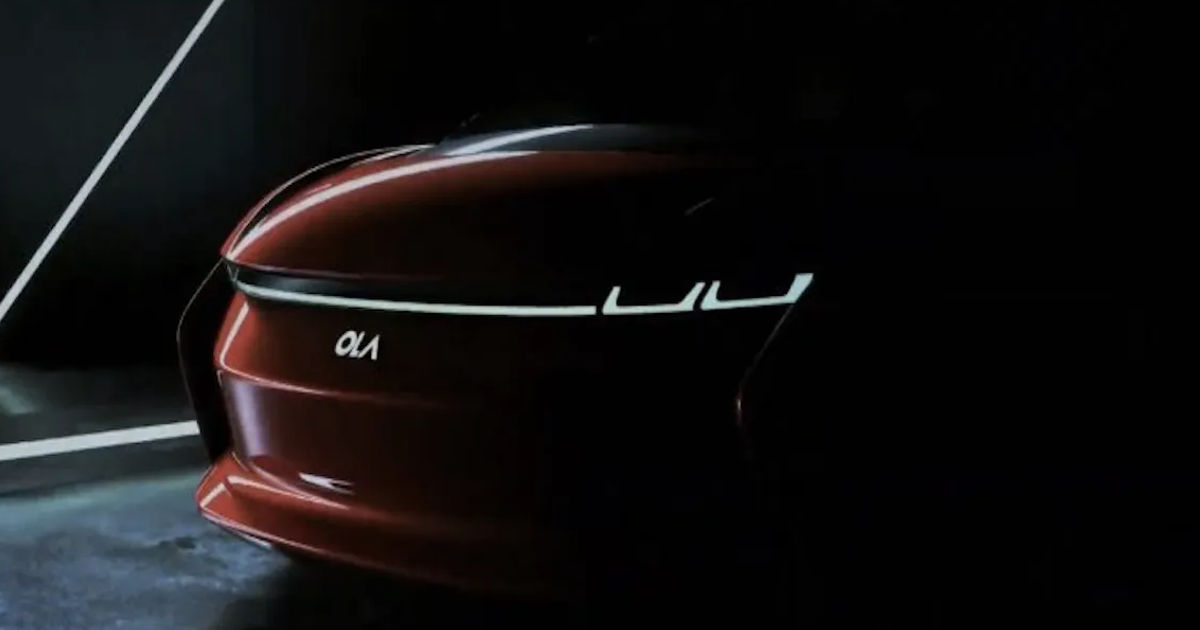 Ola CEO has shared yet another update on the company's electric vehicle (EV) endeavours. In a recent tweet, Bhavish Aggarwal made a rather tall claim for the much-anticipated electric car by Ola. He even dropped a teaser for the same, giving us a glimpse of the car's silhouette for the first time.
In his tweet, Bhavish wrote that Ola is planning to build "the sportiest car ever built in India." The statement follows the June announcement of Ola Electric to come up with an all-electric car soon. Though not much is known about the EV so far, it is believed that it will be unveiled by the end of 2023. Ola promised to share more information on the electric car on August 15 this year.
Until the recent tweet, all we had seen of Ola's first car was a close-up side angle of its front. Its first-ever teaser image showed continuous LED lights across the bumper amid U-shaped headlights at each end. The new look shared by Bhavish now shows the side-angle of the car, without revealing much.
A short video shows a shine flowing through the hood and the rooftop of the car. With this, we can see the silhoutter of the entire vehicle, which seems to be that of a sedan. This is in line with an earlier prediction that Ola's first car will be an electric sedan.
Interestingly enough, the EV will be produced completely in India, a project for which Ola has kickstarted multiple verticals of its EV business. Recently, Bhavish also shared a video of Ola's first-ever battery cell. This indigenously produced cell is meant to power all the future electric vehicles by the firm. This should further strengthen Ola's supply chain for EV batteries and bring down the cost incurred to procure them.
Its electric car seems to be the peak of the vision, at least for now. At present, Ola sells just the Ola S1 Pro electric scooter in India, but has been bullish on the prospect of producing more EVs. It is anticipated to come up with a cheaper version of the electric two-wheeler too, with a launch date expected for some time next year.