Highlights
Netflix gives insight into the May first-half slate of titles released on its platform
The slate includes movies from Hindi to regional to international
The slate also includes international shows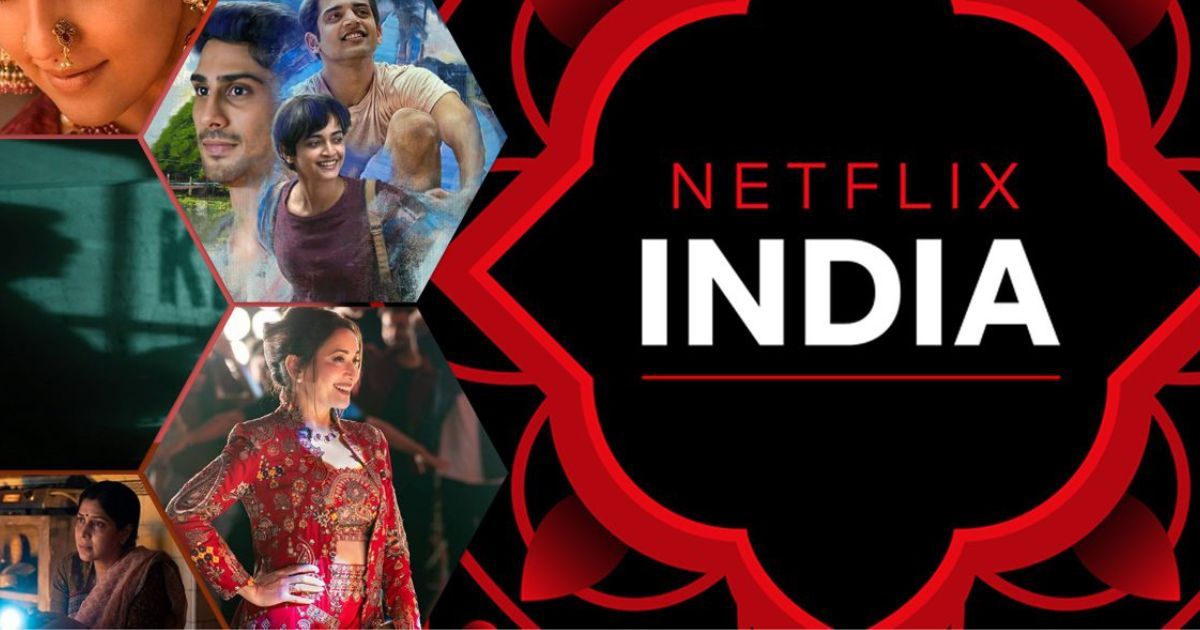 Netflix, which is a global giant in streaming services, ensures that online streamers never run out of entertainment to watch. With a multitude of regional languages and Hindi and international content presently gearing up for direct-to-OTT releases, the platform seems to have it all covered for consumers across age groups and languages. When the streaming service provides both original content and a sizable library of films and television episodes, it might be difficult to keep up with new releases every week. However, you need not worry at all because MySmartPrice will take care of everything for you.
May looks to be a wonderful month for Netflix subscribers overall thanks to a lineup of brand-new releases in a range of genres. If you appreciate romantic comedies and standard Bollywood masala films, the movie Tu Jhoothi Mai Makkar, featuring Bollywood heartthrob Ranbir Kapoor and Shraddha Kapoor, is guaranteed to catch your eye. Queen Charlotte: A Bridgerton Story will also be available on the platform, providing you with more British royalty-related entertainment. Of course, you may also enjoy non-English favourites like Three and Meter in Telugu, apart from One Night Stand, Black Night, and others.
Top Movies and Shows Releasing on Netflix in May
| | | |
| --- | --- | --- |
| Sl. No. | Movie/ Show Name | Release Date |
| 1 | Bleach: Arrancar: The Fierce Fight | May 1 |
| 2 | Demon Slayer: Kimetsu no Yaibe: Swordsmith | May 1 |
| 3 | Village Arc: Episode 4 | May 1 |
| 4 | Kung Fu Panda | May 1 |
| 5 | The Tourist | May 1 |
| 6 | Brokeback Mountain | May 1 |
| 7 | Seventh Son | May 1 |
| 8 | The Green Mile | May 1 |
| 9 | Love Village | May 2 |
| 10 | The Trailer | May 2 |
| 11 | Tu Jhoothi Mai Makkar | May 3 |
| 12 | Queen Charlotte: A Bridgerton Story | May 4 |
| 13 | The Emoji Movie | May 5 |
| 14 | THREE ( Telugu) | May 5 |
| 15 | Meter | May 5 |
| 16 | A Quiet Place | May 7 |
| 17 | Missing: Dead or Alive | May 10 |
| 18 | High Crimes | May 10 |
| 19 | One Night Stand | May 11 |
| 20 | Royalteen: Princess Margrethe | May 11 |
| 21 | Black Knight | May 12 |
| 22 | Queer Eye Season 7 | May 12 |
| 23 | The Mother | May 12 |
Ladies & Gentlemen, Jhoothis & Makkaars – here's your watchlist for May! pic.twitter.com/i22nNfJAoj

— Netflix India (@NetflixIndia) May 2, 2023
Tu Jhoothi Mai Makkar ( May 03)
Star Cast- Ranbir Kapoor, Shraddha Kapoor, Dimple Kapadia, and Boney Kapoor
IMDb Rating – 6.7/10
Genre- Romance Comedy
Language- Hindi
Directed by- Luv Ranjan
Produced by- Luv Films and T-Series Films
Tu Jhoothi, Main Makkar is Shraddha Kapoor and Ranbir Kapoor's first collaborative film. The movie is definitely making fans of both actors. It will also entertain fans who adore binge-watching Bollywood romantic comedies. The storyline includes romance, humour, issues that modern couples must face, the importance of families, friendship, and a classic Bollywood understanding of love.
The two main characters in the movie fall in love, but when things grow serious, the girl realises she's not ready for marriage and gets help terminating the relationship from a breakup agency. The main story then starts to reveal the twist. You won't discover the twist unless you see the Netflix film. The film dropped on Netflix on May 3.
Queen Charlotte: A Bridgerton Story (May 04)
Star Cast- India Amarteifio, Adjoa Andoh, and Michelle Fairley
IMDb Rating- To be Announced
Genre- Biography, History, and Drama
Language- English
Directed by – Tom Verica
Produced by- Nicholas Nardini
Young Charlotte (India Amarteifio), who is just beginning to understand her power and the meaning of love, is introduced in the first episode of the series. Fans will meet young Charlotte as she enters a tonne very dissimilar from the one shown in Bridgerton and begins her life-changing marriage with young King George (Corey Mylchreest). Charlotte is leading a social revolution that will affect the Bridgerton community for centuries, as befits a brave leader. Even though Queen Charlotte is focused on uncovering the past, it will also give viewers a glimpse into the Bridgerton clique's modern lives. The series will have six episodes and will drop on Netflix on May 4th.
Meter (May 05)
Star Cast- Kiran Abbavaram, Keshavdeepak Ballari
IMDb Rating- 8.2/10
Genre- Comedy, action, and Romance
Language- Telugu
Directed by- Ramesh Kaduri
Produced by- Chiranjeevi (Cherry) and Hemalatha Pedamallu
Ramesh Kaduri directed the comedy, action, and romance film Metre. Kiran Abbavaram plays the primary lead in the film. Sai Kartheek composed the soundtrack, while Venkat C. Dileep shot the movie and Karthika Srinivas edited it. Chiranjeevi (Cherry) and Hemalatha Pedamallu, working under the Clap Entertainment and Mythri Movie Makers banners, are the producers of the movie. The movie will be released on May 5.
Missing: Dead or Alive ( May 10)
In Missing: Dead or Alive, the newest Netflix documentary series to be launched on May 10, the terrifying world of missing person cases takes centre stage. This riveting series digs into the relentless efforts of the Criminal Investigations Division of the Richland County Sheriff's Department as they work through complex cases and race against time to get to the bottom of things. As it delves into these tragic cases, Missing: Dead or Alive promises to keep viewers on the edge of their seats. The series is ready to capture spectators with its heart-stopping adventure into the unknown, starting with a spine-chilling trailer and outstanding individuals working behind the scenes.
Black Knight (May 12)
Star Cast- JiseungCho,and SongSeung-heon
IMDb Rating- To be Announced
Genre- Action, Adventure, Sci-fi
Language- English
Directed by Ui Seok Cho
Produced by Ui Seok Cho
Black Knight is a sci-fi series set in the future. The year is 2071, and poisonous air pollution has ravaged the planet. Since only 1% of the population has survived, there is now a rigid social class. Due to the air pollution, they hardly ever leave their houses and when they do, they do it while wearing gas masks. For their necessities, citizens rely greatly on parcel delivery services. Will he become a knight or not, story revolves around that and the show will drop on May 12 on Netflix.
The Mother (May 12)
Star Cast- Jennifer Lopez and Paul Raci
IMDb Rating- to be Announced
Genre- Action Thriller
Language- English
Directed by- Niki Caro
Produced by Marc Evans
In The Mother, Jennifer Lopez is back in action and making it a family affair. The actress portrays a ruthless assassin who emerges from hiding to save the daughter she abandoned years earlier after she is taken hostage by sinister guys. She has a certain set of skills, so anyone who crosses her should beware. Netflix will start streaming the Niki Caro-directed movie on May 12.
So, tune in to watch your favourite movies and shows on Netflix on the mentioned dates, and do tell us what you feel about the story.
Watch out for this space for more such updates.