Highlights
Netflix announces a host of shows and movies for the first half of June
From Arnold to Chota Bheem, everything is on this list
The list caters to every mood of the viewers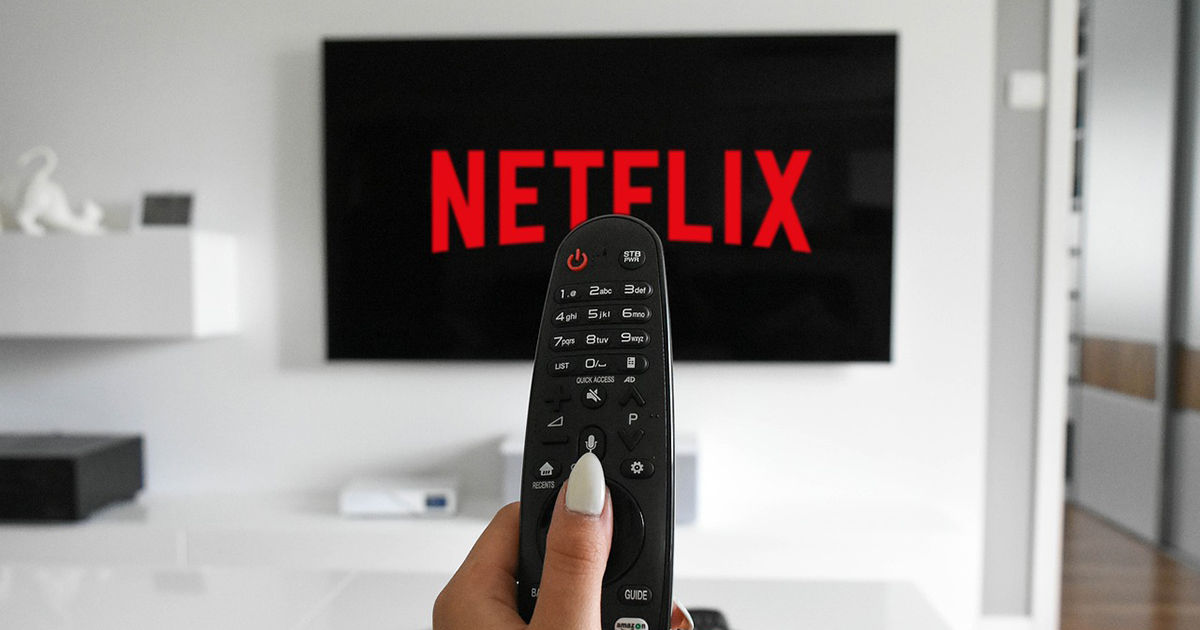 Online viewers never run out of stuff to watch thanks to Netflix, a global leader in streaming services. The site appears to have everything covered for users across age groups and languages with a wide range of regional languages, Hindi, and foreign material currently preparing for direct-to-OTT releases. It could be challenging to keep up with new releases every week when the streaming service offers both original content and a big archive of films and television programs. However, you don't need to worry since we are here to help.
With June around the corner, Netflix announced its long-awaited list of new arrivals, with movies, series, new seasons, and documentaries dropping on the platform. MySmartPrice has put together a compilation of some of these productions to add to next month's must-watch list.
Top Movies and Shows Releasing on Netflix in June
| | | |
| --- | --- | --- |
| Sl.No | Movie/Show Name | Release Date |
| 1 | A Beautiful Life | June 1 |
| 2 | Riverdale S7, Episode 10 | June 1 |
| 3 | The Forest | June 1 |
| 4 | War of the Worlds | June 1 |
| 5 | The Sum of All Fears | June 1 |
| 6 | Scoop | June 2 |
| 7 | Chota Bheem: S19 | June 2 |
| 8 | Love is Blind: Brazil S3 | June 7 |
| 9 | Arnold | June 7 |
| 10 | Never Have I Ever: S4 | June 8 |
| 11 | Riverdale S7: Episode 11 | June 8 |
| 12 | You Do you | June 9 |
| 13 | Assassin's Creed | June 10 |
| 14 | The Girl Next Door | June 10 |
| 15 | Our Planet II | June 14 |
| 16 | Get Out | June 15 |
| 17 | What Happens in Vegas | June 15 |
| 18 | Black Mirror: S6 | June 15 |
A Beautiful Life
Star Cast- Cristopher, Inga Ibsdotter Lilleaas, Christine Albeck Børge, Ardalan Esmaili, Sebastian Jessen and others
IMDb Rating – 6/10
Genre- Romance Drama Music
Language- Danish, Subtitle English
Directed by- Mehdi Avaz
Produced by- Netflix
Young fisherman Elliot possesses a remarkable singing voice by birth. His best friend, not he, is the one who dreams of being a singer. Elliot and his friend play together at a well-known music manager, Suzanne's birthday celebration. However, Elliot is the one who attracts everyone—even Suzanne.
Vincent Taylor, Suzanne's late husband, was a famous musician, and she is now a widow. Suzanne's relationship with her daughter Lilly has deteriorated since his passing. Suzanne begs Lilly to assist Elliot develop songs that will make him the next big star in order to aid Lilly in moving on. So, is it difficult to become a star, or are there obstacles? The movie revolves around these questions. The movie dropped on Netflix on June 1.
Scoop
Star Cast- Karishma Tanna, Mohd Zeeshan Ayyub, Harman Baweja
IMDb Rating – 7.7/10
Genre- Biography Crime  Drama
Language- Hindi
Directed by- Hansal Mehta
Produced by- Netflix
Jigna Vora's autobiographical book 'Behind the Bars in Byculla: My Days in Prison' is the basis on which the show is made. The protagonist of the tale is a journalist by the name of Jagurti Pathak.
She is an expert crime reporter who knows how to collect information from crime bosses and even the police force. Using her connections, Jagurti is able to interview crime boss Chhota Rajan. But when she is charged with killing Jaideb Sen, a fellow journalist, chaos ensues.
Her entire world crumbles when she discovers she is in prison. Some of the most ruthless offenders, including sharpshooters, bookies, and even underworld don Chhota Rajan, reside in the cell where she is locked. How she handles the difficulties and how "the truth is covertly suppressed" will be the main themes of the narrative. The show dropped on June 2.
Arnold
Star Cast- Arnold Schwarzenegger
IMDb Rating – TBA
Genre- Documentary Biography
Language- English
Directed by- NA
Produced by- Netflix
In this three-part documentary series, Arnold Schwarzenegger's journey from the Austrian countryside to the pinnacles of the American dream is detailed.
In a series of open interviews, Schwarzenegger discusses everything from his days lifting weights to his successes in Hollywood, his time serving as governor of California, and both the joys and turbulence of his family life in a story that fits his larger-than-life persona.
The series includes interviews with James Cameron, Danny DeVito, Jamie Lee Curtis, Sylvester Stallone, and others in addition to Arnold. The show will drop on June 7.
Never Have I Ever: S4
Star Cast- Maitreyi Ramakrishnan, Darren Barnet, Poorna Jagannathan, and Megan Suri
IMDb Rating – 7.8/10
Genre- Comedy Drama
Language- English
Directed by- Lang Fisher, Mindy Kaling
Produced by: Universal Television
According to the official summary of the show, Never Have I Ever is a coming-of-age comedy about the difficult life of a modern first-generation Indian American adolescent girl.
Devi, the show's protagonist, is preparing to graduate from high school and is looking forward to attending Princeton, therefore the teaser teases her wildest and most exciting adventure yet.
Devi Vishwakumar (Maitreyi Ramakrishnan) makes a final trip in the fourth and final season of Never Have I Ever: Senior Year. And part of that is checking off important items from her bucket list, like eventually having sex. The show will drop on June 8.
Black Mirror Season 6
Star Cast- Aaron Paul, Anjana Vasan, Annie Murphy, and Auden Thornton
IMDb Rating – 8.8/10( Based on earlier seasons)
Genre- Anthology
Language- English
Directed by- Charlie Brooker
Produced by- Broke and Bones
Amazing British anthology TV show Black Mirror has an intriguing premise. Make forecasts regarding the future of current events by using them as a starting point (such as the enormous popularity of TV talent shows and the impact of social media and cell phones on our lives).
Each episode delivers a distinct story with a different protagonist and focuses on a different theme. The program avoids analyzing any positive trends or components and instead takes a blatantly pessimistic, cynical approach to its issues, hence the name Black Mirror. However, the official synopsis is not out yet but the show will be based on such episodes. The show drops on June 15th.
So mark your calendar and tune in to watch your favourite shows and movies on Netflix and do tell us what you feel about the story.