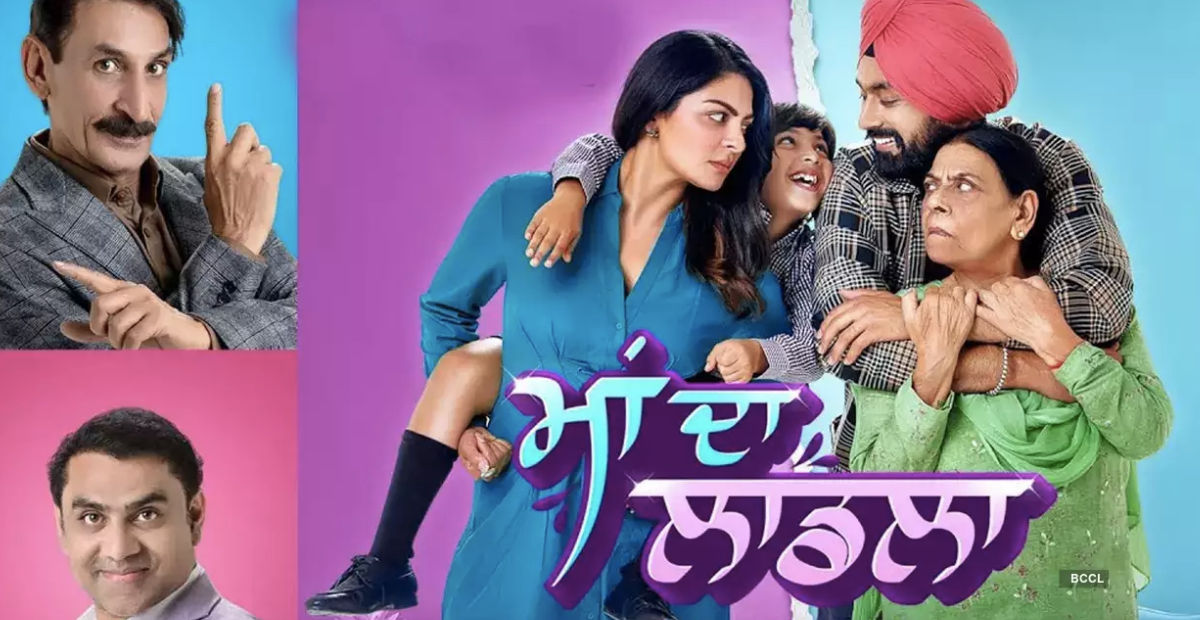 Punjabi movies are very popular on OTT platforms, with dozens regularly released across the different OTTs. There are love stories, mysteries, and more for everyone to watch. There are hundreds of options for you to choose from on different OTTs. Here are some new Punjabi movies on OTT
Latest Punjabi Movies on OTT
| | |
| --- | --- |
| Movie Name | OTT Release Date |
| Ranj | 6 January 2023 |
| Batch 2013 | 24 December 2022 |
| DJ Wale Babu | 16 December 2022 |
| Babe Di Full Kripa | 9 December 2022 |
| Maa da Ladla | 2 December 2022 |
Ranj
This is a dark story of a young Punjabi migrant who gets trapped in Delhi's existential world, where life in its brutal reality is exposed. This movie is an amazing take on the capital's underbelly, with all its interesting elements – 
IMDb rating – 7.1
Release Date – 6 January 2023 
Cast-Adesh Sidhu, Ekta Sodhi, Kuljeet Singh, Sukumar Tudu
Duration-1h 20 min
Genre-Drama
Director- Sunit Sinha
Where to Watch: Chaupal
Batch 2013
This story is the motivational tale of a young lad Nihal Singh, who goes from being an aimless boy to becoming a respected police officer, leading a special squad of cops under the name of "Batch 2013". A life-altering event makes this boy take charge of his life, and he ends up leading the police unit on a special mission. 
IMDb rating – 7.5
Release date-24 December 2022
Cast-Guri Billing, Preet Bhullar, Hashneen Chauhan, Hardeep Grewal, Lakha Lehri, Neeta Mohindra, Shubh Sandhu, Amratpal Singh, Manjit Singh, Sahib Singh. 
Duration-2h 34 min
Genre-Drama
Director-Hardeep Grewal
Where to Watch: Voot
Maa da Ladla 
This Indian Punjabi comedy movie has been directed by Uday Pratap Singh. The film was initially released on 16 September 2022 in India and America. In this story, we are introduced to 3 characters, Sehaj, Gora, and Kevin. Gora is a struggling actor, while Sehaj, a single mother, lives with Kevin, her son. Sehaj hires Gora to act as Kevin's father. Will things go according to plan? Or can something go wrong at the last minute? Watch the movie and find out. 
IMDb rating – 5.9
Release date – 2 December 2022
Cast – Tarsem Jassar, Neeru Bajwa, Iftikhar Thakur, Nirmal Rishi, Praveen Kumar Aawara, Naseem Vicky, Olivia McGuinness, Qaiser Piya, Zayyan Sacraine
Duration – 2h 20 min
Genre – Comedy, Drama
Director – Uday Pratap Singh
Where to Watch: Zee5
Also Read: New Telugu Movies to Watch on OTT – HIT 2, Butterfly, Masooda, and More
Babe Di Full Kripa
The phenomenon of fraud preachers and trickster babas is not new in India. There are dozens of such characters, fooling the innocent public and getting away with it. This movie too shows us a fraud preacher who cons his devotees by making them believe in superstitions, thereby playing with their sentiments. Will he be punished for his sinful deeds? Watch the movie and find out. 
IMDb rating – NA
Release Date – 9 December 2022. 
Cast-Gurchet Chitarkar, Daman Sandhu, Gurwinder Dhaliwal, Ammy Kaur
Duration – 1h 4 min
Genre-Drama
Director-Dilawar Sidhu
Where to Watch: Chaupal
DJ Wale Babu
How many youths leave the comfort of their village and find work in the city? There are scores of such individuals. However, for some, the experience is much more than they have bargained for. In this story, we are introduced to a village lad who goes to the city and meets the love of his life. Due to circumstances, he works as a DJ but lands in prison eventually. When he finally gets the situation under his control, he realizes he is just a politician's pawn. 
IMDb rating – 9.2
Release Date-16 December 2022
Cast-Vikas Mehta, Balwinder Bullet, Gulzaar Chhaniwala, Aashish Duggal, Mahi Gaur, Kushika Gupta, Urmila Kaushik, Joginder Kundu, Vaibhav Mehndiratta, Mukesh Tiwari, Ashish Nehra, Kk Taharpuriya, Harjeet Walia, Aatish Vashisht
Duration-2h 26 min
Genre-Action, Crime, Drama
Director – Mandeep Benipal
Where to Watch: Amazon Prime Video
Also Read: New Bollywood Movies on OTT with Release Dates [January 2023]: Vikram Vedha, Phone Bhoot, Mili, and More
That wraps it up for the Punjabi movies out on OTT. So which one will you watch first?
Also Read: New Malayalam Movies on OTT with Release Dates – Saudi Vellakka, Udal, Gold, and More