Highlights
Krafton launched the New State Mobile September month update (v0.9.53).
The new update has brought a new Ranked match where players can earn ranked points based on their performance in the mode.
The developers are trying to port PUBG PC maps to New State Mobile but it will take a while to implement them.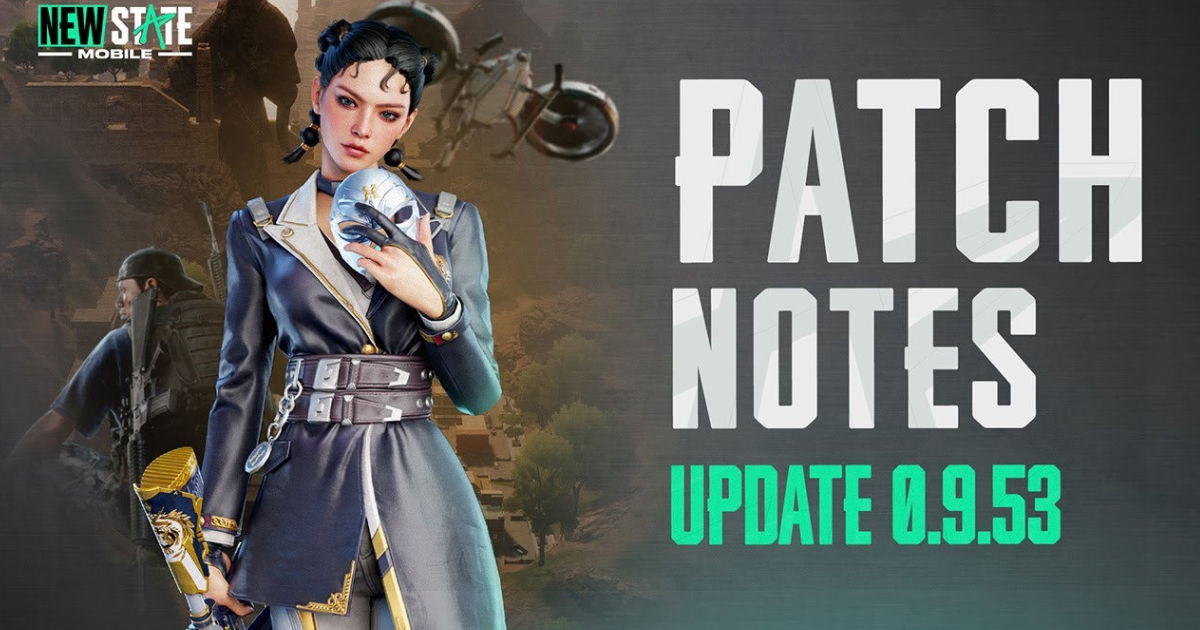 South Korean gaming giant Krafton launched the New State Mobile September update on September 21. The new update comes with loads of new content and changes including a new Ranked match, MP9 gun alongside the gun modifications.
It is nearly 2 years since New State Mobile release and the developers of the title will take feedback from the community to make the game better for everyone. Apart from releasing the patch notes, Krafton released a dev letter stating the changes that are made based on the community feedback collected globally.
Let us know what the latest update in New State Mobile has in store for us.
New State Mobile September Update (v 0.9.53) Patch Notes
Ranked DeathMatch Mode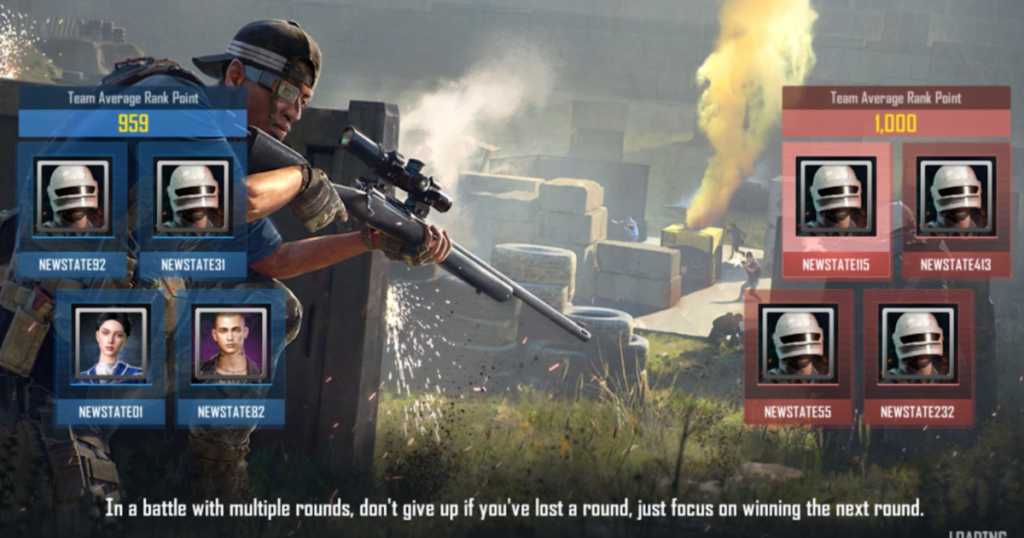 This is a new feature in Deathmatch mode, where players can test their skills while earning rank points based on their performance. Players can earn more ranked points by defending higher-ranked players. The average rank score of each team will be shown on the loading screen.
Ranked Deathmatch will be held on certain maps throughout the week and players can earn prestige coins and higher rewards like title at certain rank points at the end of the season.
Schedule
Maps of Ranked Match change every day.

Monday, Wednesday: Dead Rock RDM: 3 Teams, Underbridge RDM

Tuesday, Thursday: Arena RDM, Station TDM

Friday, Saturday, Sunday: Dead Rock RDM: 3 Teams, Arena RDM
New Weapon MP9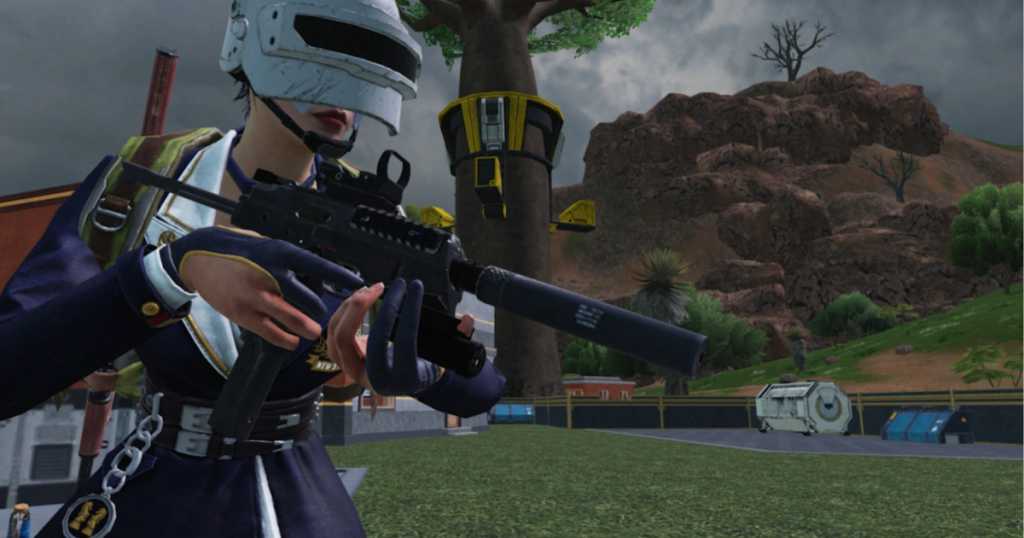 MP9 is a new SMG weapon which can be found on all maps and spawned in the battlefield.
Comes with a pre-attached suppressor which helps in reducing recoil and fast muzzle velocity.

Can be equipped with attachments like scope, magazine, and stock.

C1 Customization is the dedicated stock which

will increase vertical and horizontal recoil but decrease aiming speed.
Tommy Gun – Dedicated Extended Mag C2 Customization
As a C2 customization, an exclusive extended magazine can now be stocked to the Tommy Gun. It will boost magazine capacity from 30 to 75, as well as reload speed, but will eventually reduce magazine slot and recoil control.
Weapon Rebalance
Based on the gamer's feedback, the developers have rebalanced the weapons of the game which are listed below:
MP155 Ultima: The rate of fire for C1 Customization has been decreased by 40%, and damage decreased slightly

L85A3: Damage increased slightly

VSS: Muzzle velocity increased by 9%, damage improved

SL8: The vertical and horizontal recoil increased by 4%

MP5K: Fire rate increased by 3%, damage increased slightly

UMP45: Damage slightly decreased
Outgame Updates
Gamers can now report others for negative behaviour after the end of the match. To do so, tap on the Report button from the profile or from the career result screen. A new feature in the report menu allows players to report other players for Inappropriate Player Nicknames.
An Overview of New State Dev Letter September 2023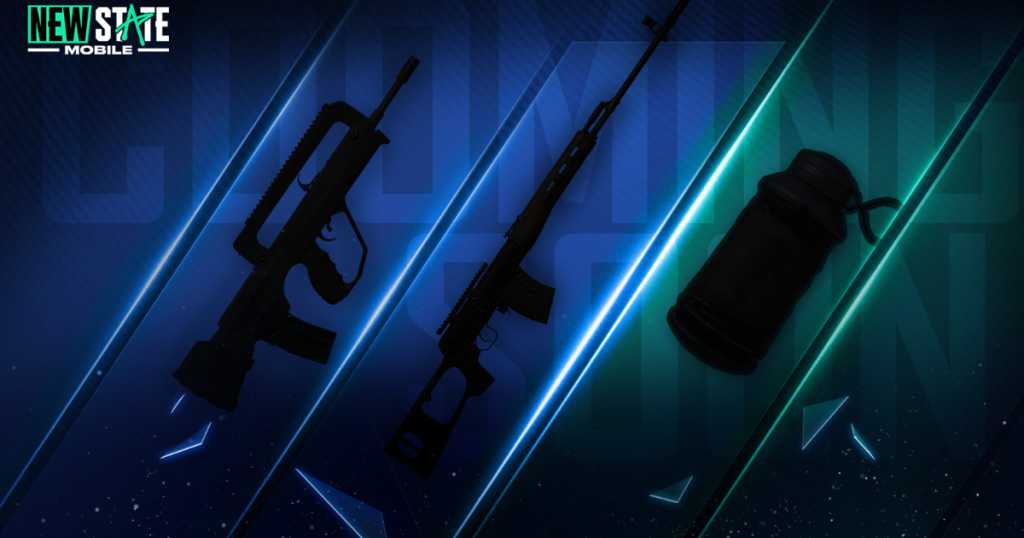 The developers have been trying to bring PUBG PC items to New State Mobile and with the September update, MP9 has been added to the game. Krafton has confirmed to add the AR firearm 'FAMAS', the DMR firearm 'Dragunov', and the throwable weapon 'Blue Zone Grenade' in future updates. Aside from these PC PUBG items, other New State original components, like as customization options, are quite likely to be added to these legacy guns.
The developers are now mainly focusing on the matchmaking environment as Lagna's selection is being reduced due to issues with the matchmaking pool. They have promised to make progress in porting PUBG PC maps like Vikendi, Erangel and Sanhok once the matchmaking issue is resolved.
The extreme mode will be introduced again soon with time-limited openings. Akinta Bounty Royale is bidding farewell to the game as most of the general player base neglects to play it. The development team is now working on a new BR mode that will be revealed in early updates next year. This new mode, set on a new BR map, promises a casual yet thoroughly fun encounter that dwarfs Bounty Royale in scale and inventiveness. More details will be unveiled during the November update.
To know more, read the Dev letter linked here.
Also Read: Internal Emails Reveal Microsoft Xbox's PC Game Streaming Plans
MSP Gaming is the gaming arm of MySmartPrice. We are a one-stop destination for everything gaming. Join our community for regular tournaments and stay updated about the gaming ecosystem – https://bit.ly/msp_gaming_community