Highlights
Krafton has rolled out a new update for New State Mobile on 22 June 2023 with new changes, additions and more.
The notable addition in the latest update is the Dead Rock map, a 4v4v4 battle in Round Deathmatch mode where three teams will battle each other.
The L85A3 C2 modification will receive a special suppressor upgrade. The suppressor, which can be equipped in the muzzle slot, increases damage to the C2.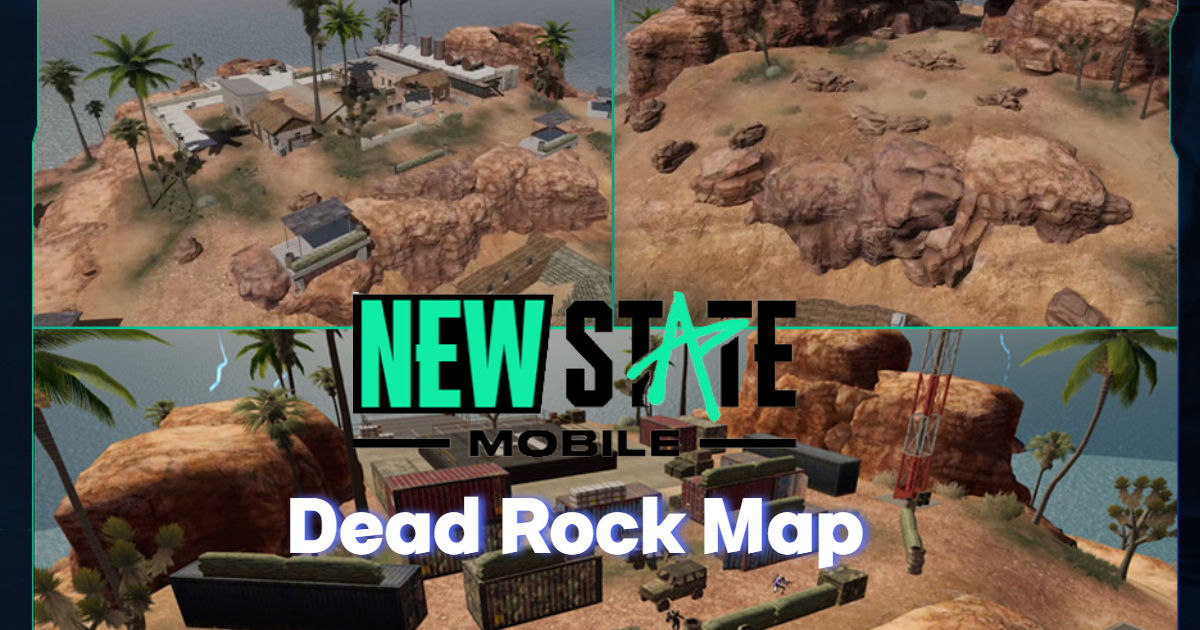 The developers of New State Mobile, Krafton INC, have rolled out the June Month update for the game on 22 June. The New State Mobile June update (v0.9.50) comes with new weapon customizations, gameplay updates, gunplay updates, and other features including a new map called 'Dead Rock,' a 4v4v4 (3-squad) Round Deathmatch mode.
Dead Rock is a 3-team RDM mode map in which three squads of four players battle within a shrinking combat area. Unlike existing deathmatch arenas where two opposing teams compete, Dead Rock forces players to adapt to a more diverse set of conditions. There will be four rounds in total and the first team that wins two rounds will be the winner of that match.
Also Read: PlayStation 6 and Next-Gen Xbox to Launch in 2028 According to Microsoft-Activision FTC Trial Documents
New State Mobile Adds New Dead Rock Map to the Game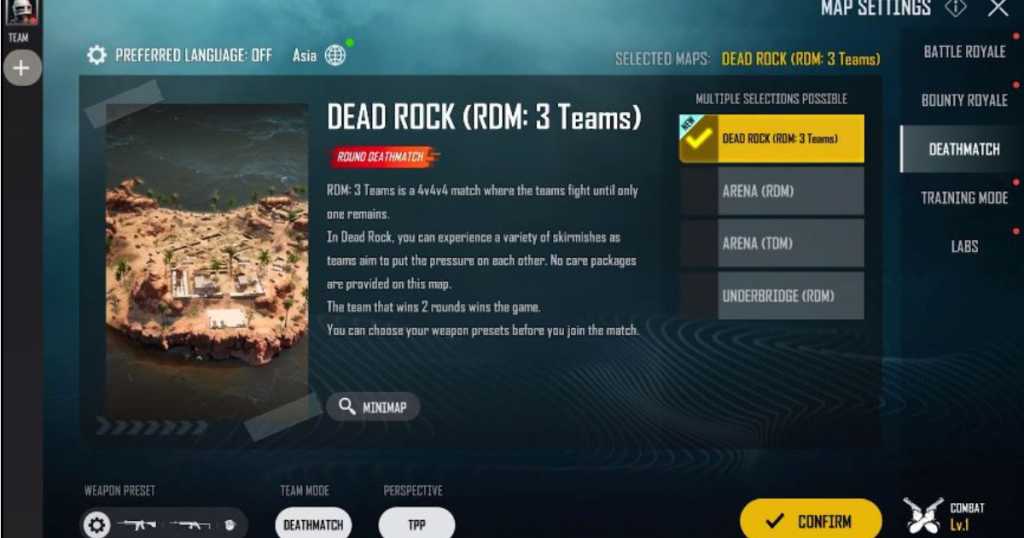 Before the game begins, each squad is randomly assigned to one of the three starting places. Every starting point has a distinct concept and set of characteristics. While waiting for the game to start, each beginning location has a detour on the back side that a team can exploit to sneak into other spawning sites. A marker indicates where the other squads will spawn.
Players will enter the Dead Rock, RDM mode with their selected weapon in the Deathmatch preset window. Moreover, players will additionally receive a grenade, two smoke grenades, and two poison grenades per round, although care packages will not be provided in this mode. Dead Rock's developers have scheduled a series of celebratory events in which winners will get a variety of gifts, including exclusive titles.
The new RDM – DEAD ROCK is available!
You can also check out the new customization, and LEGENDARY VEHICLE SKIN!🏎️
Find out what's more to come in June patchnotes!

📝Read the full patch noteshttps://t.co/fAoNGSRX7e#NEWSTATEMOBILE #PATCHNOTES pic.twitter.com/GU7mwre55E

— NEW STATE MOBILE (@NEWSTATEMOBILE) June 22, 2023
Furthermore, the assault rifle L85A3 now has a new customization option known as the "Dedicated Suppressor." This customization enhances damage and silencing effects, but it also increases vertical and horizontal recoil slightly. In addition, the recoil control for the "MG5" light machine gun has been tweaked to reduce recoil when utilising the "Dedicated Extended Mag" introduced in the previous update.
The June update to NEW STATE MOBILE includes significant improvements to legendary vehicle skins. Players can now modify their legendary vehicle skins, similar to legendary weapons and outfits, to improve their appearance and enable colour changes. Driving and boost effects have also been implemented, and players can call their legendary vehicles from the Starting Island. Tokens for legendary vehicle skin upgrades can be acquired through Lucky Spin or Crates by obtaining legendary vehicles that players already own.

This update also brings in Ace League which was introduced in the April update. This season's Ace League is only open to players with tier scores of 3000 points or higher (Diamond V). The preliminary round will be held from 8 July to 14 July, with the main event taking place on 15-16 July, with each day consisting of two hours of furious gameplay.
Finally, a new function called "Hide Helmet" has been put into effect, which allows players to hide their character's helmet. When this option is enabled, the player's personal perspective will no longer reveal the helmet they are wearing, but other users will still be able to see it from their perspective.
For a detailed view of patch notes, visit the official website by clicking here.
Also Read: E3 2024 and 2025 Reportedly Cancelled; Is it Ever Coming Back?