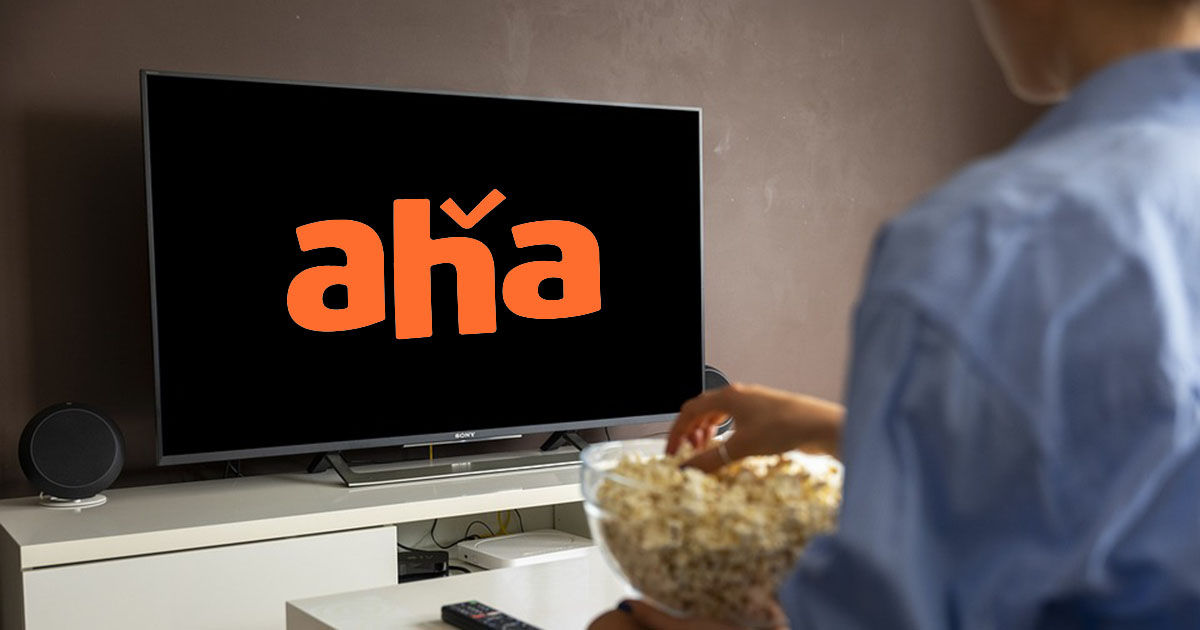 Aha is the only OTT concentrating exclusively on releasing Tamil and Telugu content. These two South Indian languages' respective film industries churn out mind-blowing content month after month, year after year. Landmark releases in these two languages have been on Aha this past year. Let us look at the new Telugu and Tamil releases that premiered on Aha, and how they performed among the audiences. 
New Telugu and Tamil Movies on Aha
| | | | |
| --- | --- | --- | --- |
| Movie Name | IMDb Rating | OTT Release Date | Language |
| Driver Jamuna | 8.2 | 20th January 2023 | Tamil |
| Udanpaal | 7 | 30th December 2022 | Tamil |
| Masooda | 7.7 | 21st December 2022 | Telugu |
| Intinti Ramayanam | 7.1 | 16th December 2022 | Telugu |
| Rathasaatchi | 8.1 | 9th December 2022 | Tamil |
| Urvasivo Rakshasivo | 6.7 | 9th December 2022 | Telugu |
| Crazy Fellow | 8.3 | 3rd December 2022 | Telugu |
| 1996 Dharmapuri | 6.4 | 2nd December 2022 | Telugu |
| Miral | 8.1 | 2nd December 2022 | Tamil |
Driver Jamuna
The plot of the movie revolves around Jamuna (Aishwarya Rajesh), who is a cab driver who looks after her paralyzed mother (Sriranjani). Meanwhile, a group of goons is on their way to kill an ex-minister (Aadukalam Naren). When their car breaks down, and they book a call taxi, Aishwarya picks them up.
IMDb rating – 8.2
Where to watch- Aha Video
Cast – Abarnathi, Charlie, Dheena
Driver Jamuna Release Date – 20th January 2023
Udanpaal
Brother and Sister, Paraman and Kanmani are struggling to make ends meet and are angry when their father Vinayakam suggests selling their house. However, when they hear of his untimely death, they become greedily fixated on the compensation the government will provide them. But fate takes another turn when the situation becomes both funny and tragic.
IMDb rating – 6.9
Where to watch- Aha Video
Cast – Gayathrie and Abarnathi
Udanpaal Release Date – 30th December 2022
Masooda
Masooda is a horror drama movie directed by Sai Kiran, based on the story of Gopi (Thiruveer), a very timid and shy software engineer. Gopi falls in love with his colleague Minni (Kavya Kalyan Ram) but never dares to speak with her. In the meantime, Neelam, a music teacher in Gopi's neighborhood who is separated from her husband, lives with her daughter Bandhavi Sridhar (Nazia Haasan). Neelam finds it difficult to move on but perseveres.
IMDb rating – 7.7
Where to watch- Aha Video
Cast – Thiruveer, Karthik Adusumilli, Kavya Kalyanram
Masooda Release Date – 21st December 2022
Intinti Ramayanam
Intinti Ramayanam is a story about a close-knit family who live in Karimnagar. However, when problems and conflict arise, the family starts to doubt one another as the hidden ambitions and motivations of each member come to surface, causing a domino effect.
IMDb rating – TBA
Cast – Naresh Vijaya Krishna, Rahul Ramakrishna, Navya Swamy, Surabhi Prabhavathi, Chevella Ravi, Jeevan, Radhika, Steven Madhu, Kavitha Srirangam, Gangavva, Anji Mama, and Anji
Intinti Ramayanami OTT Release date – 16 December 2022
Urvasivo Rakshasivo
Rakesh Sashi is the director of this romantic comedy. This story introduces us to an orthodox middle-class IT employee who falls in love with his trendy colleague. Things go as planned, and they get intimate too. However, things start falling apart once he expresses his love for her. Will she be lost forever? Or will love prevail? Watch this movie and find out. 
IMDb rating – 6.7
Cast – Anu Emmanuel, Vennela Kishore, Sunil, Allu Sirish
Urvasivo Rakshasivo release date – 9 December 2022
Also Read: New Telugu Movies to Watch on OTT
Rathasaatchi
This movie is set in the 1980s and opens with a scene of landlords abusing their labourers, treating them inhumanely. Appu is a gold medallist who gets introduced to a person who is trying hard to free his people from slavery. Along with other members of his outfit, Thee, Appu spreads the communist ideology amongst the villagers and other villages so the peasants can rebel against their landlords. Everything seems hunky, except when an arrogant cop assumes command to rid Tamil Nadu of Naxalites. What happens next? Watch the movie and find out. 
IMDb rating – 8.1
Cast – Kanna Ravi, Kumaravel, Mimmo, Vinoth Munna, O.A.K. Sunder, Charles Vinoth
Rathasaatchi release date –  9 December 2022
Crazy Fellow 
This Telugu-language romantic action movie is the debut directorial venture of Phani Krishna Siriki and has been produced by Sri Sathya Sai Arts. Music has been composed by RR Dhruvan. The story follows a youth called Abhiram, who creates a dating profile app hoping to meet a girl. He soon matches with someone and falls for her, despite her being a total stranger, without meeting even once. Soon, tiny misunderstandings and quirks of fate take his love story into unknown territory – something more than he had expected. 
IMDb rating – 8.3
Cast – Digangana Suryavanshi, Aadi, Mirnaa, Vinodhini Vaidyanathan
Crazy Fellow release date – 3 December 2022
Miral
This 2022 Tamil slasher movie marks the directorial debut of M Sakthivel, who is also the writer. G Dilli Babu has produced the movie under the banner of Axess Film Factory. This is a slasher film with an elaborate storyline. Rama and Hari are a young couple who seem to have it all – romance, a lovely home, and a sensitive child. However, things aren't as they seem. Rama has crippling anxiety and disturbing visions, and Hari instructs their 10-year-old child to take care of the mother. To rid themselves of various issues, the family pilgrimage to a temple in Rama's village. On the way back, certain occurrences take place that shapes the movie's plot. 
IMDb rating – 8.1
Cast – Vani Bhojan, K.S. Ravikumar, Bharath Srinivasan, Meera Krishnan, Rajkumar,Kaavya Arivumani,Arjai,Naren Balaji,Master Ankit. M Sakthivel is the director of the movie. 
Miral Release Date – 2 December 2022
Also Read: New Tamil Movies on OTT with Release Dates
1996 Dharmapuri
In this story we meet Hanumantha Rao, the Sarpanch of Dharmapuri. He has a foster child called Suri, who falls for a girl called Malli. Unfortunately, Malli's mother doesn't like Suri and disapproves of him. She seeks the intervention of Laxmi Rajyam Patel. Will the sarpanch help the lovers or will he play by the rules? Watch this movie and find out. 
IMDb rating – TBA
Cast -Vijayakanth, Raai Laxmi, Raj Kapoor, Vijayakumar, Manivannan, Bobby, M.S Bhaskar, Aparna Devi, Janardhan, Naga Mahesh, Kalyan Shankar, and Gagan Vihari. 
Release Date- 2 December 2022
That rounds off the new Tamil and Telugu movies on Aha. So which one will you watch first?