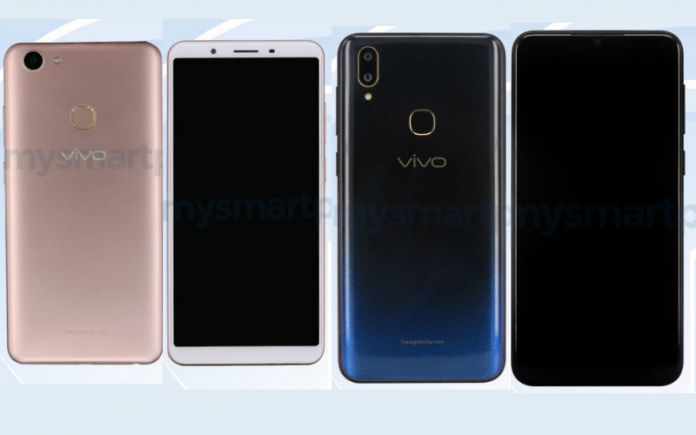 Two new Vivo smartphones have appeared on the TENAA site, and it looks like these two models have received certification from the Chinese authority. These Vivo smartphones don't have a name yet but are referred to as V1731CA and V1813BA. TENAA site also provided with some information o what could be expected from the two Vivo smartphones.
Although despite whatever info about the two phones are gathered, there's still no news as to which models these could be. That apart, there's date of release or a list of full specifications of the phone. Only minimal details such as that of the battery, screen dimensions and the fact that it's an Android phone. However, let's explore whatever little information we have on the phones as of now.
Vivo V1731CA, V1813BA
Beginning with the Vivo V1731CA, TENAA lists this model as an Android phone with certification remarks suggesting CDMA capabilities in the phone along with GSM support with Dual sim capabilities. The operating system is, and the smartphone offers TD-LTE/LTE/FDD/TD support. There is a 5.99-inch screen with dimensions of 155.87x75x7.8 listed on the site as well as a 3285mAh battery is expected to come with the Vivo V1731CA.
Also Read: Vivo V9 Pro vs Vivo V9 vs Vivo V9 Youth: What's the Difference in Price in India, Features, Specs
The other model V1813BA has a similar certification with the remarks suggesting SCDMA/WCDMA/cdma2000/CDMA. This phone too comes with dual sim features and supports TD-LTE/LTE FDD/TD. On to other specifications, the Vivo V1813BA a larger screen compared to the V1731CA, with TENAA site stating it has a 6.3-inch display. The dimensions are about 155.97×75.63×8.1, and the operating system is Android. The Vivo V1813BA boasts a 3240mAh battery as well.
So that's all we have on the two new Vivo smartphones so far. But it is the general expectation that once the certification process concludes, we could get to know more about these smartphones from Vivo. For now, with the current info, we cannot predict what category of phones it might be. Although judging by the battery capacity alone, it could be mid-range smartphones, but this is pure speculation. Stay tuned as we will post more information as soon as something else about these phones could be found.