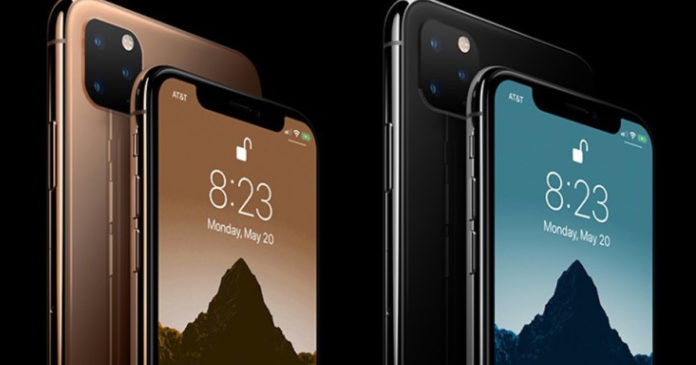 Rumors about the next iPhone lineup have already started showing up on the rumor mill. The latest one comes from Barclays analyst, Blayne Curtis and his team of associates. Curtis has shared his expectation for the coming generations of iPhones while also listing out the features that will be retained from the current lineup.
Upcoming iPhone XR To Have 4GB of RAM
According to the report based on Curtis's analysis published by MacRumors, the upcoming iPhone models would be pretty much similar to the existing ones. However, they may ditch the 3D Touch and add another lens in the rear camera setup. To recall, the iPhone XR (review) was the first phone to come without 3D Touch that debuted on iPhones with the iPhone 6S. Another bit shared by Curtis hints at increased RAM capacity for the upcoming iPhone XR. The new model could launch with 4GB of RAM.
iPhone 2020 Models May Come With 3D Camera, 5G Connectivity, and More
Curtis further explains that the iPhone 2020 lineup could finally see the company bringing the successor to the compact iPhone SE. He says that the iPhone SE 2020 would most likely have hardware similar to the iPhone 8. It is likely to launch at the beginning of 2020. As for other iPhones that are expected to enter the scene next year, Curtis expects them to come with a slew of upgrades.
He says that the iPhone 2020 lineup might debut with a 3D camera, 5G connectivity support, OLED display, and upgraded Touch ID. Although nothing concrete has been hinted by the company yet, Curtis expects these features to be part of the iPhone 2020 models. The report further suggests that Apple could use an ultrasonic In-display sensor for its next iPhone lineup, which will enable users to unlock the phone by tapping anywhere on the screen instead of just one spot. To recall, Apple introduced Face ID with its iPhone X 2018, so it may still be a part of the new iPhones alongside In-display fingerprint sensor.
As is the case with every leak or report, we must take it with a pinch of salt. The launch of the next iPhone lineup is still several months away. We will soon see more information showing up on the rumors charts, which will give us more insight into the next-gen iPhones. All the reports will come to rest once Apple makes the devices official next year.
What's your take on the latest report? Do you think Apple would include features expected by Curtis? Share your thoughts with us in the comments below.