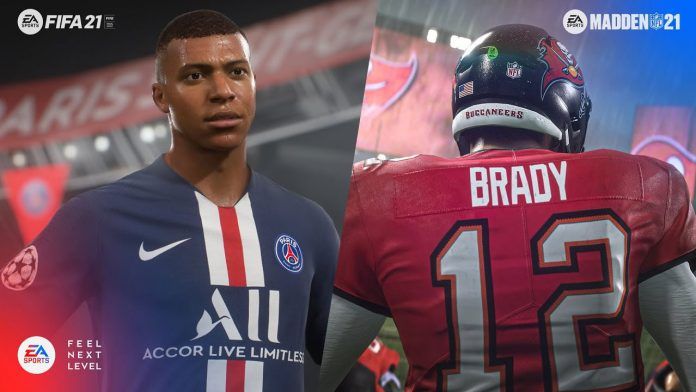 Next-generation consoles, PS5 and Xbox arrive in a couple of weeks. A lot of new games, however, are set to arrive later. The latest to join this roster are Madden NFL 21 and FIFA 21, which will be skipping the console launch day releases and arriving a bit later, on December 4th.
EA is promising free upgrades to users that buy physical copies of the NFL 21 and/or FIFA 21. Called "Dual Entitlement" this upgrade promotion will give users free upgrades to the next-gen versions of the game, on the PS5 and Xbox Series consoles.
EA made the launch announcement of their annual sports titles in a tweet:
Buy Now. Get Next Gen Madden NFL 21 Free.

Upgrade to PS5 or Xbox Series X/S for FREE*. And carry your MUT, Franchise modes, and Yard progress across generations.
https://t.co/uWw4N6O0jN

*Conditions apply. pic.twitter.com/YTuWjjg0Lq

— Madden NFL 21 (@EAMaddenNFL) October 27, 2020
The upgrades will also let players carry over their progress, says EA's website. Players will have to contact EA to request their upgrades.
The Dual Entitlement promotion will last until the release of Madden NFL 22 and FIFA 22. The initial offer from EA let the users claim the upgrade only until the end of 2020. However, since then, EA has extended it, giving players nearly a year to get their games upgraded for PS5 and Xbox Series.
These upgrades will come with next-gen enhancements, of course, including faster load times. The PS5 version of the game will also use the DualSense controller's new haptic feedback. We recently got an inside look into this tech with the DualSense teardown.
On the other hand, competitor title NBA 2K seems to be taking a different approach. 2K Sports will not be giving a free upgrade to current-gen version owners. Additionally, if players want to own both, current-gen and next-gen versions, the only way to do so is by spending $100 on the Mamba Forever special edition.
It will be about three weeks before PS5 and Xbox Series console owners can play the EA Sports titles on their new consoles. Cyberpunk 2077 is also releasing in December now, with the release delayed once again. Meanwhile, Xbox's crown jewel, Halo Infinite, won't show up until 2021.
When are you planning on getting your next-gen consoles? Let us know!