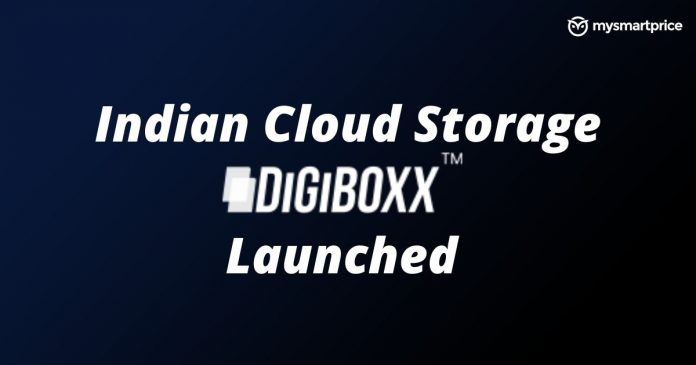 Under the Atmanirbhar Bharat initiative, NITI Aayog today launched Digiboxx, a data storage and management platform. Digiboxx is India's first homegrown Digital Asset Management Platform. With Digiboxx, one can easily store and collaborate with their digital assets, such as files, photographs, sensitive collateral, and more. Digiboxx also offers the Instashare feature that lets a user share large files with anyone by using just an email. The service is available for individuals, SMBs, and enterprises. Desktop, smartphone, and tablet users can enjoy Digiboxx on their devices.
Digiboxx Plans: Features and Prices
Users can get 20GB of storage for free, with 2GB of file size limit without any charge. The free version will be available for a single user, and will also offer Gmail integration, SSL security, Real-time collaboration, and Web preview.
Users can subscribe for paid plans as well on a monthly as well as yearly basis. The paid plans make an individual eligible for 5TB of storage along with a 10GB of file size limit. The monthly plan for an individual will cost Rs. 30, while the price for the yearly plan is Rs. 360.
NITI Aayog is also introducing a plan for SMBs that allows a business to add up to 500 users. The monthly plans for SMBs cost Rs. 999, while the price for the yearly plan is Rs. 11,988. This plan offers 50TB of cloud storage with a 10GB file size limit. This plan also offers automated backups, along with the ability to set file share expiry.
There is also a plan for enterprises that lets businesses add more than 501 users. Businesses can also customize this plan as per their requirement. However, there is no file size limit for this plan.
Digiboxx Features
Key features of Digiboxx include on-demand, real-time access, and editing. With these features, users can update their digital assets on-the-go from their smartphone or personal computers. The website says that user data such as files, photos, or collateral is absolutely secure on the platform. The user data will be governed by Indian law – the provisions of the Personal Data Protection (PDP) bill, which is specifically aimed at the protection of data.
Users can also use metadata for easy searches on Digiboxx. Additionally, users can also partition their digital assets into sections, create labels, filters, and keep important assets on top. It also offers cross-functional and external sharing, which lets SMBs and enterprises share their assets with internal teams as well as clients. SMBs and enterprises can also incorporate Digiboxx into the brand website/page.
It can also help in creating multiple custom workflows for multiple brands, track brand asset performance, and, much more. It also offers the Instashare feature that lets a user share large files with anyone by using just an email. Though a user can only send files up to 2GB and these files will stay on DigiBoxx for 45 days.
To use Digiboxx, users will have to create an account through their website, Android app, or iOS app. What do you think about India's first homegrown Digital Asset Management platform? Have you signed up yet on Digiboxx? Do let us know in the comments below.
Thanks for reading till the end of this article. For more such informative and exclusive tech content, like our Facebook page