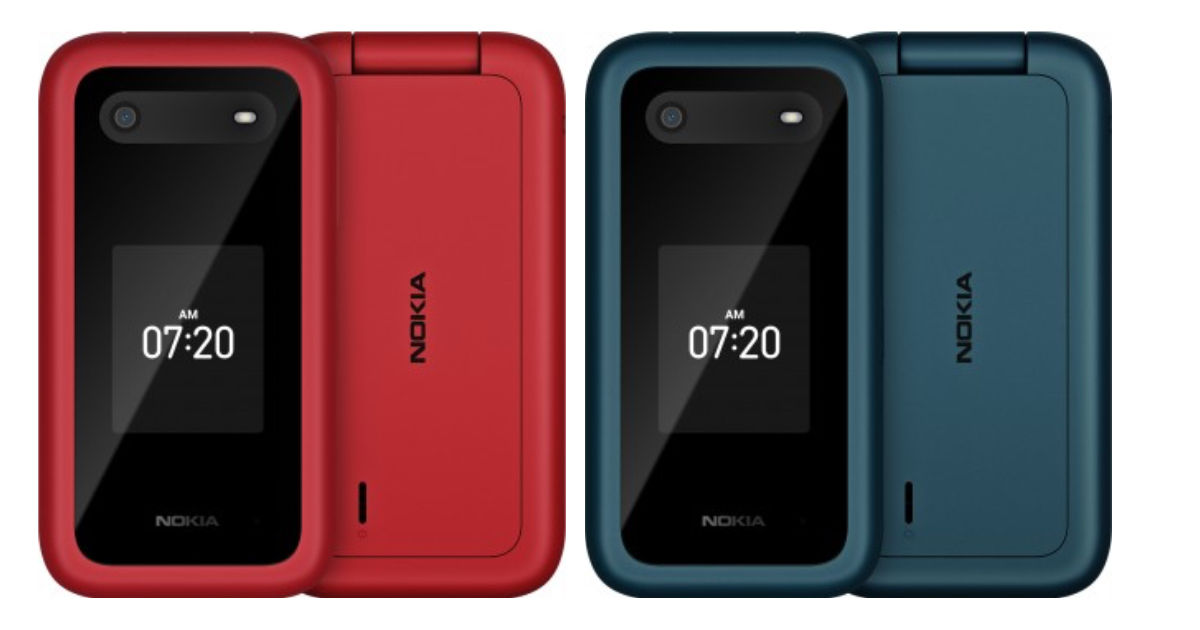 Nokia 2780 Flip has been officially launched. HMD Global, the parent company of Nokia, has launched its new feature phone in the US. The 2780 Flip is, more or less, a better version of the Nokia 2760 Flip. The feature phone's key upgrades include support for FM radio and two new colours. The 2780 Flip has two screens. As the name suggests, the device is a flip phone. However, it does not have a foldable screen but comes with the traditional half-screen-half-keyboard design. The clamshell phone still comes with two displays — one on the inside and one on the outside.
The feature phone is likely to arrive soon in India. HMD Global has not confirmed any details about the launch yet. Meanwhile, let's take a look at the Nokia 2780 Flip price, specifications and other details.
Nokia 2780 Flip Price and Specifications
The Nokia 2780 Flip has been launched in the US for 89.99, which is roughly Rs 7,400. It comes with 4GB of RAM and 512GB of internal storage. The device is also available in two new colours — Red and Blue. It will go on sale in the US starting November 15.
In terms of specifications, the 2780 Flip has a 2.7-inch TFT display on the inside. The outer screen is 1.77-inch diagonally tall. There is a 5MP camera above the cover display with fixed focus and an LED flash.
Under the hood, there is a Qualcomm Snapdragon 215 SoC. The same chipset is found in the JioPhone Next budget smartphone in India. It is a quad-core CPU with a peak clock speed of 1.3GHz. Obviously, the 2780 Flip does not support 5G and instead comes with VoLTE support. The feature phone also supports Real-Time Texting (RTT), which allows users to send messages while on the call.
There is support for storage expansion on top of the 512GB memory. Users can use a microSD card slot to add up to 32GB of external storage. The phone packs a 1450mAh removable battery. Nokia claims that the phone can offer up to 18 days of standby time when on a 4G connection. The device also supports Bluetooth 4.2, Hearing Aid Compatibility M4/T4, GPS/ A-GPS and 802.11 b/g/n (2.4GHz). It comes with a USB Type-C port at the bottom.
Users can store up to 1000 contacts on the device. The 2780 Flip phone runs KaiOS 3.1 out of the box. It comes with a T9 keyboard and a single speaker. The device weighs about 131.2 grams.
As mentioned above, the 2780 Flip could launch soon in India. It is expected to arrive later this year for a slightly lower price tag. HMD Global could announce the India launch details in the coming weeks. We will share more details as and when available.