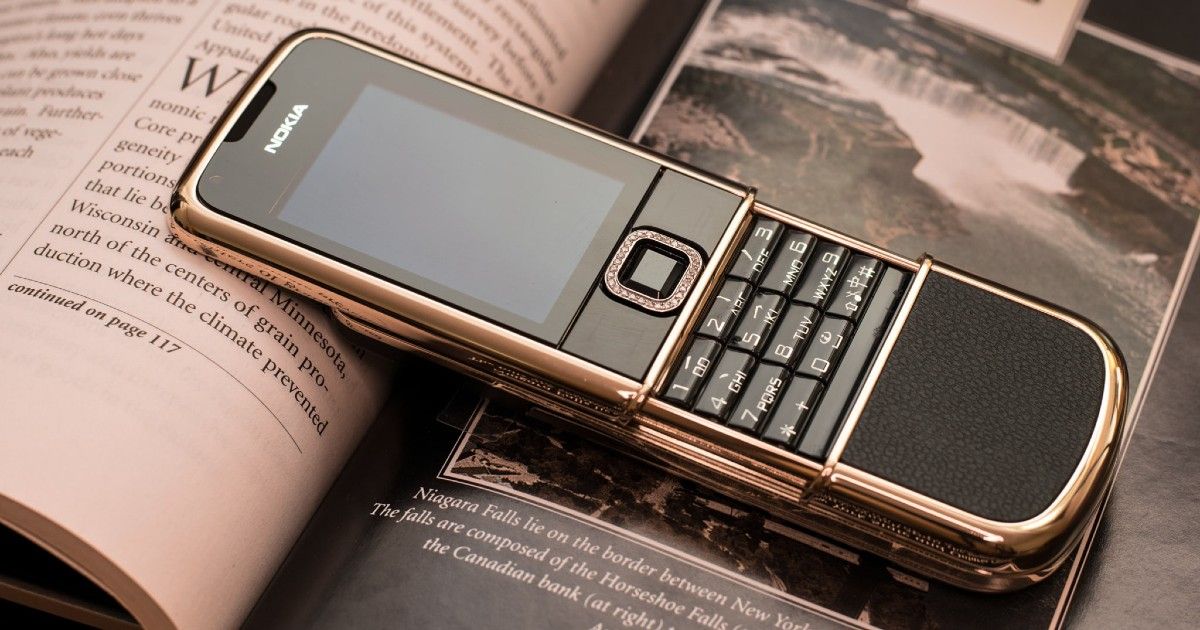 HMD Global is seemingly set to tap into the nostalgia quotient of the Nokia brand yet again, with reports suggesting that the brand licensee of Finnish technology company Nokia will launch two new feature phones with updated specifications and features in the coming weeks. The new devices will reportedly be the Nokia 6300 and a take on Nokia's premium 8000 series mobile phones, and among other features, will come with 4G connectivity. Minute details about both the devices remain unclear at the moment, but going by reports, the Nokia 6300 and the Nokia 8000 series' reincarnated versions will likely feature designs similar to what they sported more than a decade ago.
The Nokia 6300 was a reputed mid-range premium mobile phone in the previous decade, which offered the appeal of a minimalistic stainless steel finish, a 2-megapixel camera and other features that were sufficient for 2006. The Nokia 8000 series, meanwhile, was a highly premium offering from the brand. Devices under this lineup featured slide-out alphanumeric keypads, and offered exquisite build quality that represented the equivalent of today's flagship phones. Nokia also ran a successful ultra-premium line of mobile phones under the 8000 series, which offered features such as gold plating and embedded precious stones on the devices.
In their new avatars, the Nokia 6300 is expected to feature 4G connectivity, and may feature better front and rear cameras as well. It is not clear if Nokia will have the new phones running on KaiOS or any other proprietary platforms. Basic app support, coupled with old-school arcade games like the iconic 'Snake' by Nokia may also be a part of the offering. The Nokia 8000 series is also expected to come with similar features, and if done right, both the devices may make for interesting second phones to own for new generation smartphone users.
Nokia has largely remained a bit-part player in the smartphone industry since its return, and has failed to break into the market dominance of Apple, Samsung and Chinese OEMs. While its launches with the renewed version of the Nokia 3310 and the more recent Nokia 5310 have been of some interest, they have so far not managed to lift the Nokia brand back to their lofty market position that they enjoyed, before the realm of touchscreen phones, Android and iOS took over.