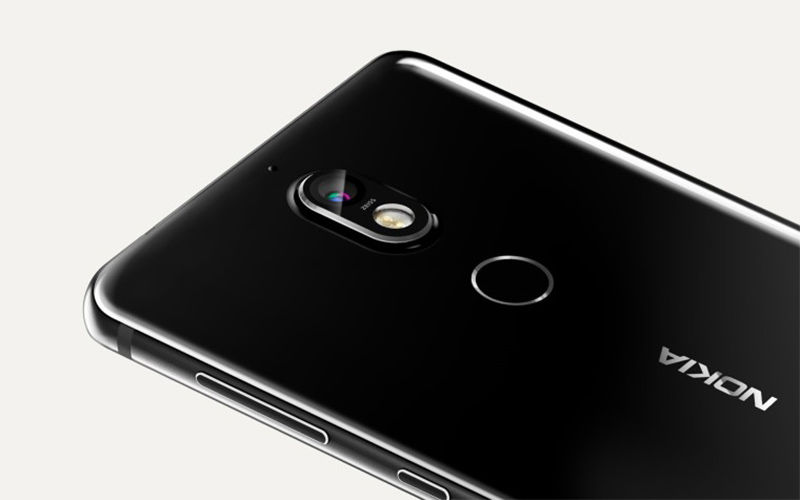 The Nokia 7.1 is expected to be an upgraded variant of the Nokia 7 Plus (review) that is going to be launched alongside the Nokia 7.1 Plus. The smartphone might be priced at a competitive range for a lot of buyers, which means that such a device can also be launched in India, where price/performance smartphones are popular. However, there is just a single variant of the Nokia 7.1 listed along with its pricing details, but there is a possibility that a top-tier model might also be launched. In the latest reveal, the pricing of the upcoming Nokia 7.1 smartphone has been tipped. Check out the details.
Nokia 7.1 To Cost 399 Euros
According to Roland Quandt, a reporter at WinFuture, who's also had 15 years of experience writing for the German publication, has stated that the price of the Nokia 7.1 is 399 Euros. This brings the estimated pricing of the smartphone to somewhere around Rs. 33,623 for the 4GB RAM + 64GB internal storage model.
Nokia 7.1 (4/64GB) Blue or Steel, 399 Euro. No Plus in that name.

— Roland Quandt (@rquandt) September 28, 2018
Obviously, the same device getting launched in a different country is not going to feature the same price tag, especially in India, so HMD Global will have to make confirmation of this when the price/performance handset is landing here. Our guess is that the Nokia 7.1 is expected to be priced cheaper than the aforementioned estimated pricing because devices sold in Europe are generally more expensive than other regions.
Also Read: Alleged Nokia 7.1 Plus aka X7 Image Highlighting 3-step Assembly Leaked in China Revealing Key Details
Nokia 7.1: Launch Timeline
Both the Nokia 7.1 and the Nokia 7.1 Plus are expected to be launched on October 4, 2018. With this launch, we expect HMD Global to drop the price of the Nokia 7 Plus, making it more affordable for a lot of buyers out there. Keep in mind that the Nokia 7 Plus is still a strong contender of the mid-range smartphone category and a price cut means that it might get sold in a higher number of units. After all, featuring a Snapdragon 660 underneath the hood of a premium-built smartphone is not going to make it a slouch when it comes to performance, so we will be looking forward to a price cut.
Nokia 7.1: Specifications, Features
The Nokia 7.1 is expected to be smaller than the Nokia 7.1 Plus when it comes to screen size, but it will feature the same IPS LCD technology and a taller display. While the exact screen size has not been leaked, the Nokia 7.1 is expected to sport a 5.2-inch display. However, the highlight of the device is that it is expected to be powered by a Snapdragon 710.
As most of you know, the Snapdragon 710 is the latest chipset belonging to Qualcomm's smartphone SoC series that closes the performance gap between the Snapdragon 845 and the Snapdragon 660. What this means is that the Nokia 7.1 will be able to deliver performance that is nearly equivalent to that of a flagship smartphone but it will provide the buyer with a cheaper price tag to experience these features and higher levels of performance.
Also Read: Nokia 7.1 and 7.1 Plus (X7) to Reportedly Sport Snapdragon 710 SOC; Launch Could be on October 4?
Additionally, you will get 4GB of RAM along with 64GB of internal storage that will be expandable using a microSD card slot. The Nokia 7.1 will also feature a dual-camera at the back that could provide 2x optical zoom support. We also believe that the Nokia 7.1 will be a member of the Android One smartphone family, so it will be running a clean UI. On top of that, it will provide timely security and software updates in order to optimize performance and remove bugs as quickly as possible.
HMD Global might also release a 6GB RAM version in the future, but we will be updating you when we have more information. Also, if we are lucky, the smartphone will be running Android 9 Pie right off the bat.
While you're reading this, you can check out the latest Nokia 7.1 Plus renders, showing the smartphone from all angles.