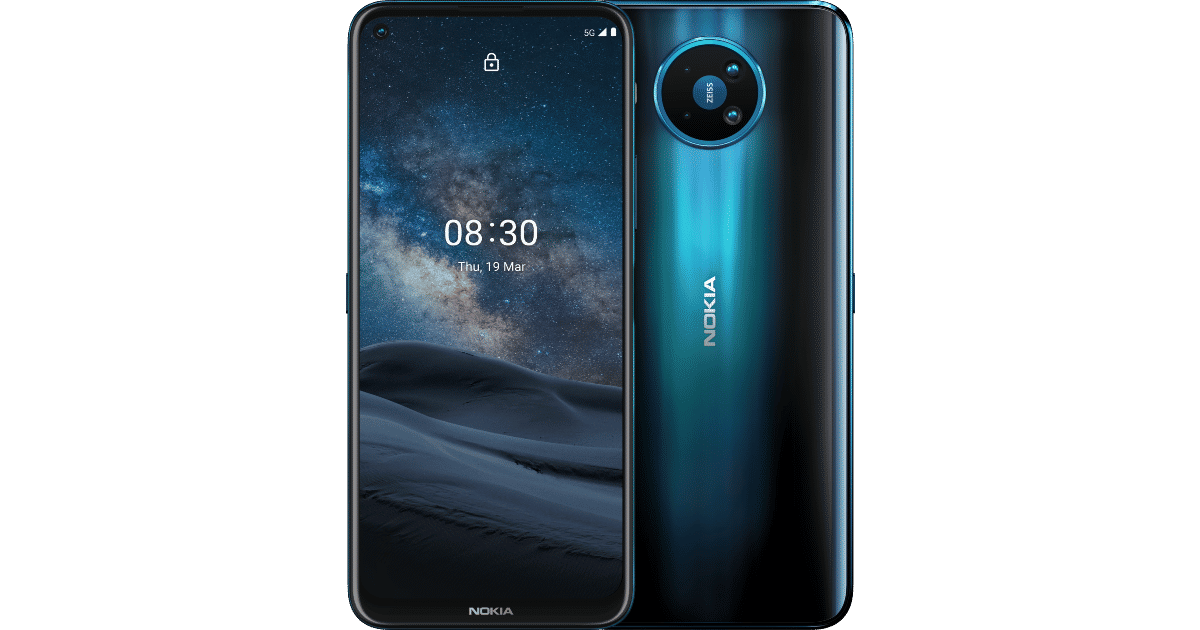 Smartphone maker HMD Global is working on a new affordable flagship device under the Nokia brand. A new report suggests that the company is working on an update to the Nokia 8.3 5G. Though the exact launch dates of the device aren't clear at the moment, it will have powerful camera specifications, even if the processor is slightly below the flagship class. The report also says that the phone will not be launched as the Nokia 8.4 5G, and may be called the Nokia G10 instead. This is likely because HMD changed the naming convention for its smartphones recently.
Nokia 8.3 5G successor specs and features
According to the reports, the Nokia 8.3 5G will run on the Snapdragon 775 chipset from Qualcomm and will sport a penta-cam setup on the back. The primary camera will have 108MP resolution, though it's unclear which sensor the company will use. If recent devices from Xiaomi and Realme are an indicator, it wouldn't be surprising if Nokia also chooses Samsung's new 108MP sensor.
It's also worth noting that the Snapdragon 775 chipset hasn't been announced by Qualcomm yet. The processor is expected to be an update to the Snapdragon 765G, one of Qualcomm's gaming chipsets. That means that the Snapdragon 775 may also be better tuned for gaming on mobile phones.
Further, the report also says that the Nokia G10 will have a 6.5 inch QHD+ display with the company's PureDisplay V4 technology. It is also expected to support 120Hz refresh rate and will likely be powered by a 5000 mAh battery.
Nokia 8.3 5G successor launch date and price
As mentioned earlier, there is no word on when the phone will be launched in India, or even in global markets. The report suggests that Nokia is aiming for the second half of 2021, which means the phone will face quite a bit of competition. Competitors like Xiaomi and Realme have already launched mid-ranged flagships through the Redmi Note 10 Pro Max and the Realme X7 series.
The price point for the phone isn't clear either, but given what the competition has to offer, it won't be surprising if Nokia chooses a sub-Rs. 30,000 price tag as well.