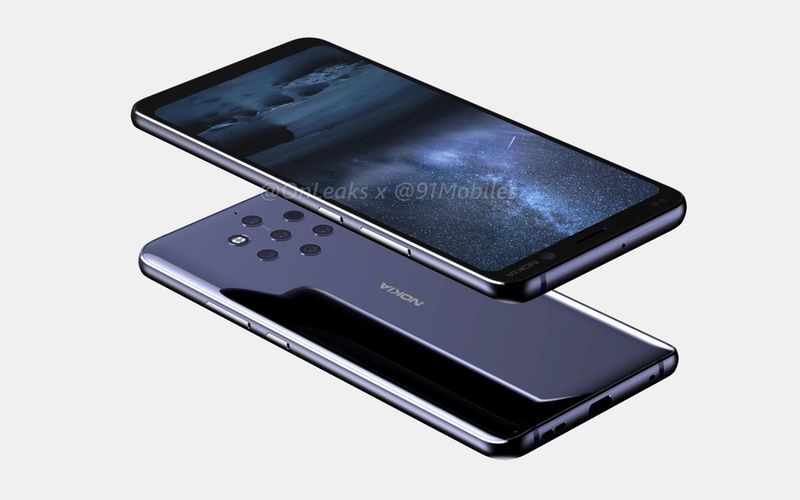 The first smartphone to offer a penta-camera setup at the rear is close to being officially announced. This isn't too surprising considering the recent onslaught of leaks surrounding this smartphone. According to 91mobiles, HMD Global is going to hold an event in Dubai by the end of this month to officially unveil the Nokia 9 PureView to the world. This is expected to be followed by the release of this smartphone in India sometime in February. Furthermore, the brand will release quite a few other smartphones in the country alongside it.
This report falls in line with previous rumors which have also suggested a similar launch schedule. If this is indeed the case, we can't wait to get our hands on one of these to see if five rear cameras really make enough of a difference. A new leak does give us some hope in this regard, as one of the functions of this penta-camera setup would be to improve low-light photography.
Nokia 9 PureView To Feature Computational Photography from Light
A US-based startup called Light has been working on a "computational photography" concept which makes use a five-camera array to collect 10 times the light a traditional smartphone camera does. Light explains that it has a dedicated software pipeline that works on multiple platforms and is capable of fusing 5,10, and even 50 images. If the new rumors are to be believed, the Zeiss optics lenses on the Nokia 9 PureView will also feature this computational photography tech from Light.
The use of this technology on the upcoming Nokia handset is likely as it sounds a lot like what we have seen in the recently leaked video of this phone. The video in question also reveals quite a few of the 9 PureView's specs. Surprisingly, this phone is still powered by a Snapdragon 845 chipset and not a Snapdragon 855. The storage configuration of this phone is comprised of 6GB of RAM paired with 128GB of storage.
The display of this smartphone measures in at 5.99-inch. This is a 2K resolution display that even supports HDR10 content. Furthermore, it will be the first Nokia smartphone to offer an in-display fingerprint scanner. Out of the box, the phone will run stock Android 9.0 Pie. The exact battery capacity is not known, but we know that it will charge over a USB Type-C port, and will even support Qi wireless charging.