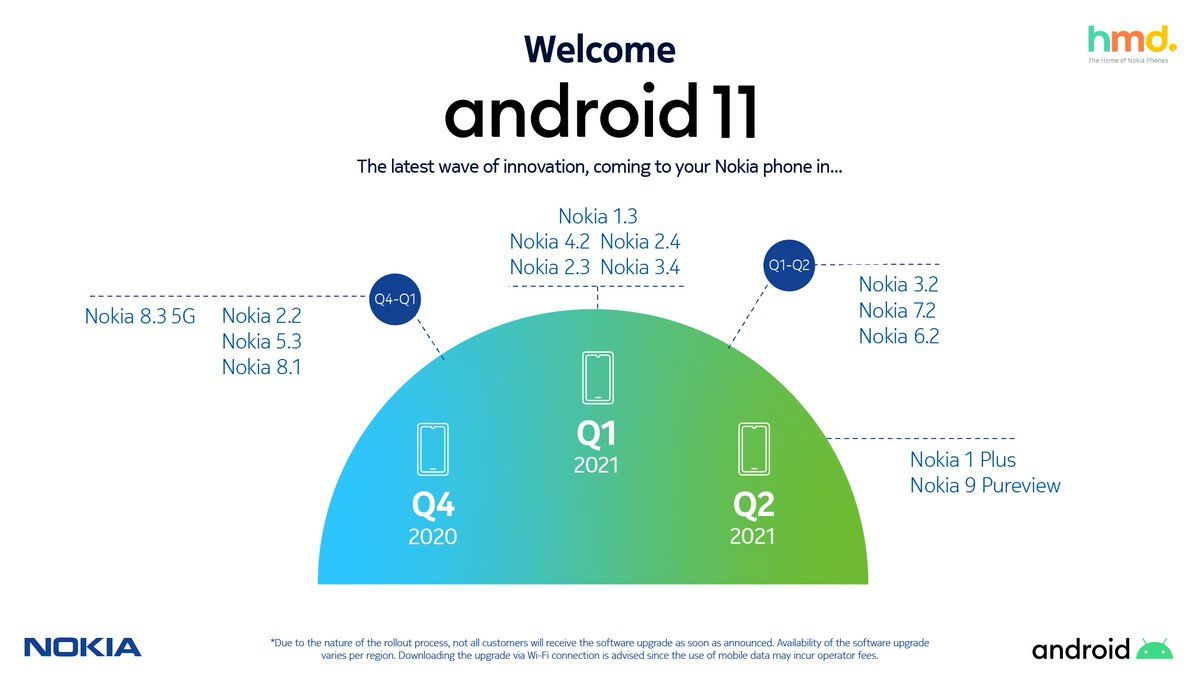 Ever since HMD Global 're-launched' Nokia into the smartphone segment, one of their USPs has been the presence of a clean, stock Android Experience. That, in turn, has also allowed them to be one of the fastest and most reliable when it comes to Android version upgrades to their phones. This year, however, we have already seen the likes of Oneplus, Realme and OPPO jump on the Android 11 bandwagon almost at the same time as Google released it. And it was about time that we heard some news from HMD Global about this. Well, that is exactly what we got today, with HMD teasing an elaborate roadmap for its devices getting the Android 11 treatment.
Nokia's Android 11 Update Roadmap
As per the roadmap, the rollout of Android 11 to Nokia phones will start in 2020 itself, with the first wave of rollout spanning from Q4 2020 to Q1 2021. The Nokia 8.3 5G will be one of the first ones to receive it. If you haven't heard of this phone yet, that's because it's yet to launch in some major markets like India. However, if you're a James Bond fan, you'll be getting to see this phone in 'action' pretty soon. Also a part of this first batch rollout are HMD's other latest launches, the Nokia 2.2, Nokia 5.3 and Nokia 8.1.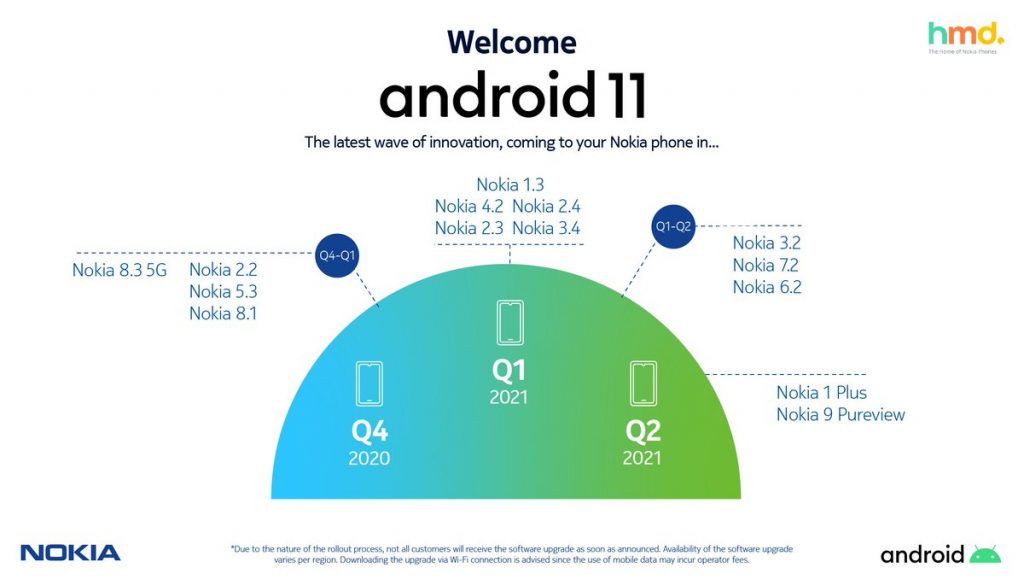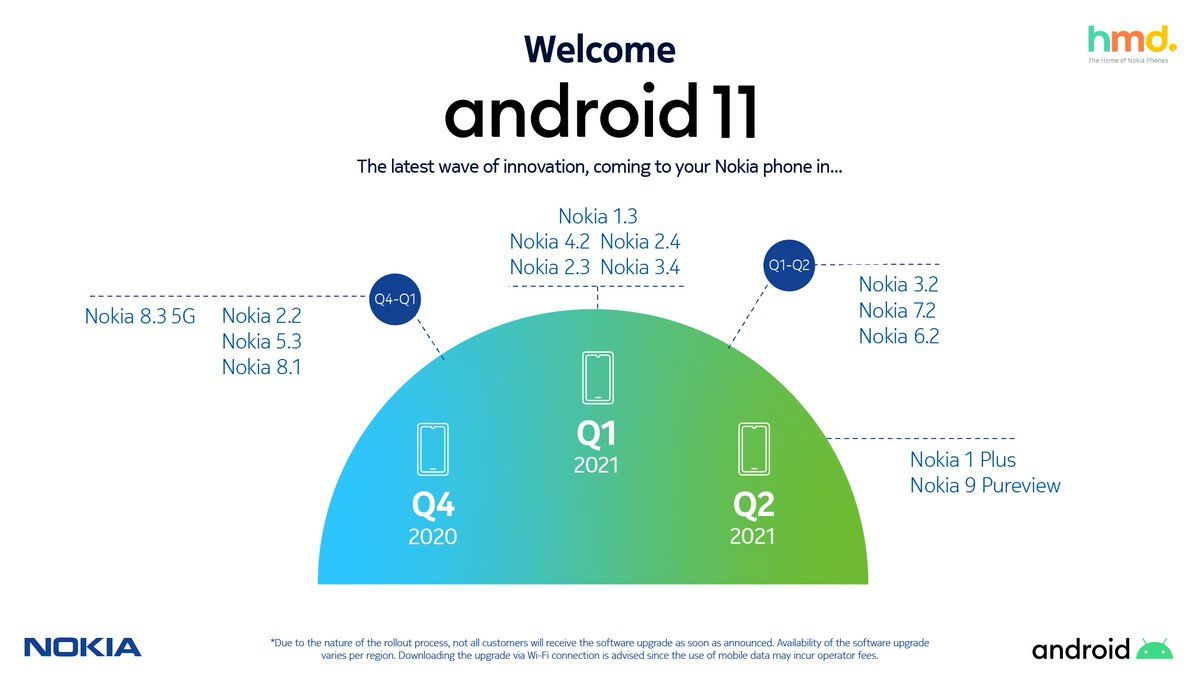 In Q1 2021 (i.e. Jan-Mar 2021), a lot of budget Nokia devices will be getting their Android 11 updates. These devices include Nokia 1.3, Nokia 2.3, Nokia 2.4, Nokia 3.4 and Nokia 4.2. Yeah, I'm as confused as you are reading all those numbers together. Someone needs to fix the naming scheme at HMD. Coming back to the roadmap though, somewhere between Q1 and Q2 2021 (that's Jan- Jun), Nokia 3.2, 6.2 and 7.2 owners will get an Android update notification on their devices. And finally, Q2 2021 will see Nokia 9 Pureview and Nokia 1 Plus get their Android 11 updates. Feels like a Math class already, right?
How to get the Android 11 update on your phone?
If you own one of these Nokia devices and you don't get an upgrade right at the beginning of the promised quarter, don't worry. These upgrades are generally rolled out in stages, with some regions receiving them before the others. All you have to do from your end is don't turn off automatic checking for system updates and keep your phone connected to a good WiFi when the day comes. If there are any other questions you have, you can leave them in the comment box below or get in touch with us at our social handles.