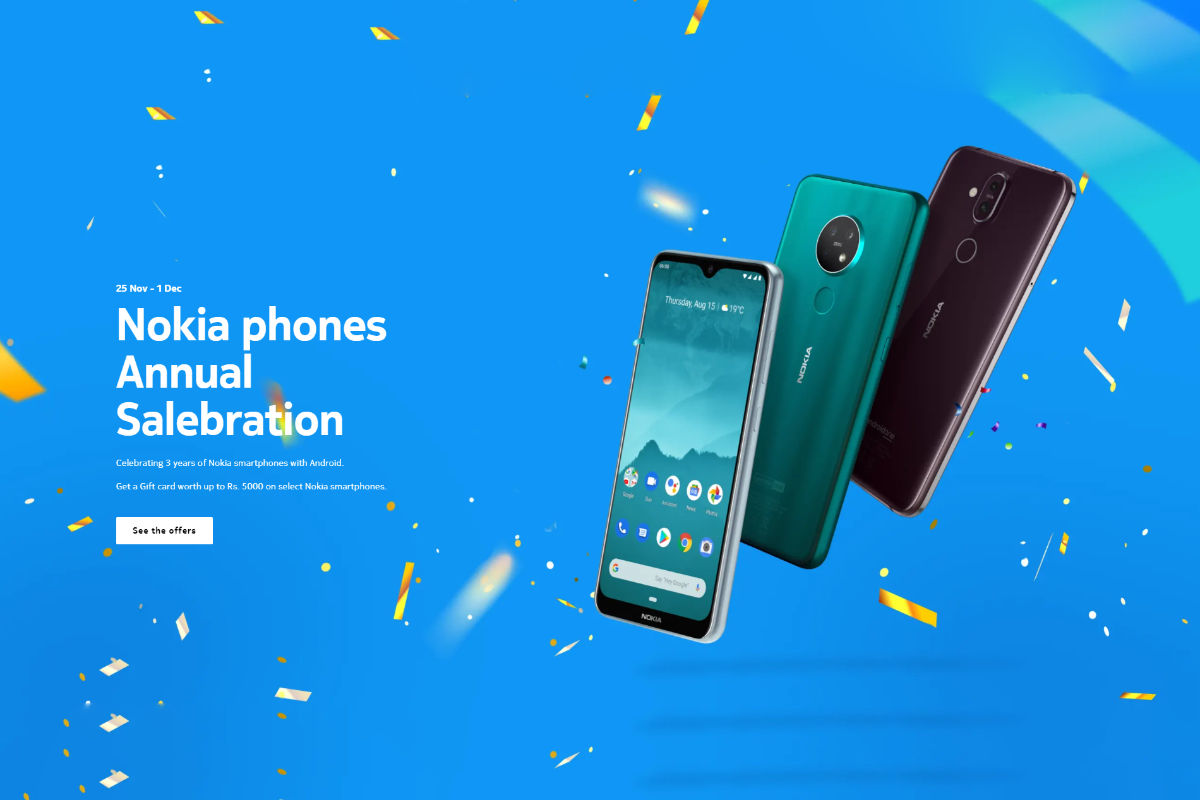 While Black Friday shopping season is mostly popular in the western countries, the massive shopping phenomena has been spreading across the globe for the past couple of years. And now, it seems to have reached the India market, courtesy of the Finnish smartphone maker, Nokia. The brand is offering Black Friday deals on its smartphone in India, through its official online store.
While you might be expecting Nokia to offer its smartphones at discounted prices, Nokia has taken a slightly different route. The brand, instead of offering discounts on its mobile phones, is offering gift cards ranging from INR 2,000 to INR 5,000 depending upon the smartphone you buy. You can use then use the gift card on the brand's online store to avail discounts on your next purchase.
Nokia is offering gift cards of three denominations – INR 2,000, INR 4,000, and INR 5,000. The brand is offering a gift card worth INR 5,000 on four of its models – Nokia 7.2 (4GB), Nokia 7.2 (6GB), Nokia 6.1 Plus, and Nokia 5.1 Plus. Then comes the Nokia 6.2, which is the only smartphone that is being offered with a gift card worth INR 4,000. The remaining smartphones in the sale, the Nokia 8.1, Nokia 4.2, Nokia 3.1 Plus, Nokia 3.2 (3GB), Nokia 3.2 (2GB), Nokia 2.2 (3GB), and Nokia 2.2 (2GB) are being offered with a gift card worth INR 2,000.
While these are high-value gift cards, I don't think that consumers will get a worthy benefit out of them since not many people would want to buy another smartphone from the brand anytime soon. Even if you would want to use the gift card to purchase accessories for the smartphone you bought, Nokia doesn't have an extensive range of add-ons for its devices. Anyway, it is worth appreciating that Nokia is at least offering some benefits with its devices on the occasion of Black Friday while no other brand is bringing such offers.