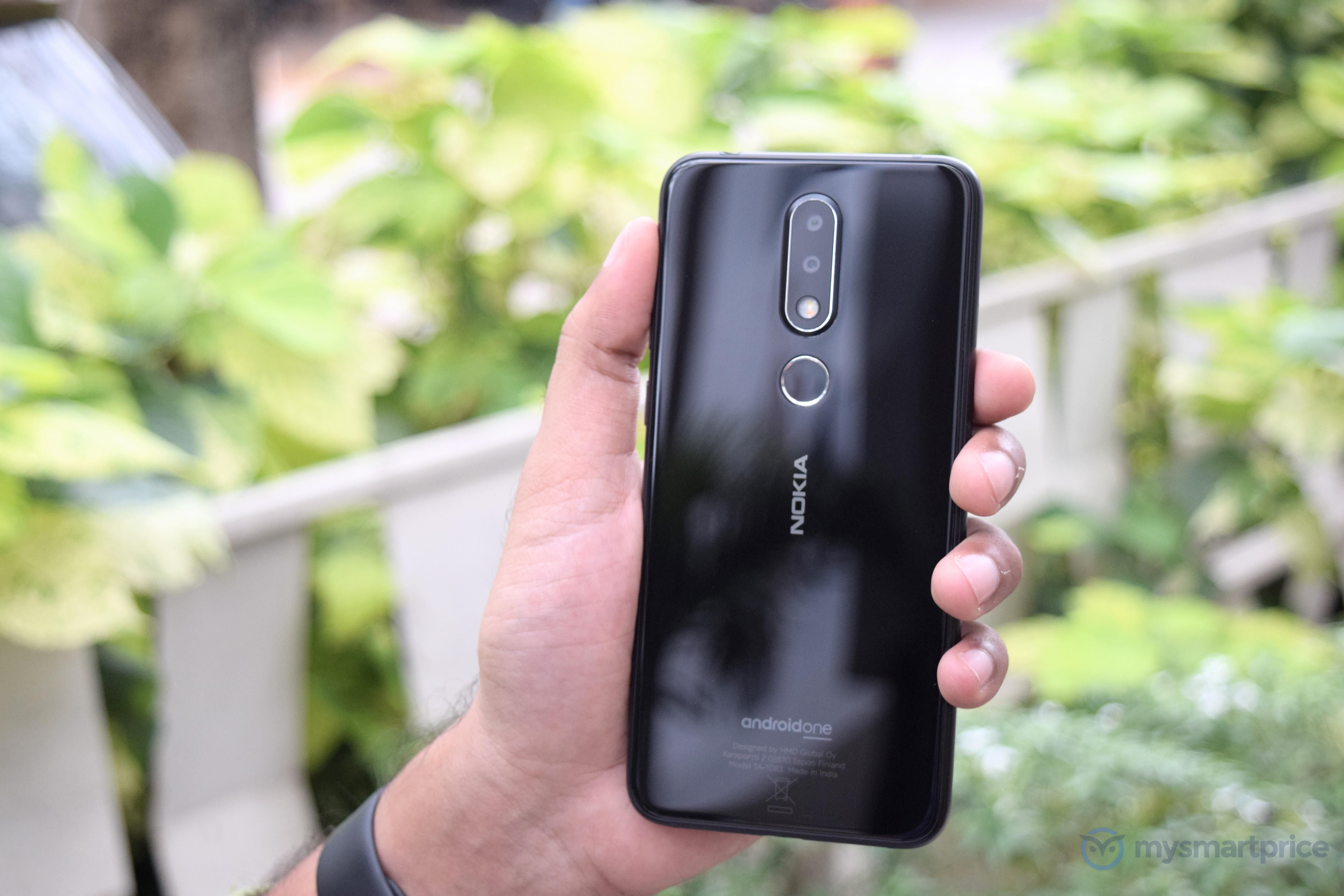 Most folks tend to keep using the same phone for at least a few years before upgrading. This makes receiving timely software updates that much more important. Well, Nokia seems to be doing well for itself in this regard as a new report from Counterpoint Research has found the Finnish brand to have 96 percent of its smartphones shipped in the last year to be on Android 9.0 Pie. According to Counterpoint's report, Samsung takes second place with 86 percent of its phones on Android Pie, with brands such as Xiaomi, Huawei, and Lenovo following suit.
Counterpoint based its research on phones from brands that were sold since Q3 of 2018 that either came with Android 9 Pie on them by default or at least were updated to that version of the OS. The finding only took the top ten Android phone makers into consideration, meaning brands such as OnePlus and Google were not considered despite their respectable track record when it comes to software updates.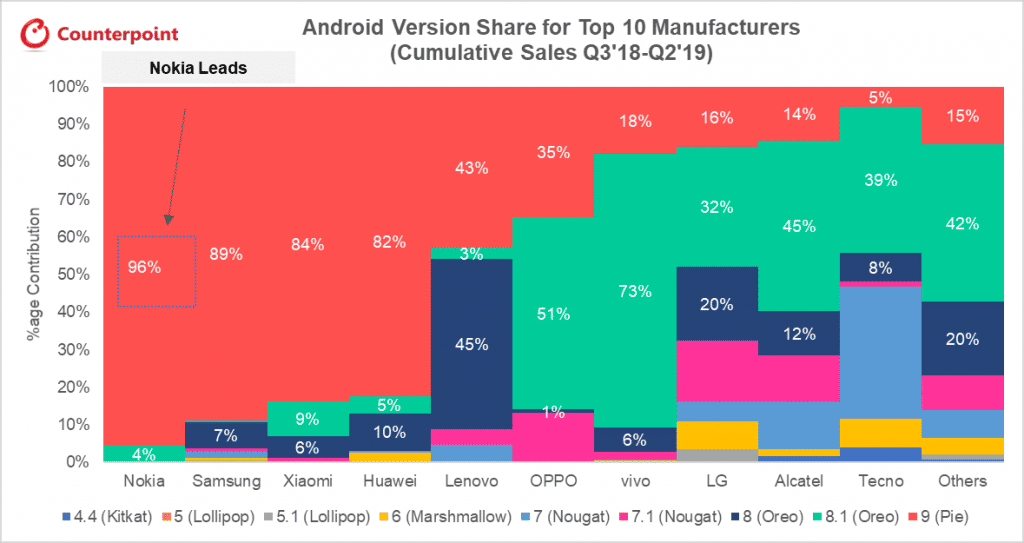 As mentioned, Nokia managed to secure the top spot with the rest of the top five being Samsung, Xiaomi, Huawei, and Lenovo, respectively. It is surprising to see LG sitting all the way back in 8th place with only 16 percent of its handsets currently running Android Pie.
Other than being at the top of this list, it was found that Nokia is also the fastest when it comes to updating its smartphones. HMD Global managed to cover 94 percent of its lineup within a year. Next up is Xiaomi with 62 percent phones updated in 12 months, then comes Lenovo with 52 percent, Huawei at 40 percent, Vivo at 28percent, and Samsung at 23 percent.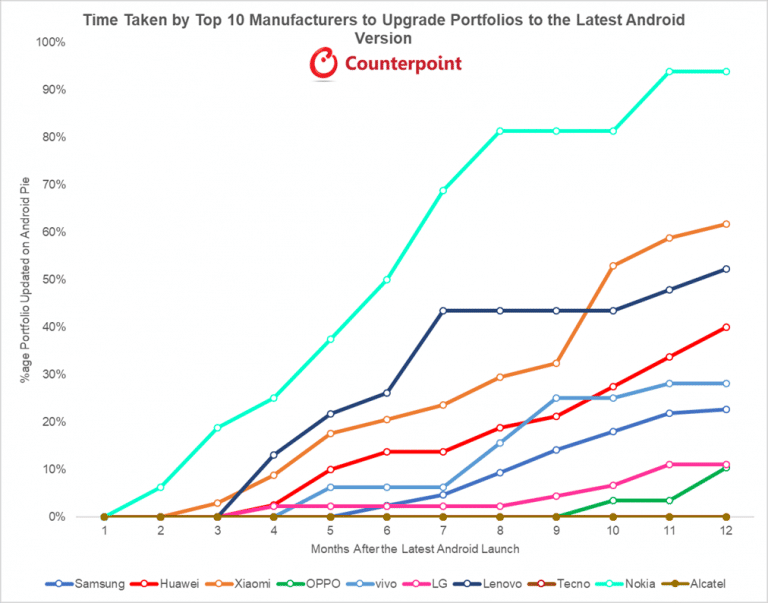 Research Analyst, Abhilash Kumar specifically calls out Alcatel and Tecno for being the worst in this regard. "This is because these brands have broad portfolios, mostly in the sub-US$200 segment, and the lifecycle of their models tends to be short. Their products often transition from launch to end-of-life in as little as six months, which means they have less incentive to provide long-term updates," said Kumar.
Phone Makers Need To Increase Their Efforts Of Pushing Regular Software Updates
Counterpoint states that phone makers need to improve their efforts when it comes to pushing out regular software updates. This is because users are starting to hold on to their smartphone for much longer. In markets such as China Europe and the US, the average duration for which people tend to use the same phone is around 30 months.
However, this seems to be one aspect manufacturers are not taking into consideration when coming up with devices. According to Research Director, Peter Richardson, consumer awareness is also rather low because manufacturers just don't talk about this aspect. "It doesn't appear among the ten features consumers say they care about most, in our research," Richardson added.